Ones to Watch: Kieran Forster
THE ART EDIT TEAM PRESENTS THE ARTISTS ON ITS RADAR RIGHT NOW.
As both an artist and a psychiatrist, Kieran Forster uses his artistic practice to explore our emotional and psychological lives. Depending on which of these he is exploring, his work alternates between abstract and figurative modes of expression. According to Kieran, the "peopled" subjects that sometimes emerge from this latter style, when he is exploring mental states and relationships, have garnered interest from teachers of psychiatry for their illustrative quality. On the other hand, his pure abstract work is wider in its application, encompassing foundational concepts from the sciences and the humanities. Sometimes this takes the form of a wave so violently textured it is almost sculptural, standing as a visual representation of emotional tumult; elsewhere, it takes on a tactile quality with swathes of empty space, meant to be reminiscent of the poems of T.S. Eliot.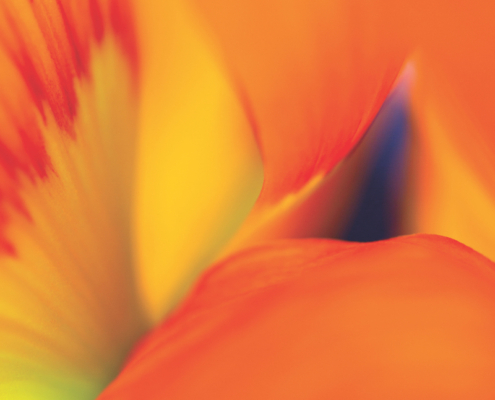 https://artedit.com.au/wp-content/uploads/2020/03/0X8A3166-Watch-the-sun-rise.jpg
1800
1200
Rose Leake
/wp-content/uploads/2018/05/Art-Edit-Magazine.png
Rose Leake
2020-03-16 13:12:00
2020-03-19 10:39:01
Ones to Watch: Renee Campbell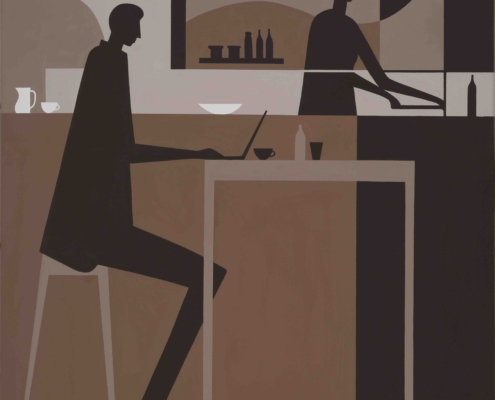 https://artedit.com.au/wp-content/uploads/2020/03/Cafe-Interior-Hilton-Owen-scaled.jpg
2560
2218
Rose Leake
/wp-content/uploads/2018/05/Art-Edit-Magazine.png
Rose Leake
2020-03-16 13:07:39
2020-03-19 10:39:08
One's to Watch: Hilton Owen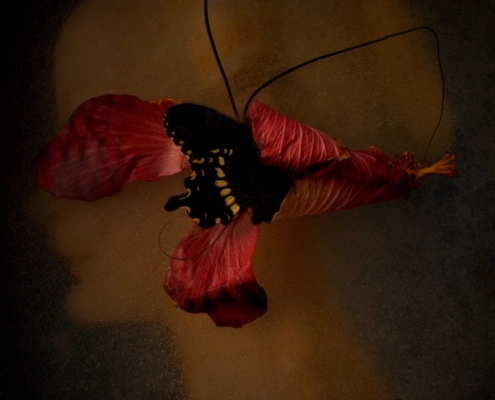 https://artedit.com.au/wp-content/uploads/2020/03/MADDELENA-scaled.jpg
2560
1918
Rose Leake
/wp-content/uploads/2018/05/Art-Edit-Magazine.png
Rose Leake
2020-03-16 12:52:54
2020-03-19 12:28:58
One's to Watch: Eden Diebel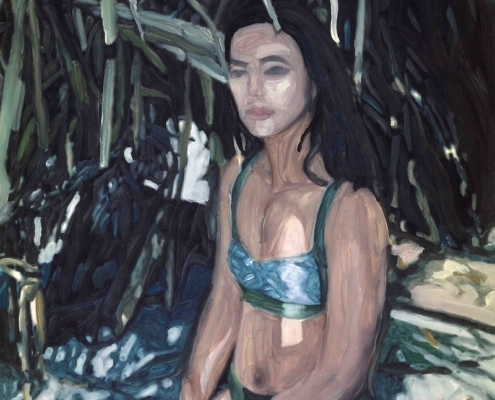 https://artedit.com.au/wp-content/uploads/2020/03/Christy-Powersfar-away-places-20x16-gouacheink-acrylic-on-Yupo-�2000-scaled.jpg
2560
2039
Rose Leake
/wp-content/uploads/2018/05/Art-Edit-Magazine.png
Rose Leake
2020-03-16 12:47:58
2020-03-24 12:58:01
Ones to Watch: Christy Powers
https://artedit.com.au/wp-content/uploads/2020/04/DSC07112-patriciawalshstudio_waves-edge_acrylic-o-wood_30x30x2@.jpg
814
826
Patricia
/wp-content/uploads/2018/05/Art-Edit-Magazine.png
Patricia
2020-04-07 15:02:59
2020-04-07 15:03:00
Wave's Edge
https://artedit.com.au/wp-content/uploads/2020/04/DSC07401-patriciawalshstudio_indigo-seas_acrylic-on-board_30x30x2@0.6kg.jpg
837
822
Patricia
/wp-content/uploads/2018/05/Art-Edit-Magazine.png
Patricia
2020-04-07 15:02:04
2020-04-07 15:02:05
Indigo Seas
https://artedit.com.au/wp-content/uploads/2020/04/DSC06937patriciawalshstudio_-light-shadows_acrylic-on-linen_61x61x3.5cm.jpg
814
812
Patricia
/wp-content/uploads/2018/05/Art-Edit-Magazine.png
Patricia
2020-04-07 15:00:38
2020-04-07 15:00:38
Light Shadows
https://artedit.com.au/wp-content/uploads/2020/04/patriciawalshstudio_ocean-light_acrylic-on-wood_30x30x2cm.jpg
820
822
Patricia
/wp-content/uploads/2018/05/Art-Edit-Magazine.png
Patricia
2020-04-07 14:59:50
2020-04-07 14:59:51
Ocean Light