Ones to Watch: Janine Dello
THE ART EDIT TEAM PRESENTS THE ARTISTS ON ITS RADAR RIGHT NOW.
Artist Janine Dello is proof that it is never too late to explore previously nascent talents. The artist has stacked up recognition for her portraits since graduating as a mature-age student from the Adelaide Central School of Art in 2016, including as a finalist in the Kennedy Art Prize, the Prospect Portrait Prize, the RSASA Portrait Prize and the Wyndham Art Prize. The subject matter that has garnered her such accolades relates to the embodied self, as the artist turns her eye to female culture and what she calls the "appearance industry". Janine uses her own photography as the basis for these painted compositions, asking women she knows to model for her and using their poses as a launching pad to explore love, desire, vanity and vulnerability. With each new work, she asks her audience to consider our collective obsession with youth and beauty, employing an accessible style that is as provocative as it is playful.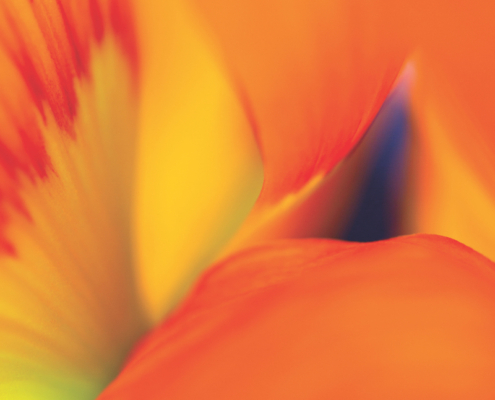 https://artedit.com.au/wp-content/uploads/2020/03/0X8A3166-Watch-the-sun-rise.jpg
1800
1200
Rose Leake
/wp-content/uploads/2018/05/Art-Edit-Magazine.png
Rose Leake
2020-03-16 13:12:00
2020-03-19 10:39:01
Ones to Watch: Renee Campbell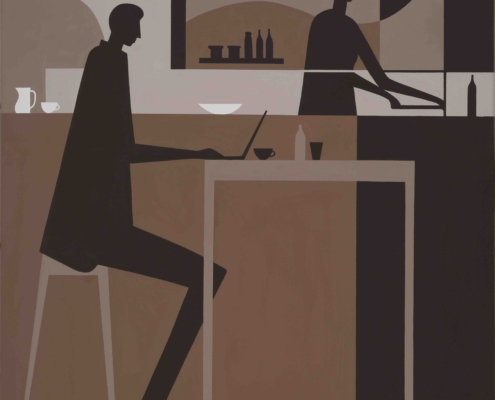 https://artedit.com.au/wp-content/uploads/2020/03/Cafe-Interior-Hilton-Owen-scaled.jpg
2560
2218
Rose Leake
/wp-content/uploads/2018/05/Art-Edit-Magazine.png
Rose Leake
2020-03-16 13:07:39
2020-03-19 10:39:08
One's to Watch: Hilton Owen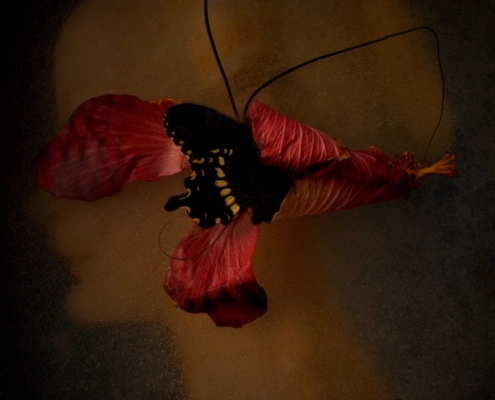 https://artedit.com.au/wp-content/uploads/2020/03/MADDELENA-scaled.jpg
2560
1918
Rose Leake
/wp-content/uploads/2018/05/Art-Edit-Magazine.png
Rose Leake
2020-03-16 12:52:54
2020-03-19 12:28:58
One's to Watch: Eden Diebel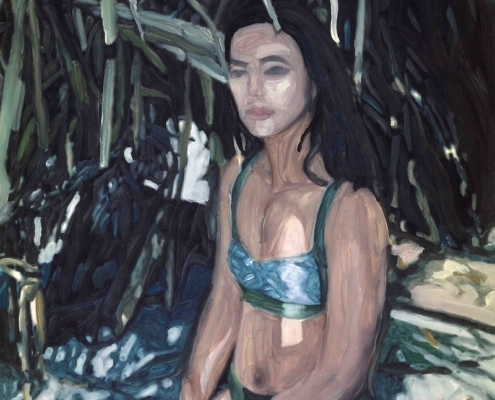 https://artedit.com.au/wp-content/uploads/2020/03/Christy-Powersfar-away-places-20x16-gouacheink-acrylic-on-Yupo-�2000-scaled.jpg
2560
2039
Rose Leake
/wp-content/uploads/2018/05/Art-Edit-Magazine.png
Rose Leake
2020-03-16 12:47:58
2020-03-24 12:58:01
Ones to Watch: Christy Powers
https://artedit.com.au/wp-content/uploads/2020/04/DSC07112-patriciawalshstudio_waves-edge_acrylic-o-wood_30x30x2@.jpg
814
826
Patricia
/wp-content/uploads/2018/05/Art-Edit-Magazine.png
Patricia
2020-04-07 15:02:59
2020-04-07 15:03:00
Wave's Edge
https://artedit.com.au/wp-content/uploads/2020/04/DSC07401-patriciawalshstudio_indigo-seas_acrylic-on-board_30x30x2@0.6kg.jpg
837
822
Patricia
/wp-content/uploads/2018/05/Art-Edit-Magazine.png
Patricia
2020-04-07 15:02:04
2020-04-07 15:02:05
Indigo Seas
https://artedit.com.au/wp-content/uploads/2020/04/DSC06937patriciawalshstudio_-light-shadows_acrylic-on-linen_61x61x3.5cm.jpg
814
812
Patricia
/wp-content/uploads/2018/05/Art-Edit-Magazine.png
Patricia
2020-04-07 15:00:38
2020-04-07 15:00:38
Light Shadows
https://artedit.com.au/wp-content/uploads/2020/04/patriciawalshstudio_ocean-light_acrylic-on-wood_30x30x2cm.jpg
820
822
Patricia
/wp-content/uploads/2018/05/Art-Edit-Magazine.png
Patricia
2020-04-07 14:59:50
2020-04-07 14:59:51
Ocean Light