Zetta Kanta: A Softer Touch
Like painting with wool, fibre artist Zetta Kanta creates wall hangings and tapestries that achieve a sense of humble richness. Maddy Matheson writes.
The touch of a soft fabric under hand can conjure visceral memories of warmth and comfort. Fusing together Scandinavian hygge and Japanese minimalism, following the principles of the nouveau Japandi design aesthetic, Latvian-born fibre artist Zetta Kanta perfectly captures the familiar feeling of fabric on skin. Yet her practice reflects much more than the materiality of fabrics; her woven tapestries often resemble impressionist landscapes, with Zetta describing herself as, "an artist that paints with wool".
As a child, Zetta was inspired and intrigued by the natural landscape, spending hours in the Latvian forest observing the smallest details from the texture of different barks to the various tufts of velvety moss around her. These experiences, "stimulated my need to connect the visual and the tactile," says the artist. The influence of her Armenian heritage also impacted Zetta's practice from a young age as she learnt the technique of felting, an ancient method of creating material used by the nomadic tribes of the hills of Western Asia for yurt construction. 
These days, Zetta combines her ancestral skillset and fabric choice with a goal of arousing a sense calm in her viewer. For each work Zetta responds to the physical characteristics of the space it will eventually hang, be that an office, public area or home.
"It all starts with material selection," she explains. "I use natural coloured or eco dyed wool, silk, flax, cotton and bamboo." In the lobby of 1 Hotels' Melbourne building, Rivers of Sky hangs beside an ascending staircase. This large-scale vertical tapestry depicts a warm, expansive landscape with swirling white threads trailing out into the ether. The translation of Zetta's work is not stationary, as malleable fabrics have soft, rippling movement when hung. "My work has a lot of movement and flow," she says. "When designing a piece, the lines in my head make a stop motion movie." Stepping back to admire the finished tapestry, there is a sense of humble richness emanating from the work.
Zetta's works are held in public institutions such as the Gippsland Art Gallery in regional Victoria, which recently acquired her work Wild Woods. She has also completed commissions for Melbourne businesses Wolveridge Architects and Pastore restaurant, among others. 
When asked what she hopes to achieve in her work Zetta's answer is simple, "The connection. In the current climate of social distancing the currency of connection has tripled its value." There is an exchange that takes place between viewer and artwork and, as Zetta concludes, "the exchange is mutual. We need it and it needs us. And the connection we form becomes part of us."
Featured image: artist Zetta Kanta. Photo: Aaron Clark-Pearman. Courtesy: the artist.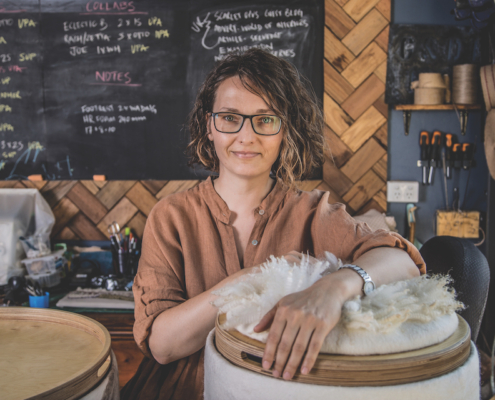 https://artedit.com.au/wp-content/uploads/2021/05/1-Portrait-Of-Zetta-Kanta-courtesy-theacima-1.jpg
640
800
Maddy Matheson
https://artedit.com.au/wp-content/uploads/2021/09/AE29-web-logo-copy.jpg
Maddy Matheson
2021-05-27 17:35:50
2021-05-31 10:16:30
Artist Profile: Zetta Kanta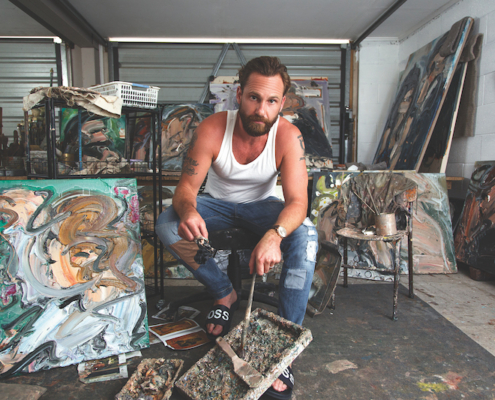 https://artedit.com.au/wp-content/uploads/2021/05/Toby-File-32.jpg
533
800
Maddy Matheson
https://artedit.com.au/wp-content/uploads/2021/09/AE29-web-logo-copy.jpg
Maddy Matheson
2021-05-27 17:22:47
2021-05-31 10:16:34
Artist Profile: Toby Raine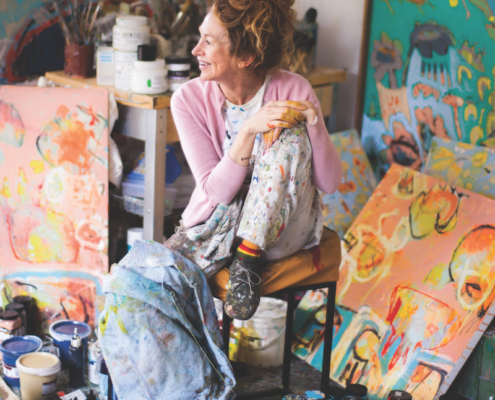 https://artedit.com.au/wp-content/uploads/2021/05/MargaretSpencer_portraits-15.jpg
907
800
Maddy Matheson
https://artedit.com.au/wp-content/uploads/2021/09/AE29-web-logo-copy.jpg
Maddy Matheson
2021-05-27 16:46:42
2021-05-31 10:16:40
Artist Profile: Margie Delahunty Spencer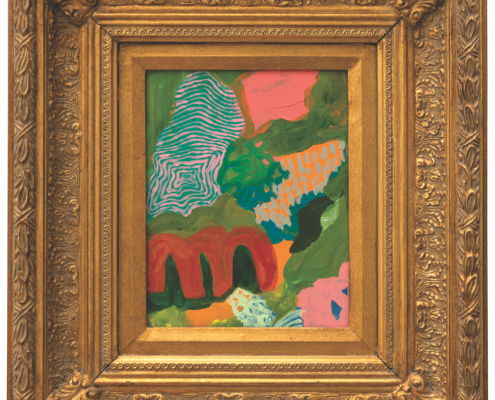 https://artedit.com.au/wp-content/uploads/2021/05/004_Leonie-Ngahuia-Mansbridge-22-The-Sound-Of-The-Bell-Birds22-Synthetic-Polymer-om-Board-Antique-Frame-40x40-�1800.00-Courtesy-of-the-Artist_2021.jpg
888
800
Maddy Matheson
https://artedit.com.au/wp-content/uploads/2021/09/AE29-web-logo-copy.jpg
Maddy Matheson
2021-05-26 15:39:33
2021-05-31 10:16:43
Artist Profile: Leonie Ngahuia Mansbridge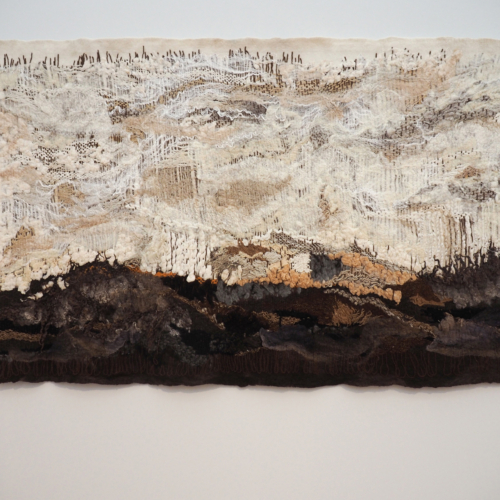 https://artedit.com.au/wp-content/uploads/2021/05/19-Zetta-Kanta-Wild-Woods-3000-7155dda1-scaled.jpg
1920
2560
Maddy Matheson
https://artedit.com.au/wp-content/uploads/2021/09/AE29-web-logo-copy.jpg
Maddy Matheson
2021-05-27 12:04:03
2021-05-27 12:04:04
Woods, tapestry by Zetta Kanta