In Conversation With: Jaqueline Burgess
With dream-like idealism, Jaqueline Burgess translates the beauty of Australia's coastlines.
When did your love affair with art begin?
I always drew pictures from a very early age, but it really started when I was in my first year of high school. My art teacher asked us all to bring in some still life objects from home and paint what we had arranged. I surprised myself, the teacher and the rest of the class with how naturally I took to painting.
Tell us about your art journey.
Art was my strongest subject at high school, and I finished with the art award. I then started a degree in Fine Art at university but I got bored after one year and decided to go overseas to explore the old master paintings in Europe. In the UK I continued to paint part time for various London clients, alongside teaching art in a prep school. I had a joint exhibition and one solo, which was a sell-out show and inevitably made me realise that art was my calling. I have now been working as a full-time artist for the past eight years.
What's your studio like?
I live and work from my home studio in Woonona, which is on the northern beaches of Wollongong. It has tall custom-built sliding doors that look over an old cedar tree with glimpses of the escarpment in the distance. The walls are covered in natural pine, with a mix of industrial metal beams and posts. There is a long light well that runs from the doors to the back of the studio, so it's filled with the most incredible natural light. At the back of my studio stands a giant World War II aeronautical filing cabinet that used to house flight maps. Now it holds all my prints and ink paintings. 
What does a typical day in the studio look like?
I grab a decaf coffee and my studio pup Max the cavoodle and walk to my studio. I can sometimes have four paintings on the go, two up on an easel, one drying on the floor and one large piece of watercolour paper on the desk being painted with ink. I like working on different projects, it keeps my mind fresh.
What materials do you use?
Although I'm formally trained in oil painting, I have grown to love the convenience and speed of acrylics. They are for the most part non-toxic and can behave like oils provided you have the right mixtures to add to the paint. The drying time is so quick too, which means I can really enjoy the layering process which is very important to my practice. I find that layering gives the paintings a luminosity, and a vibrance with the depths of colour.
What themes are evident in your work?
I want to pay homage to Australia's beautiful coastlines and give my audience an opportunity to see these coastal regions how I see them: full of light and colour and the world's most distinctive flora. I use colour and light to express the magic of this environment, seeking to pay close attention to the intricate shapes and colours of coastal foliage, drawing attention to the elements that make this landscape so unique.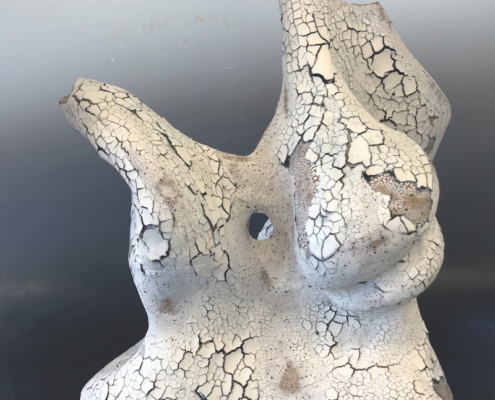 https://artedit.com.au/wp-content/uploads/2021/05/Yegana-Jafarova-Dreaming-of-rain.-Stoneware-and-glazes.-350mm-x-350mm-x-350-mm-�1500.-Courtesy-the-artist..jpg
1067
800
Maddy Matheson
https://artedit.com.au/wp-content/uploads/2022/03/AE31-web-logo-with-transparency.png
Maddy Matheson
2021-05-28 12:56:23
2021-05-31 10:15:22
In Conversation With: Yegana Jafarova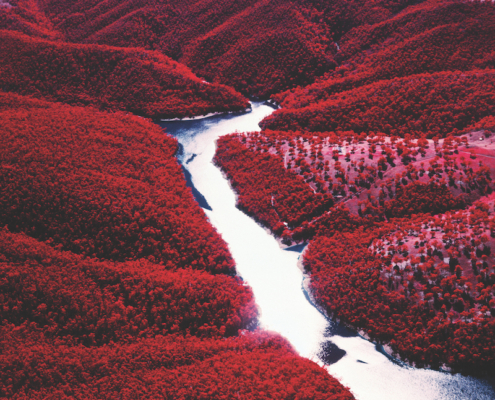 https://artedit.com.au/wp-content/uploads/2021/05/Karrikins-4.jpg
1058
800
Maddy Matheson
https://artedit.com.au/wp-content/uploads/2022/03/AE31-web-logo-with-transparency.png
Maddy Matheson
2021-05-28 11:51:54
2021-05-31 10:15:25
In Conversation With: Rob Walwyn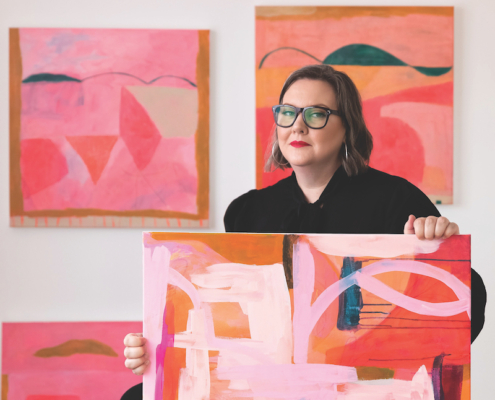 https://artedit.com.au/wp-content/uploads/2021/05/gkf4lsyQ.jpeg
1200
800
Maddy Matheson
https://artedit.com.au/wp-content/uploads/2022/03/AE31-web-logo-with-transparency.png
Maddy Matheson
2021-05-28 11:36:56
2021-05-31 10:15:33
In Conversation With: Melinda Hunter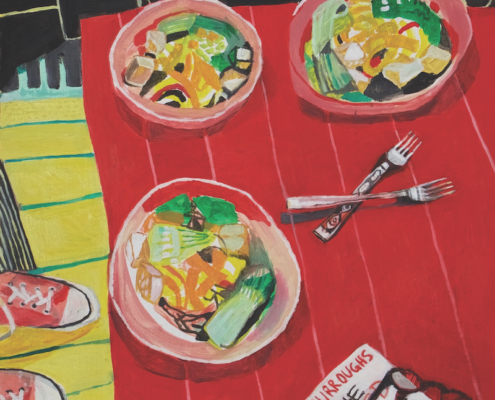 https://artedit.com.au/wp-content/uploads/2021/05/Lunch-at-Archys-oil-on-board-82.5-cm-x-66.5-cmx-0.5cm-�1200-Courtesy-The-artist.jpg
983
800
Maddy Matheson
https://artedit.com.au/wp-content/uploads/2022/03/AE31-web-logo-with-transparency.png
Maddy Matheson
2021-05-28 11:29:09
2021-07-20 14:08:30
In Conversation With: Mandy Francis