THE MELANCHOLIC WORK OF ARTIST FIONA HENDERSON SITS ON THE AESTHETIC BOUNDARY BETWEEN PHOTOGRAPHY AND PAINTING.
What kinds of styles and themes can be found in your work?
For the last year my art practice has involved producing photographic images that look very close to paintings; that push the boundaries between the two mediums. My subject has been melancholia, an old-fashioned subject that is very relevant today as we all need a bit of relief from society's relentless push for perpetual happiness. I have been creating images that reflect the sadness and loneliness inherent in melancholia, but which are also beautiful because we should stop thinking about sadness as a negative emotion.
Have you ever formally trained as an artist?
I live in Newtown, a suburb in Sydney's inner west. Newtown, with its diverse and tolerant community, is embedded in my identity as an artist. I used to practice as a lawyer and started painting about twenty years ago. I had wanted to be a full-time artist for many years. Finally, I went to the National Art School in 2014 to do my Bachelor degree and then continued straight on to a Master of Fine Art which I have just finished. I am much prouder of my MFA than I ever was of my legal qualifications!
What is the atmosphere like in your studio?
Like all artists I watch the world for those unexpected, often unnoticed moments that can lead to new thought processes going in weird directions. When I am working in my studio I generally listen to music. Because I have been sharing space with other artists, I use earphones and stream music from my phone. Inevitably I sink into my work and forget that other people are around and start singing along, just quietly as a sort of unconscious meditation. Eventually I realize what I am doing and feel sorry for my studio buddies because I don't have a great singing voice.
What have you been working on recently?
For the last two years I have been working to develop my own visual idiom in the still life genre with a mixture of photography and digital painting. I have photographed distorted objects, floating alone in a dark space to explore themes of loneliness and sadness. I have also worked to make my images very beautiful, both to explore the seductive nature of darkness and to pay homage to Dutch painters, like Rachel Ruysch, who could make objects glow against a dark background.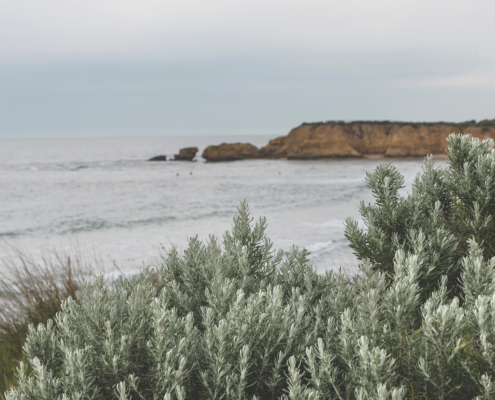 https://artedit.com.au/wp-content/uploads/2020/03/Tash-Carah-Torquay-Coast.-Photograph-on-archival-cotton-rag-available-in-3-sizes-from-�575-copy.jpg
1202
1200
Rose Leake
/wp-content/uploads/2018/05/Art-Edit-Magazine.png
Rose Leake
2020-03-18 16:07:41
2020-03-19 10:37:20
Q + A: Tash Carah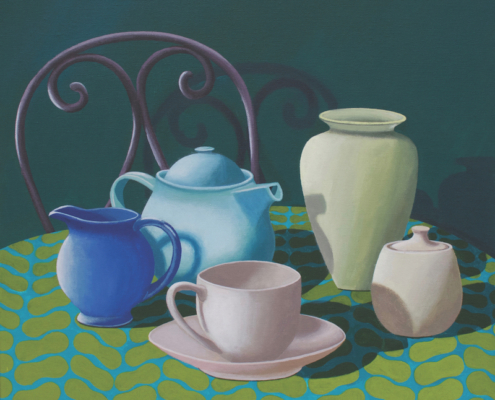 https://artedit.com.au/wp-content/uploads/2020/03/Libby-Moore-Will-you-be-my-friend-45x45cm-acrylic-on-canvas-�950-copy.jpg
1197
1200
Rose Leake
/wp-content/uploads/2018/05/Art-Edit-Magazine.png
Rose Leake
2020-03-18 15:59:38
2020-03-18 15:59:38
Q + A: Libby Moore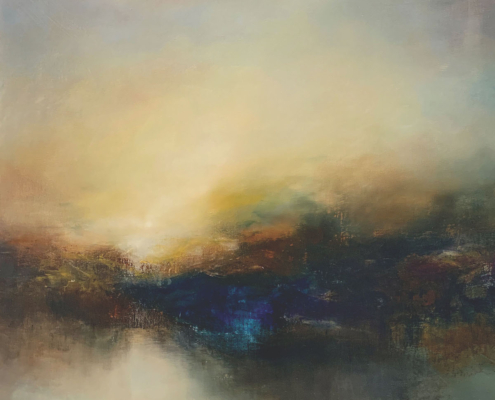 https://artedit.com.au/wp-content/uploads/2020/03/TowardstheSun-copy.jpg
1200
1200
Rose Leake
/wp-content/uploads/2018/05/Art-Edit-Magazine.png
Rose Leake
2020-03-18 14:50:35
2020-04-06 11:20:38
Q + A: Kris Ancog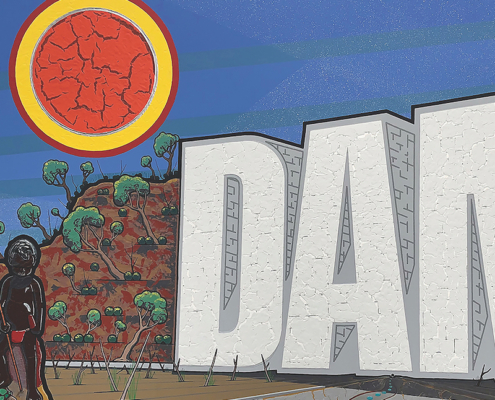 https://artedit.com.au/wp-content/uploads/2020/03/1.DamNation200x300cmSyntheticPolymerOnCanvas2019-copy.jpg
1200
1199
Rose Leake
/wp-content/uploads/2018/05/Art-Edit-Magazine.png
Rose Leake
2020-03-18 14:43:56
2020-03-19 10:37:52
Q + A: Blak Douglas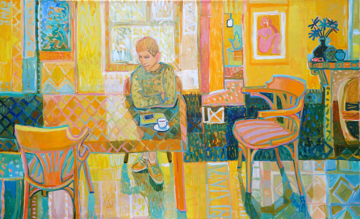 https://artedit.com.au/wp-content/uploads/2019/04/CHRISTINE-WEBB_Yellow-Sorrento_167x101cm_e_edited-1.jpg
510
839
Christine
/wp-content/uploads/2018/05/Art-Edit-Magazine.png
Christine
2020-05-05 08:36:30
2020-05-05 11:51:40
Yellow Sorrento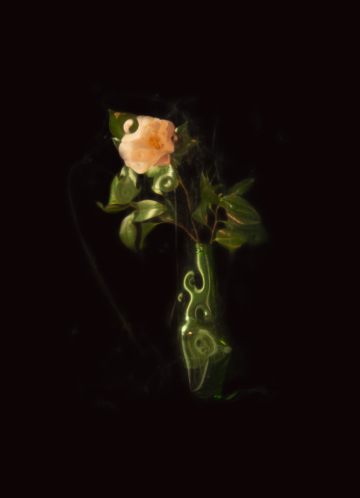 https://artedit.com.au/wp-content/uploads/2019/03/Melancholia-67-giclee-print-on-Hahnemule-Photo-Rag-90-x-65cm-650tif.jpg
2077
1500
Fiona
/wp-content/uploads/2018/05/Art-Edit-Magazine.png
Fiona
2020-05-04 16:32:55
2020-05-05 12:01:12
Melancholia #67
https://artedit.com.au/wp-content/uploads/2019/05/Happiness_ArtEdit_CGoerner_web.jpg
1200
1200
Christine
/wp-content/uploads/2018/05/Art-Edit-Magazine.png
Christine
2020-05-02 15:02:43
2020-05-05 11:25:34
Happiness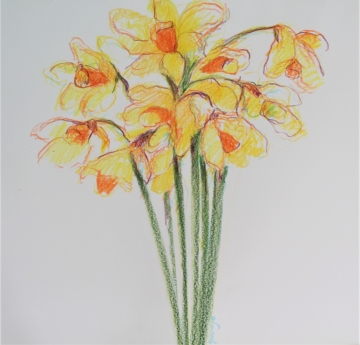 https://artedit.com.au/wp-content/uploads/2020/05/daffodils-yellow-scaled.jpg
2454
2560
Heidi
/wp-content/uploads/2018/05/Art-Edit-Magazine.png
Heidi
2020-05-01 14:37:41
2020-05-28 14:38:43
Daffodils