TO CREATE HIS BRIGHT AND METICULOUS CANVASES, BENJAMIN JOHANSEN TAKES CUES FROM NEO-IMPRESSIONISM AND APPLIES THEM TO THE WILDLY CONTRASTING AUSTRALIAN LANDSCAPE.
Your work portrays native flora and fauna in a very idiosyncratic, abstract style. What are some of the influences that inform your work?
I work primarily with acrylic paint to create mostly organic stratified coloured patterns and movements. One of my creative influences is the pointillist style of neo-impressionism where colour, repetition and movement weave together seamlessly. This illustrates my abstract interpretation of the world. I'm continuously inspired by the contrasts of the Australian land and seascapes – from sight, smell, touch and sound to the emotional senses that nature provides.
Where did you first learn your practice?
My father was a high school art teacher so we naturally learned from him. I've loved art since I was a child, both my parents are very creative and encouraged pursuing visual arts. I've also found that completing a Bachelor of Architecture has been invaluable to my creative thought process and style.
Is there a particular time when you find you work best?
After spending time back home on the farm near Hervey Bay or after visiting art galleries and networking with other artists.
How does each of your works begin?
If I'm working on a commission, I like to read over the client brief again and then spend a few moments visually picturing the concept and overall mood I need to work towards. Admittedly I do very little sketching beforehand. It's mostly brush straight to canvas which has its pros and cons! I generally start from a landscape or natural object and an abstract element like a colour or texture before sketching a rough composition directly onto the canvas. I block out the composition with contrasting colours before applying the first layer of strokes. In the final part of the process I push and pull colours and tones forward by layering strokes of paint onto the canvas until it aligns with my initial concept.
Most of your works are completed in acrylic. Is there a reason you prefer this material?
I love working with acrylic paints. They're so versatile, so I can experiment with different weights and textures. They're also fast-drying which allows me to layer without worrying about smearing. They are easy to clean up and pack up so I can paint in locations away from my studio.
What is the intention behind your work, if any?
I ultimately want to make people happy by bringing my interpretation of beauty into their homes.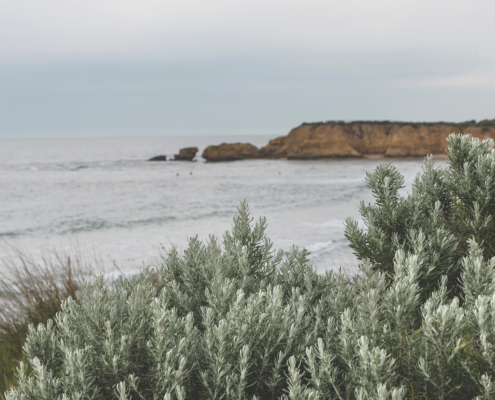 https://artedit.com.au/wp-content/uploads/2020/03/Tash-Carah-Torquay-Coast.-Photograph-on-archival-cotton-rag-available-in-3-sizes-from-�575-copy.jpg
1202
1200
Rose Leake
/wp-content/uploads/2018/05/Art-Edit-Magazine.png
Rose Leake
2020-03-18 16:07:41
2020-03-19 10:37:20
Q + A: Tash Carah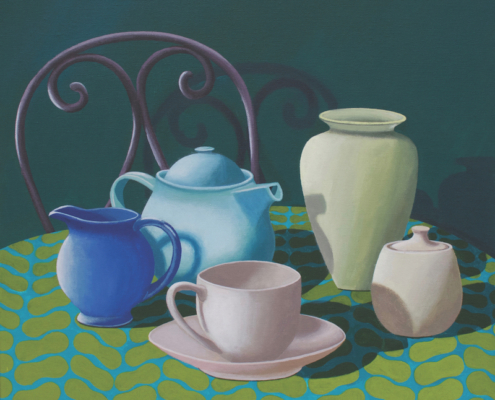 https://artedit.com.au/wp-content/uploads/2020/03/Libby-Moore-Will-you-be-my-friend-45x45cm-acrylic-on-canvas-�950-copy.jpg
1197
1200
Rose Leake
/wp-content/uploads/2018/05/Art-Edit-Magazine.png
Rose Leake
2020-03-18 15:59:38
2020-03-18 15:59:38
Q + A: Libby Moore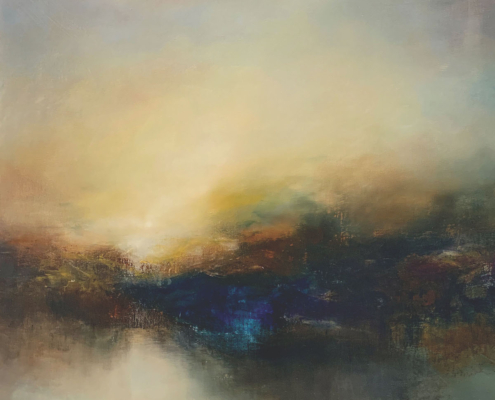 https://artedit.com.au/wp-content/uploads/2020/03/TowardstheSun-copy.jpg
1200
1200
Rose Leake
/wp-content/uploads/2018/05/Art-Edit-Magazine.png
Rose Leake
2020-03-18 14:50:35
2020-04-06 11:20:38
Q + A: Kris Ancog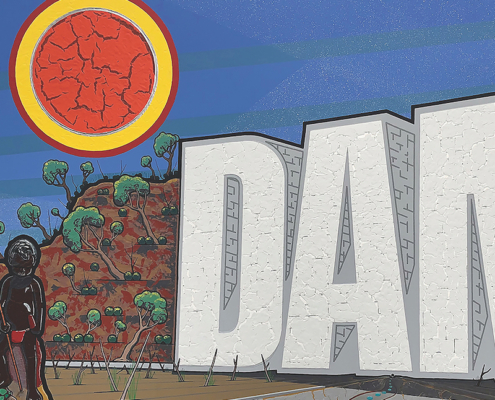 https://artedit.com.au/wp-content/uploads/2020/03/1.DamNation200x300cmSyntheticPolymerOnCanvas2019-copy.jpg
1200
1199
Rose Leake
/wp-content/uploads/2018/05/Art-Edit-Magazine.png
Rose Leake
2020-03-18 14:43:56
2020-03-19 10:37:52
Q + A: Blak Douglas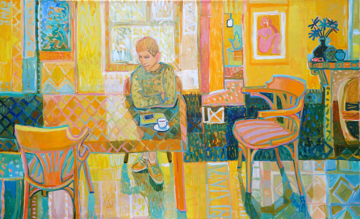 https://artedit.com.au/wp-content/uploads/2019/04/CHRISTINE-WEBB_Yellow-Sorrento_167x101cm_e_edited-1.jpg
510
839
Christine
/wp-content/uploads/2018/05/Art-Edit-Magazine.png
Christine
2020-05-05 08:36:30
2020-05-05 11:51:40
Yellow Sorrento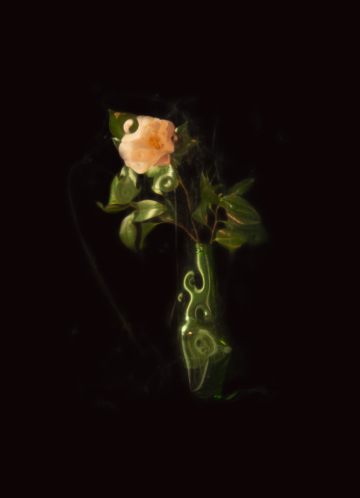 https://artedit.com.au/wp-content/uploads/2019/03/Melancholia-67-giclee-print-on-Hahnemule-Photo-Rag-90-x-65cm-650tif.jpg
2077
1500
Fiona
/wp-content/uploads/2018/05/Art-Edit-Magazine.png
Fiona
2020-05-04 16:32:55
2020-05-05 12:01:12
Melancholia #67
https://artedit.com.au/wp-content/uploads/2019/05/Happiness_ArtEdit_CGoerner_web.jpg
1200
1200
Christine
/wp-content/uploads/2018/05/Art-Edit-Magazine.png
Christine
2020-05-02 15:02:43
2020-05-05 11:25:34
Happiness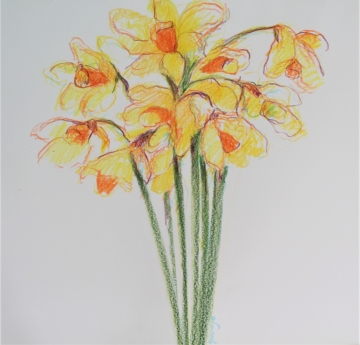 https://artedit.com.au/wp-content/uploads/2020/05/daffodils-yellow-scaled.jpg
2454
2560
Heidi
/wp-content/uploads/2018/05/Art-Edit-Magazine.png
Heidi
2020-05-01 14:37:41
2020-05-28 14:38:43
Daffodils