Q + A: Virginia Baker-Woolf
DURING ILLNESS, ABSTRACT ARTIST VIRGINIA BAKER-WOOLF FOUND THE HEALING PRACTICE OF PAINTING. NOW ART CONTINUES TO BE A KEY PART OF HER LIFE.
When did you first fall in love with art?
I fell in love with painting in 2008 after one term of classes. I had been quite ill and I was using painting to distract and amuse myself. I completed a piece of work called Constellations and was very happy with it – I was hooked! I had no idea when I started that painting would become an integral and essential part of myself.
What is the process for creating one of your works?
I work in acrylic and mixed media, fascinated by the interplay of texture, structure, colour and line. My works are crafted with purposeful design, spontaneous markings, textured, worn and scratched surfaces and multiple layering in acrylic paint, charcoal, oil stick and other mixed media. It doesn't matter what I do because I can use every mark – planned and accidental. There is no such thing as a mistake. Every mark is important and effects the story of the other marks. This has proven to become a very interesting and free process.
What is the atmosphere in your studio like?
My studio is an ordered form of chaos. That's how I like it – I like to be able to see everything I might need. The atmosphere in my studio is best described as "flow".  It's easy and relaxed. Everything has permission to exist: mistakes and vulnerabilities as much as inspired marks. I also love to sing, so I always have music playing.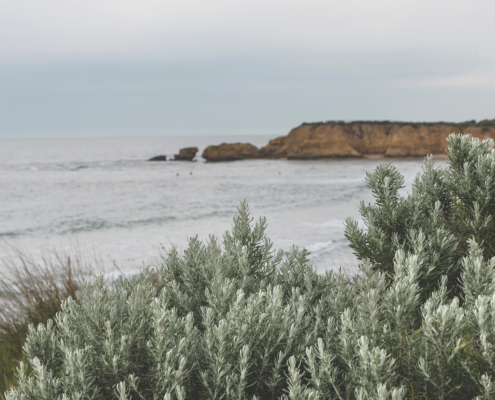 https://artedit.com.au/wp-content/uploads/2020/03/Tash-Carah-Torquay-Coast.-Photograph-on-archival-cotton-rag-available-in-3-sizes-from-�575-copy.jpg
1202
1200
Rose Leake
https://artedit.com.au/wp-content/uploads/2021/05/AE28-web-logo-4.jpg
Rose Leake
2020-03-18 16:07:41
2020-03-19 10:37:20
Q + A: Tash Carah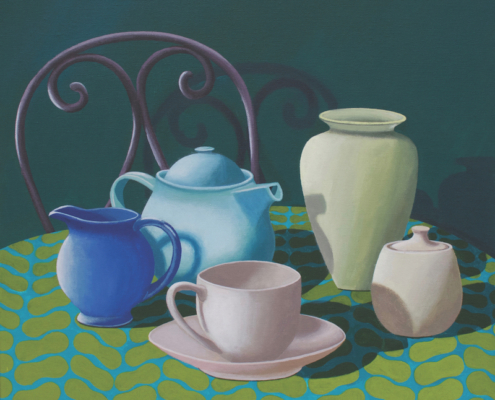 https://artedit.com.au/wp-content/uploads/2020/03/Libby-Moore-Will-you-be-my-friend-45x45cm-acrylic-on-canvas-�950-copy.jpg
1197
1200
Rose Leake
https://artedit.com.au/wp-content/uploads/2021/05/AE28-web-logo-4.jpg
Rose Leake
2020-03-18 15:59:38
2020-03-18 15:59:38
Q + A: Libby Moore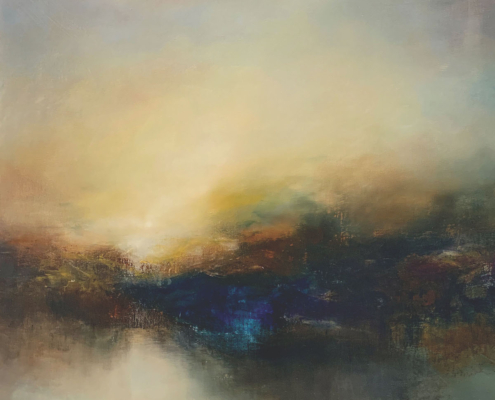 https://artedit.com.au/wp-content/uploads/2020/03/TowardstheSun-copy.jpg
1200
1200
Rose Leake
https://artedit.com.au/wp-content/uploads/2021/05/AE28-web-logo-4.jpg
Rose Leake
2020-03-18 14:50:35
2020-04-06 11:20:38
Q + A: Kris Ancog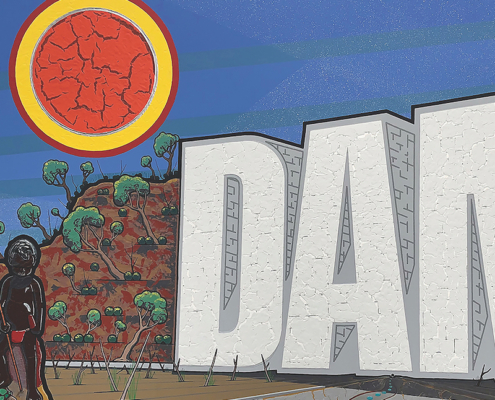 https://artedit.com.au/wp-content/uploads/2020/03/1.DamNation200x300cmSyntheticPolymerOnCanvas2019-copy.jpg
1200
1199
Rose Leake
https://artedit.com.au/wp-content/uploads/2021/05/AE28-web-logo-4.jpg
Rose Leake
2020-03-18 14:43:56
2020-03-19 10:37:52
Q + A: Blak Douglas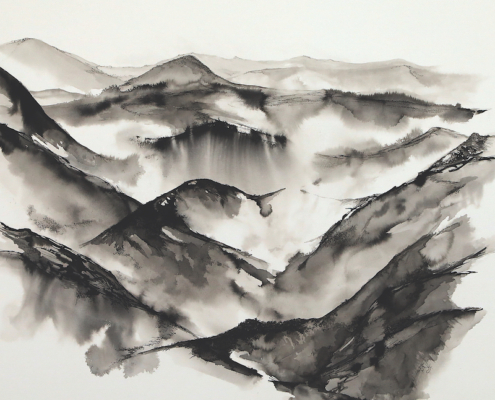 https://artedit.com.au/wp-content/uploads/2020/03/MistontheMountains_100x80cm_PigmentedInkandPenon300gsmFabrianoPaper_2019_KylieFogarty3-copy.jpg
1200
1200
Rose Leake
https://artedit.com.au/wp-content/uploads/2021/05/AE28-web-logo-4.jpg
Rose Leake
2020-03-18 14:35:19
2020-04-30 13:46:50
Q + A: Kylie Fogarty