Q + A: Liz Wickramasinghe
LIZ WICKRAMASINGHE'S LANDSCAPES ARE AN INTRICATE REENGAGEMENT OF NATURAL AND BUILT ENVIRONMENTS.
How would you describe your work?
My paintings are abstract representations of the environment around me. I incorporate botanical inspired imagery into rearranged landscapes and compositions. Intricate, complex structures and fine line work are interwoven into these compositions which become representative of the architecture and elements of the built environment. My compositions are often highly detailed, layered and complex, with contrasting areas of negative space. I use a range of colours: pastel tones; bright, bold colour; dark and earthy shades and pops of fluorescent highlights.
Did you attend art school or are you self-taught?
I completed an honours degree in Interior/Exhibition Design where I particularly loved developing technical drafting skills. These skills have subsequently informed the subject matter in my art practice today. After a five-year period of working at the National Gallery of Victoria, I went back to pursue art and completed a Diploma of Visual Arts followed by a Bachelor of Fine Art, focusing on painting and printmaking. Art school was a wonderful period of my life, I felt like I could finally give myself permission to do what I had always loved. Now, after many qualifications and different career experiences, I can finally call myself an artist!
What is your studio like?
I'm currently in the planning stages of building a large studio in my back yard but until then I use a small spare bedroom as my art studio. It has a nice big window overlooking our chicken coop and veggie patch – a room with a view! There is a lot of natural light in the room which is obviously important. I mix most of my own paint colours so I have stacks of glass jars lined up in an old bookcase, displaying in a myriad of colour gradients of paint!
What materials do you use & why?
I mostly use acrylic paints, paint pens and acrylic relief printing ink to make my paintings. Because I use layering techniques, I need the paint to dry quickly so acrylic is the ideal option. I prefer to paint on wooden board because I like the smooth hard surface with less 'bounce' than canvas. Plus I use a scalpel to cut out stenciled shapes sometimes and board allows this. For larger sized works, I prefer stretched canvas as it is more light weight when box-framed in hardwood.
What is your process?
My techniques and processes incorporate painting, printmaking, stenciling with masking tape and drawing. Imagery and patterns are built-up and peeled-back to reveal and conceal complex layers. Texture and pattern is created by printing carved linoleum plates on the surface of the work that I dab with acrylic paint or block ink. Background layers are often painted in as a last step. I enjoy playing with both intended and unexpected methods of art-making techniques as it brings a contrasting complexity to the visual outcomes.
Where can people find your work?
Original paintings and fine art prints of my work are currently available for purchase in my online shop on my website. My upcoming solo exhibition, Bark, Blossom and Bluff, will be at Brunswick Street Gallery in Fitzroy, Victoria from 25 September to 11 October, 2020. The opening event is 24 September from 6-9pm.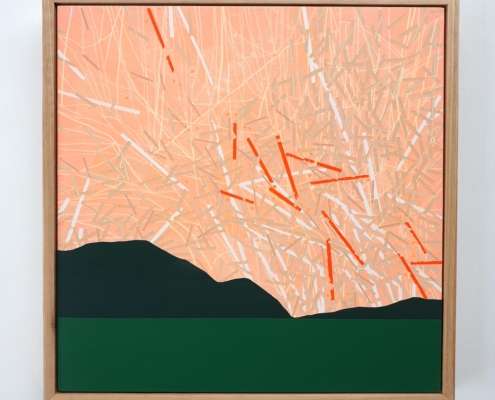 https://artedit.com.au/wp-content/uploads/2020/05/6.-Liz-Wickramasinghe-Northern-Lines.-Synthetic-polymer-on-board-40-x-40cm-.jpg
1000
1000
Rose Leake
https://artedit.com.au/wp-content/uploads/2020/06/Art-Edit-logo-2020_hart-red-wider-845x684.png
Rose Leake
2020-05-26 14:07:37
2020-06-02 15:09:16
Q + A: Liz Wickramasinghe
https://artedit.com.au/wp-content/uploads/2020/05/1066472-copy.jpg
1333
1000
Rose Leake
https://artedit.com.au/wp-content/uploads/2020/06/Art-Edit-logo-2020_hart-red-wider-845x684.png
Rose Leake
2020-05-26 13:56:50
2020-06-15 14:33:59
Q + A: Garth Howells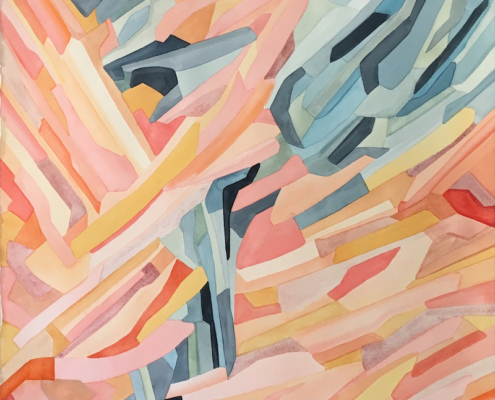 https://artedit.com.au/wp-content/uploads/2020/04/Leslie-Fitzsimmons-Aridland-no.1.-Watercolour-and-gouache-on-arches-570x760mm-NFS.-Courtesy-the-artist.jpg
1057
800
Rose Leake
https://artedit.com.au/wp-content/uploads/2020/06/Art-Edit-logo-2020_hart-red-wider-845x684.png
Rose Leake
2020-04-21 13:36:32
2020-06-05 12:42:40
Q + A: Leslie Fitzsimmons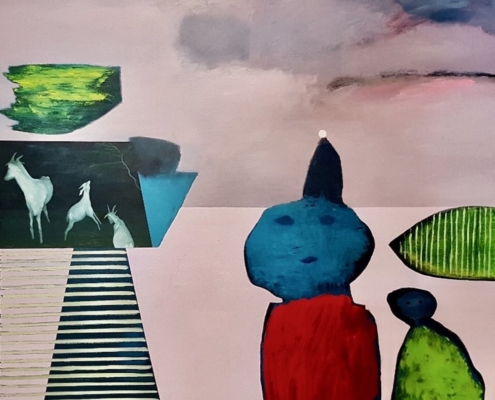 https://artedit.com.au/wp-content/uploads/2020/04/5.-Much-to-do-before-we-die.jpg
1051
1000
Rose Leake
https://artedit.com.au/wp-content/uploads/2020/06/Art-Edit-logo-2020_hart-red-wider-845x684.png
Rose Leake
2020-04-21 13:32:14
2020-04-30 13:02:16
Q + A: Nathan Wilkinson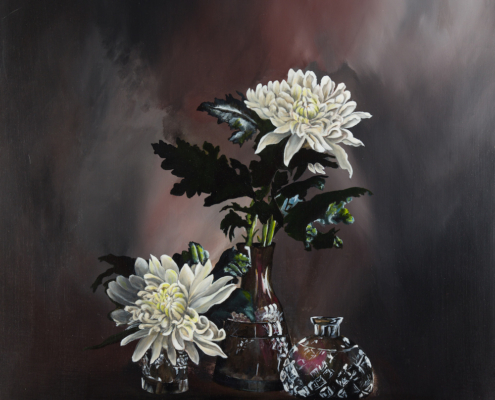 https://artedit.com.au/wp-content/uploads/2020/04/Meron-Somers-title-WHITE-DAHLIAS-acrylic-on-canvas-size-90cm-x-90cm-�2600.jpg
1000
1000
Rose Leake
https://artedit.com.au/wp-content/uploads/2020/06/Art-Edit-logo-2020_hart-red-wider-845x684.png
Rose Leake
2020-04-21 10:22:03
2020-04-30 13:16:03
Q + A: Meron Somers