Project Sheet: Power of One
CARR DESIGN AND HUB FURNITURE CURATE A LIVE-IN GALLERY IN THE PENTHOUSE AT MELBOURNE SQUARE, FOCUSING ON SCULPTURAL PIECES FOR DRAMA AND INTIMACY. REBECCA GROSS WRITES.
"Start with a single sculptural piece that moves you and build a story around it," says interior designer Chris McCue of Carr Design. This is the advice and approach of the design team that curated the art and furniture collection in the luxury Melbourne Square penthouse in Southbank. Carr Design collaborated with Hub Furniture to create the live-in gallery, continuing the concept of Melbourne Art Precinct that is transforming Southbank into a creative and cultural destination.
Melbourne Square is the city's largest skyscraper development with six towers, a civic hub and a network of green spaces. Developed by OSK Property and designed by Cox Architecture, the site has a "folded landscape" to create a more natural landform, and the elliptical towers have a tapering pleat through their shimmering glazed façade. Continuing this "folded" theme throughout the interiors of the residential towers, Carr Design and Hub Furniture curated a penthouse collection inspired by the materiality and sculptural form that would appeal to downsizers and the luxury market. "The target market is a local buyer looking to move into the city for a change of life," says Chris. "They have built an art and furniture collection, but now it is about distilling down to this beautiful space."
With lofty ceilings and expansive glass walls, the penthouse has voluminous spaces and spectacular views. The design team wanted to celebrate this scale and outlook by creating spaces with drama, while also having settings that offer a more intimate sense of home. They achieved this by focusing each space on one captivating piece and developing the setting around it. A shell-like sculpture is elevated on a plinth at the end of one lounge area and has a curlicue form like the spiraling marble staircase. Across the room, a mobile installation draws attention to the corner of the penthouse, with panoramic views beyond. It is suspended from the ceiling, its gold and silver discs reflecting light and casting shadows on the wall behind the piano.
Two glistening Lederam lamps with sinuous, fluid forms provide a focal point above a second lounge area. The gentle folds in their shape are also inherent in the scooped seat of Faye Toogood's Roly-Poly Chair and the woven bamboo of Robert van Embricqs' Rising Armchair. "Hub Furniture represents a number of artists where the fold is a core study in their work," says Chris. "To bring these pieces into the penthouse repeats and layers the folded idea of the architecture into the interior design elements."
Carr and Hub also selected pieces to create quieter settings within the penthouse. "Not everything is a hero piece. There has to be moments of calm," says Chris. A series of minimalist silver pendants cascade over the dining table where they don't distract from the view or the company, and two geometric sculptures provide a complementary addition to the library.
Drawing on the power and simplicity of singular sculptural pieces, the penthouse of Melbourne Square will be a live-in gallery for the new owners to call home, with an art and furniture collection as eye-catching as the shimmering vertical village against the city skyline.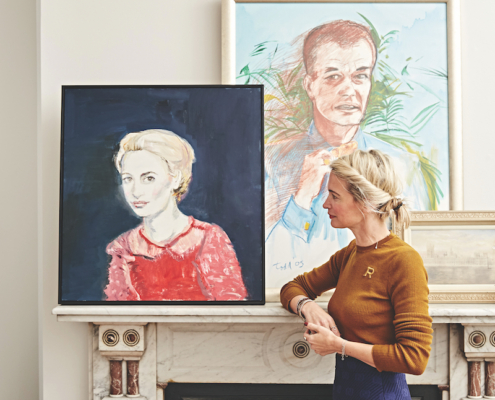 There's a story behind every artwork in the Balmain home of collector and creative Sophie Trippe-Smith. She talks to Rose of Sharon Leake over a cup of peppermint tea. Photography by Nick De Lorenzo.
https://artedit.com.au/wp-content/uploads/2020/11/062_.jpeg
1200
800
Rose Leake
https://artedit.com.au/wp-content/uploads/2021/05/AE28-web-logo-4.jpg
Rose Leake
2020-11-25 15:39:56
2021-07-20 12:50:51
Living with Art: In The Blood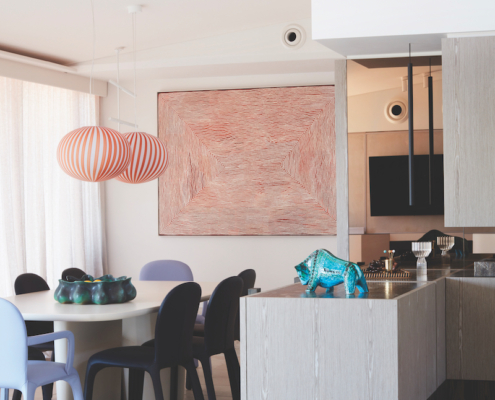 Rich with memories of adventure, the art in this penthouse home is as diverse and eclectic as the couple who lives there. Erin Irwin writes. Photography by Prue Ruscoe.
https://artedit.com.au/wp-content/uploads/2020/11/YSG-Studio_Crane-in-the-Sky_High27.jpg
1126
800
Rose Leake
https://artedit.com.au/wp-content/uploads/2021/05/AE28-web-logo-4.jpg
Rose Leake
2020-11-25 15:39:25
2021-07-20 12:38:34
Project Sheet: New Horizons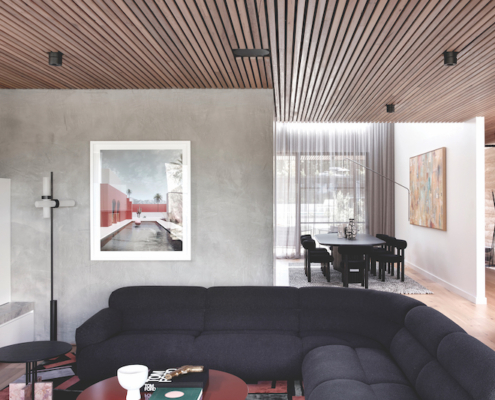 In Mornington Peninsula's exquisite hinterland stands a home with a gallery-worthy collection. Pilar Mitchell takes us inside. Photography by Sean Fennessey.
https://artedit.com.au/wp-content/uploads/2020/11/20200204_Red_Hill_017HIGH-RES.jpg
533
800
Rose Leake
https://artedit.com.au/wp-content/uploads/2021/05/AE28-web-logo-4.jpg
Rose Leake
2020-11-25 15:10:14
2021-07-20 12:40:50
Project Sheet: Home is Where the Art Is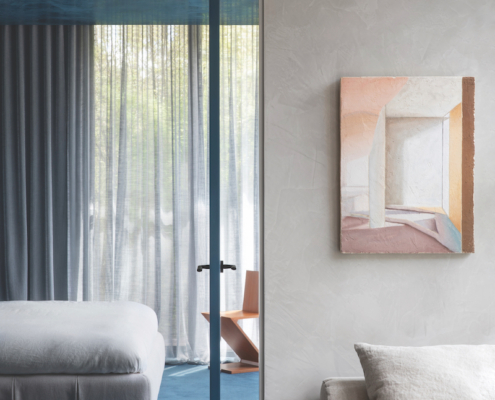 Interior designer Chelsea Hing gives the art in this family home surprising new bearings. Camilla Wagstaff writes. Photography by Rhiannon Taylor.
https://artedit.com.au/wp-content/uploads/2020/11/CHELSEAHING_PARKORCHARDS_RHIANNONTAYLOR_BEDROOM-13.jpg
1129
800
Rose Leake
https://artedit.com.au/wp-content/uploads/2021/05/AE28-web-logo-4.jpg
Rose Leake
2020-11-25 15:09:22
2021-07-20 12:41:47
Project Sheet: A Fruitful Endeavour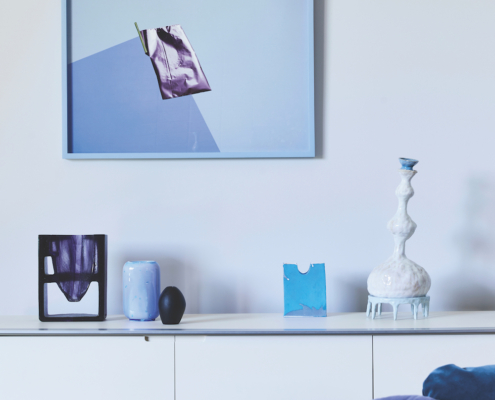 https://artedit.com.au/wp-content/uploads/2020/08/Bock_Ashmore034-1.jpg
1026
1000
Rose Leake
https://artedit.com.au/wp-content/uploads/2021/05/AE28-web-logo-4.jpg
Rose Leake
2020-08-25 13:44:54
2020-08-25 13:44:54
Project Sheet: A State of Blue
https://artedit.com.au/wp-content/uploads/2020/10/4lIVv3qITaygaN9CVkmQ_thumb_197b.jpg
852
1024
Liz
https://artedit.com.au/wp-content/uploads/2021/05/AE28-web-logo-4.jpg
Liz
2020-11-05 11:17:57
2020-11-06 11:23:12
Smiths Creek 2, oil painting by Liz Muir 
https://artedit.com.au/wp-content/uploads/2020/07/YTBCMockUpSq.jpg
2000
2000
Angela
https://artedit.com.au/wp-content/uploads/2021/05/AE28-web-logo-4.jpg
Angela
2020-06-03 12:25:21
2020-07-03 12:27:12
Yellow-tailed Black Cockatoo Feather Study
https://artedit.com.au/wp-content/uploads/2020/07/ScarletFrameSq.jpg
1591
1590
Angela
https://artedit.com.au/wp-content/uploads/2021/05/AE28-web-logo-4.jpg
Angela
2020-06-03 12:16:45
2020-07-03 12:27:36
Scarlet Honeyeater Study
https://artedit.com.au/wp-content/uploads/2020/11/20201111_170200-scaled.jpg
1963
2560
Jennifer
https://artedit.com.au/wp-content/uploads/2021/05/AE28-web-logo-4.jpg
Jennifer
2020-10-13 08:46:17
2020-11-13 08:47:32
Mitchies Jetty, Merimbula, acrylic painting by Jennifer Baird