Project Sheet: Journey to discovery
B.E ARCHITECTURE INTRODUCED THIS HOMEOWNER TO NEW IDEAS AND ARTISTS, TO CREATE A COLLECTION THAT REMAINS MEANINGFUL AND MEMORABLE. REBECCA GROSS WRITES. PHOTOGRAPHY BY DEREK SWALWELL.
SELECTING AND COLLECTING art is a journey of discovery. For B.E Architecture, it's a journey that begins with the design of a house and continues long after construction is complete, as they work with clients to select pieces that will remain meaningful and memorable. "This is a process of introducing the client to new ideas and discussions. It can take months, even years, but it results in a collection that the client understands, rather than one that was made for them," B.E design director Broderick Ely explains.
This Armadale house is the residence of a vibrant couple who downsized from a large family period home. B.E designed the light-filled contemporary space and collaborated with the client to select artworks and furnishings that express their joyous outlook on life. Together, B.E and the client met gallery owners and artists and participated in local and overseas auctions. "The clients were accepting of ideas, wanting to be challenged, and readily embraced our recommendations. The interiors subsequently have their unmistakable sense of fun!" says Broderick.
The artworks were selected for their beauty and story, ability to promote thought and prompt conversation and how they may be perceived together. "Like seeing a gallery show, an individual work should be meaningful in its own right, and a collection should speak as a group," Broderick says.
Artworks and sculptures are set against the neutral backdrop of the house with colours, forms and textures complementing the eclectic mix of contemporary and vintage furniture and lighting. In the living area, existing pieces by Australian artists David Boyd and Peter D Cole are displayed on the sideboard. B.E custom-designed the sculptural circular ceiling light – comprising hundreds of coloured disks – and the custom Perspex coffee table that doubles as bookshelf. "Many of the items have strong colour and texture but they sit comfortably together and look as if they are part of a collection accumulated over many years," says Broderick.
B.E introduced the clients to artists Mark Hilton, Imants Tillers and Heather B. Swann. Tillers' Das Napoleonspiel hangs in the hallway and Hilton's haunting 7O, from his work Dontworry, is on the living room wall. Swann's sculptural figures, Lump and Sticks, express curiosity in the human condition and are positioned in the front entry.
Two portraits by David Noonan are also in the foyer, where they are paired with a mirror. The setup creates a reflected effect, both real and perceived. "There is always something that makes you stop and take a second look," says Broderick.
Nadav Kander's photographic work Erin O'Connor as Millais's Ophelia hangs in the television room, in harmony with the olive-green velvet sofa and cushions covered with vintage Meizai fabric.
The design, construction and furnishing of this house may now be complete, but selecting and collecting art and the journey of discovery continues. "We are still in close contact with the client and send them interesting new works for them to consider adding to their collection," says Broderick.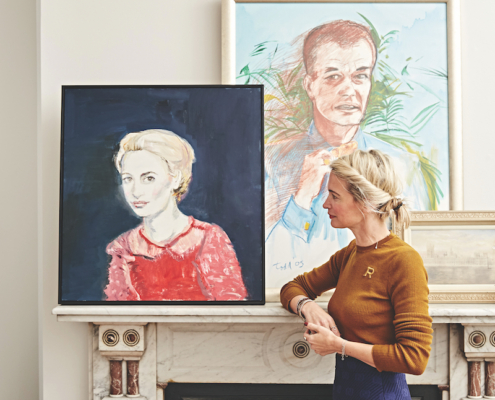 There's a story behind every artwork in the Balmain home of collector and creative Sophie Trippe-Smith. She talks to Rose of Sharon Leake over a cup of peppermint tea. Photography by Nick De Lorenzo.
https://artedit.com.au/wp-content/uploads/2020/11/062_.jpeg
1200
800
Rose Leake
https://artedit.com.au/wp-content/uploads/2021/05/AE28-web-logo-4.jpg
Rose Leake
2020-11-25 15:39:56
2021-07-20 12:50:51
Living with Art: In The Blood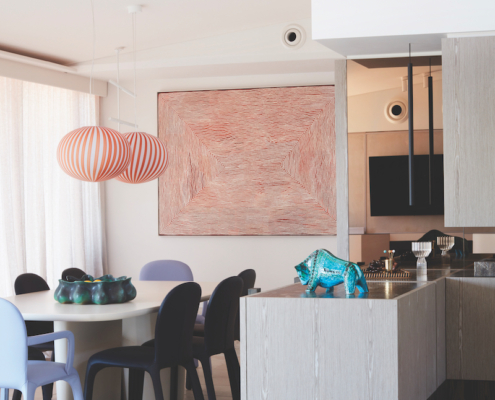 Rich with memories of adventure, the art in this penthouse home is as diverse and eclectic as the couple who lives there. Erin Irwin writes. Photography by Prue Ruscoe.
https://artedit.com.au/wp-content/uploads/2020/11/YSG-Studio_Crane-in-the-Sky_High27.jpg
1126
800
Rose Leake
https://artedit.com.au/wp-content/uploads/2021/05/AE28-web-logo-4.jpg
Rose Leake
2020-11-25 15:39:25
2021-07-20 12:38:34
Project Sheet: New Horizons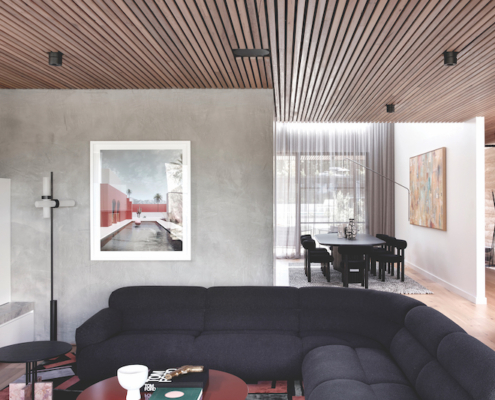 In Mornington Peninsula's exquisite hinterland stands a home with a gallery-worthy collection. Pilar Mitchell takes us inside. Photography by Sean Fennessey.
https://artedit.com.au/wp-content/uploads/2020/11/20200204_Red_Hill_017HIGH-RES.jpg
533
800
Rose Leake
https://artedit.com.au/wp-content/uploads/2021/05/AE28-web-logo-4.jpg
Rose Leake
2020-11-25 15:10:14
2021-07-20 12:40:50
Project Sheet: Home is Where the Art Is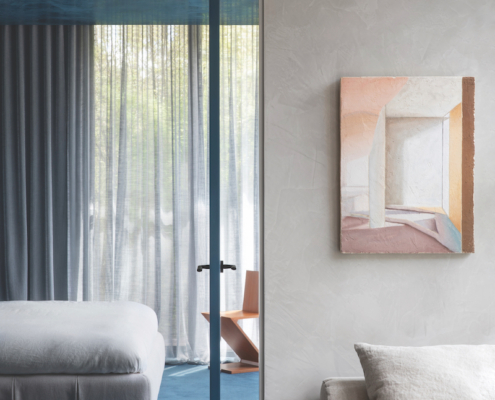 Interior designer Chelsea Hing gives the art in this family home surprising new bearings. Camilla Wagstaff writes. Photography by Rhiannon Taylor.
https://artedit.com.au/wp-content/uploads/2020/11/CHELSEAHING_PARKORCHARDS_RHIANNONTAYLOR_BEDROOM-13.jpg
1129
800
Rose Leake
https://artedit.com.au/wp-content/uploads/2021/05/AE28-web-logo-4.jpg
Rose Leake
2020-11-25 15:09:22
2021-07-20 12:41:47
Project Sheet: A Fruitful Endeavour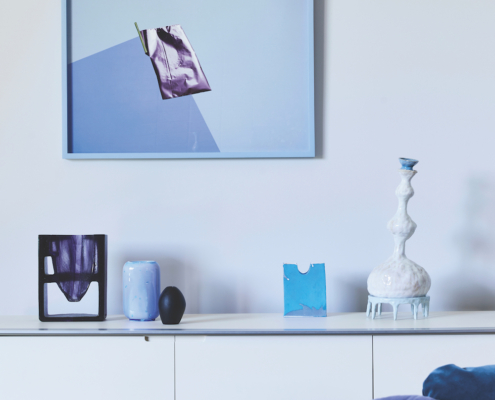 https://artedit.com.au/wp-content/uploads/2020/08/Bock_Ashmore034-1.jpg
1026
1000
Rose Leake
https://artedit.com.au/wp-content/uploads/2021/05/AE28-web-logo-4.jpg
Rose Leake
2020-08-25 13:44:54
2020-08-25 13:44:54
Project Sheet: A State of Blue
https://artedit.com.au/wp-content/uploads/2020/07/YTBCMockUpSq.jpg
2000
2000
Angela
https://artedit.com.au/wp-content/uploads/2021/05/AE28-web-logo-4.jpg
Angela
2020-06-03 12:25:21
2020-07-03 12:27:12
Yellow-tailed Black Cockatoo Feather Study
https://artedit.com.au/wp-content/uploads/2020/07/RTBCMockUpSq-e1594183972347.jpg
1000
1000
Angela
https://artedit.com.au/wp-content/uploads/2021/05/AE28-web-logo-4.jpg
Angela
2020-07-08 15:00:01
2021-01-31 02:04:25
Red-tailed Black Cockatoo Feather Study
https://artedit.com.au/wp-content/uploads/2020/06/20200612_173830-scaled.jpg
2560
1948
Jennifer
https://artedit.com.au/wp-content/uploads/2021/05/AE28-web-logo-4.jpg
Jennifer
2020-06-16 14:02:46
2020-06-19 08:28:25
Collingwood Beach, Jervis Bay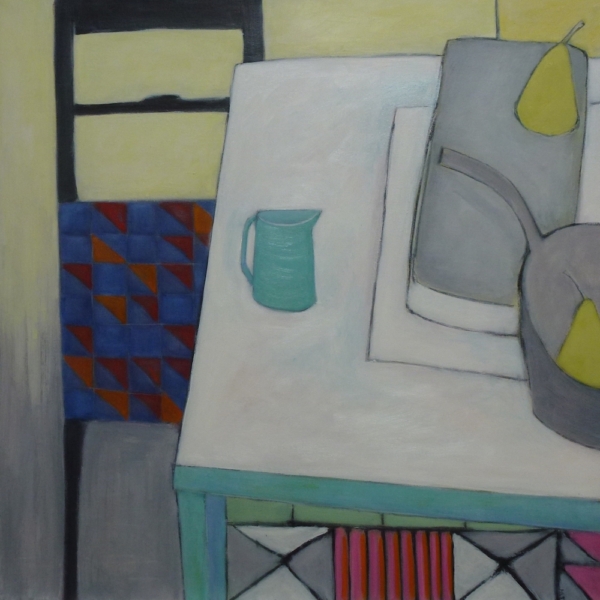 https://artedit.com.au/wp-content/uploads/2018/08/MaryDonnelly-Green-Jug-and-Chair-scaled.jpg
2560
2517
Mary
https://artedit.com.au/wp-content/uploads/2021/05/AE28-web-logo-4.jpg
Mary
2020-08-16 11:35:52
2021-03-09 07:06:49
Green Jug and Chair, painting by Mary Donnelly