Project Sheet: A State of Blue
THIS HOME MARRIES VICTORIAN CEILING ROSES WITH HIGH-GLOSS METALLIC LILAC. AND IT WORKS. SEB NELSON WRITES. PHOTOGRAPHY BY DEREK SWALWELL.
Designing one's own home may sound like a dream project: no back and forth between client and design studio or conflicts in aesthetic taste. For interior designer Lucy Bock, director of Lucy Bock Design Studio in Melbourne, it was the perfect opportunity for personal expression.
With meticulous detail and unwavering aesthetic direction, Lucy ensured that art was at the centre of her Brunswick residence re-design. "Each interior design project starts its journey with an intrinsic feeling," tells Lucy. "A feeling in response to the existing architecture of the home. Colour palettes might then evolve from initial inspiration sourced from a significant painting or sculpture, fashion and textiles, a feature of the surrounding urban or natural environment, or selected building materials for the project such as a brick or a ceramic tile."
For this project, that feeling came from a Philip Wolhagen painting, purchased more than 25 years ago from Hobart's Bett Gallery and passed down through her family. The ethereal depiction of a remote Western Tasmanian landscape became a prologue to the narrative of layered emotional responses Lucy peppered throughout her home.
Purchasing the property as a double fronted Victorian with a 1970s rear extension, Lucy and her husband sought to reinstate its period features – which included cornices, ceiling roses, windows and doors – as well as preserving its heritage streetscape. The contemporary extension at the rear of the property brought the real fun.
A high-gloss lilac reveal, sky blue and deep grape joinery, Elba marble and iridescent midnight plum brickwork helped Lucy create a striking yet harmonious colour palette within the home. Light and dark playfully converse with each other and help accentuate form within the space.
The soft grey, deep burgundy and smoky purple hues of the Wolfhagen hanging in the living room became the springboard for the colour palette, accompanied by the calming blues found in the Amber Wallis hanging in the master bedroom, the dark grey metallic glaze adorning the Kate Tucker sculpture on the kitchen island and the stark white gloss of the Alexandra Standen vessel in the sitting room.
"There are varying styles of artwork featured, which generate different emotional responses and create interesting layers throughout the home," says Lucy. "I like that some pieces have a history and a personal story behind them. As the artworks have been collected over the years they also tell the story of our art collecting journey". Melbourne galleries such as  ARC ONE, This Is No Fantasy, Sophie Gannon Gallery and Diane Singer have become Lucy's go-tos for her own collection, as well as that of her clients.
While iconic furniture pieces, lush velvet and leather textures and bold design objects help imbue a sense of integrity and playfulness in the home, art really is its hero. It permeates through the design in a powerful and educated way, so that the interior architecture is married to each piece in colour, scale or form, creating a sense of permeance within the space Lucy now calls home.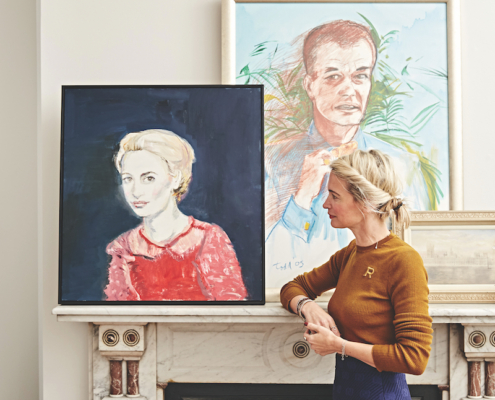 There's a story behind every artwork in the Balmain home of collector and creative Sophie Trippe-Smith. She talks to Rose of Sharon Leake over a cup of peppermint tea. Photography by Nick De Lorenzo.
https://artedit.com.au/wp-content/uploads/2020/11/062_.jpeg
1200
800
Rose Leake
https://artedit.com.au/wp-content/uploads/2021/05/AE28-web-logo-4.jpg
Rose Leake
2020-11-25 15:39:56
2021-07-20 12:50:51
Living with Art: In The Blood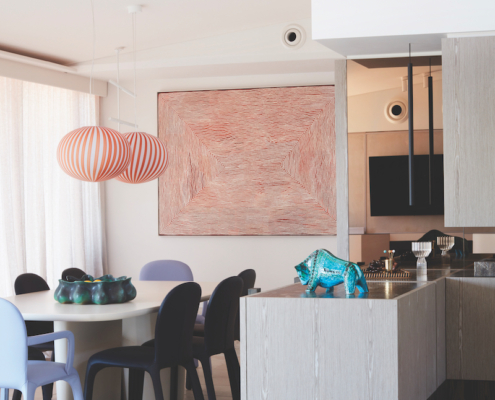 Rich with memories of adventure, the art in this penthouse home is as diverse and eclectic as the couple who lives there. Erin Irwin writes. Photography by Prue Ruscoe.
https://artedit.com.au/wp-content/uploads/2020/11/YSG-Studio_Crane-in-the-Sky_High27.jpg
1126
800
Rose Leake
https://artedit.com.au/wp-content/uploads/2021/05/AE28-web-logo-4.jpg
Rose Leake
2020-11-25 15:39:25
2021-07-20 12:38:34
Project Sheet: New Horizons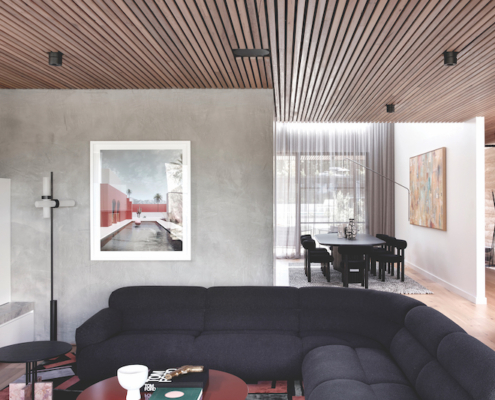 In Mornington Peninsula's exquisite hinterland stands a home with a gallery-worthy collection. Pilar Mitchell takes us inside. Photography by Sean Fennessey.
https://artedit.com.au/wp-content/uploads/2020/11/20200204_Red_Hill_017HIGH-RES.jpg
533
800
Rose Leake
https://artedit.com.au/wp-content/uploads/2021/05/AE28-web-logo-4.jpg
Rose Leake
2020-11-25 15:10:14
2021-07-20 12:40:50
Project Sheet: Home is Where the Art Is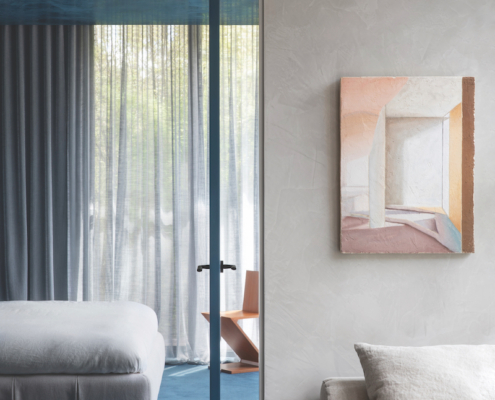 Interior designer Chelsea Hing gives the art in this family home surprising new bearings. Camilla Wagstaff writes. Photography by Rhiannon Taylor.
https://artedit.com.au/wp-content/uploads/2020/11/CHELSEAHING_PARKORCHARDS_RHIANNONTAYLOR_BEDROOM-13.jpg
1129
800
Rose Leake
https://artedit.com.au/wp-content/uploads/2021/05/AE28-web-logo-4.jpg
Rose Leake
2020-11-25 15:09:22
2021-07-20 12:41:47
Project Sheet: A Fruitful Endeavour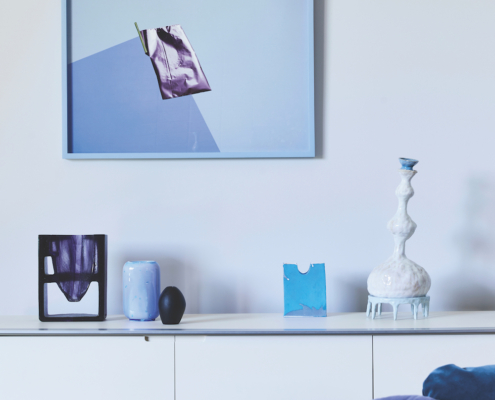 https://artedit.com.au/wp-content/uploads/2020/08/Bock_Ashmore034-1.jpg
1026
1000
Rose Leake
https://artedit.com.au/wp-content/uploads/2021/05/AE28-web-logo-4.jpg
Rose Leake
2020-08-25 13:44:54
2020-08-25 13:44:54
Project Sheet: A State of Blue
https://artedit.com.au/wp-content/uploads/2020/06/20200416_132052-scaled.jpg
2560
2537
Jennifer
https://artedit.com.au/wp-content/uploads/2021/05/AE28-web-logo-4.jpg
Jennifer
2020-06-09 11:00:54
2021-05-29 13:24:44
Blue Trees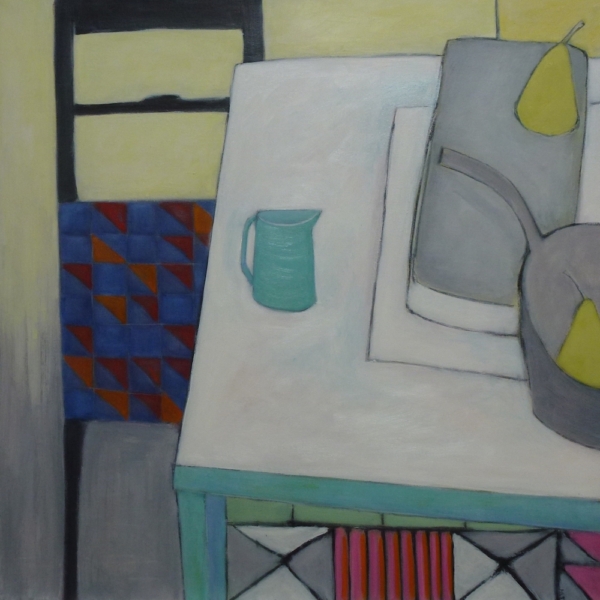 https://artedit.com.au/wp-content/uploads/2018/08/MaryDonnelly-Green-Jug-and-Chair-scaled.jpg
2560
2517
Mary
https://artedit.com.au/wp-content/uploads/2021/05/AE28-web-logo-4.jpg
Mary
2020-08-16 11:35:52
2021-03-09 07:06:49
Green Jug and Chair, painting by Mary Donnelly
https://artedit.com.au/wp-content/uploads/2020/07/RTBCMockUpSq-e1594183972347.jpg
1000
1000
Angela
https://artedit.com.au/wp-content/uploads/2021/05/AE28-web-logo-4.jpg
Angela
2020-07-08 15:00:01
2021-01-31 02:04:25
Red-tailed Black Cockatoo Feather Study
https://artedit.com.au/wp-content/uploads/2020/10/CFAltJHRRapi2PiwCdtrw_thumb_197c.jpg
1024
980
Liz
https://artedit.com.au/wp-content/uploads/2021/05/AE28-web-logo-4.jpg
Liz
2020-07-06 11:18:07
2020-11-06 11:20:53
Smiths Creek, oil painting by Liz Muir