Ones to Watch: Joseph Isaac Sebban
Outstanding artists to have on your radar right now.
Joseph Isaac Sebban is a Sydney-based multi-disciplinary artist working across painting, sculpture, photography, installation, virtual reality and various other technologies. Currently studying a Bachelor of Fine Arts (Honours) at UNSW Art & Design with majors in Sculpture, Performance and Installation, Joseph is particularly interested in the experience of being a young Jewish man in contemporary multicultural Australia. While he explores personal experiences such as being the son of a Rabbi and leaving the faith at age 18, Joseph seeks to develop a conceptually informed view on the Judaica art form more broadly. The young artist is inspired by specific urban sites and histories of Sydney, exploring key themes of place, tradition, cultural memory and ancestry through the lens of his own Australian Hassidic upbringing. Since his first solo show in 2014, Joseph's practice has evolved significantly, and in 2019, he was a finalist in the Muswellbrook Art Prize.
Featured image: Joseph Isaac Sebban, Australian Jew, 2019. Cork, rope and velvet Kippa, 20 x 30 x 30cm. Courtesy: the artist.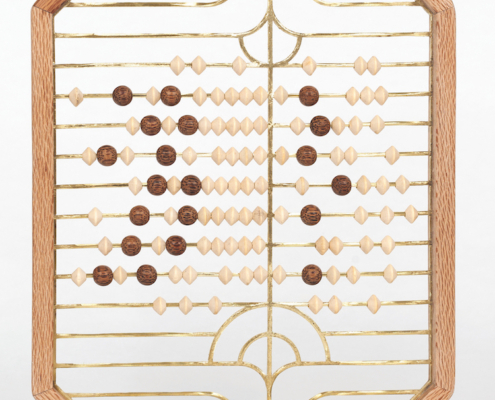 https://artedit.com.au/wp-content/uploads/2021/03/2.-CountingFrame2-1.jpg
750
750
Maddy Matheson
https://artedit.com.au/wp-content/uploads/2021/09/AE29-web-logo-copy.jpg
Maddy Matheson
2021-03-05 14:44:02
2021-03-05 14:44:02
Ones to Watch: Wanda Gillespie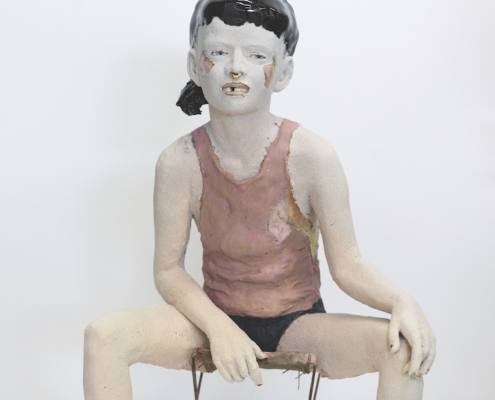 https://artedit.com.au/wp-content/uploads/2021/03/6-1.jpg
759
759
Maddy Matheson
https://artedit.com.au/wp-content/uploads/2021/09/AE29-web-logo-copy.jpg
Maddy Matheson
2021-03-05 14:44:01
2021-03-05 14:50:36
Ones to Watch: Antoinette O'Brien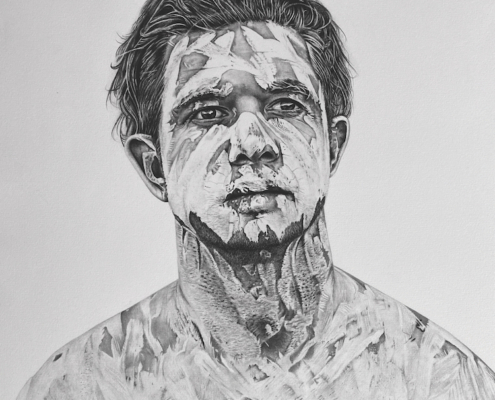 https://artedit.com.au/wp-content/uploads/2021/03/3.Joe-Williams-Warrior_by_Spirit_1-1.jpg
750
750
Maddy Matheson
https://artedit.com.au/wp-content/uploads/2021/09/AE29-web-logo-copy.jpg
Maddy Matheson
2021-03-05 14:44:01
2021-03-05 14:44:01
Ones to Watch: Stacey Evangelou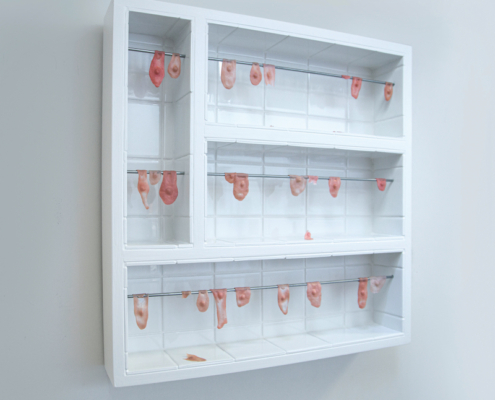 https://artedit.com.au/wp-content/uploads/2021/03/Intermately-Chewed-Casually-Discarded-Chewed-Bubble-gum-hung-in-tiled-box-600x600x95-5000.jpg
800
800
Maddy Matheson
https://artedit.com.au/wp-content/uploads/2021/09/AE29-web-logo-copy.jpg
Maddy Matheson
2021-03-05 14:44:00
2021-03-05 14:44:00
Ones to Watch: Oliver Cain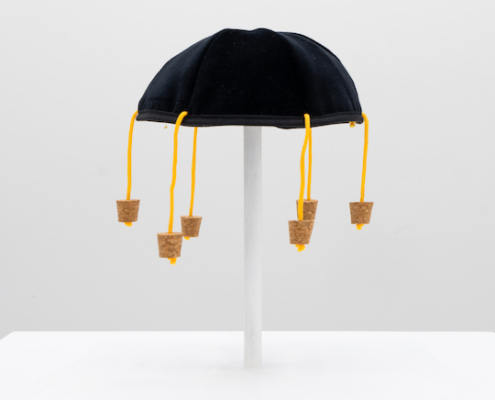 https://artedit.com.au/wp-content/uploads/2021/03/Yossi_Acubra-1-2.jpg
540
540
Maddy Matheson
https://artedit.com.au/wp-content/uploads/2021/09/AE29-web-logo-copy.jpg
Maddy Matheson
2021-03-05 14:43:59
2021-03-05 14:43:59
Ones to Watch: Joseph Isaac Sebban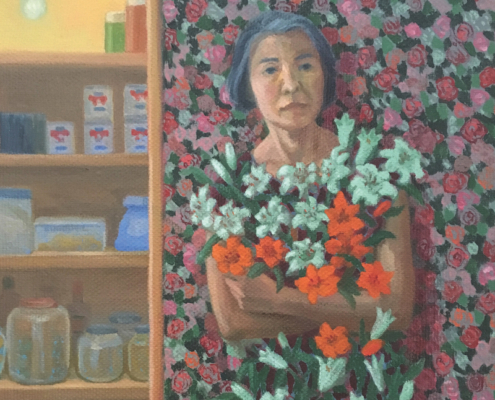 https://artedit.com.au/wp-content/uploads/2021/03/Carnation-Lily-Yuri-Rose-1.jpg
800
800
Maddy Matheson
https://artedit.com.au/wp-content/uploads/2021/09/AE29-web-logo-copy.jpg
Maddy Matheson
2021-03-05 14:43:58
2021-03-05 14:43:58
Ones to Watch: Yuri Shimmyo