Living With Art: Everlasting Love
FOR JESSICA TREMP COLLECTING ART IS A MYSTERIOUS AND SOMETIMES HAZARDOUS LOVE AFFAIR. ROSE OF SHARON LEAKE WRITES. PHOTOGRAPHY BY ZAN WIMBERLEY.
Every now and then you meet someone who, with one small anecdote, reminds you to laugh at your own misadventures.
Sculptor and photographer Jessica Tremp is one such person. She tells me, unabashedly, of how she came to own a very large abstract painting of Orpheus by Helena Kazepis created in 1987. "I wasn't even convinced I loved it at first," she admits. "Nonetheless, I went to pick it up in a station wagon, but it was too large. Put on the spot, with no other option, I tied it to the roof racks and halfway up the highway, had to pull over because it snapped in half and tore the canvas. I've had it stitched up and retouched with some sneaky paint. You can't even tell anymore." Now hanging in the dining room of her home in Victoria's Macadeon Ranges, it's one of her favourite pieces.
Together with her husband Michael and two young boys Syd, seven and Gray, four, Jessica moved into their circa 1980s home a little more than a year ago and has since nestled her ever-growing art collection into its charmingly worn walls. "I tend to gravitate to buildings that make me feel like I can breathe," she says. "Whether that's through high ceilings, big windows or an elegant flow of space and design. Within that, I need cosiness. Soft lounging areas, art, collected bits and pieces." While she'd love to say that deciding on new pieces for the art collection is done mutually with her husband, she admits that falling in love with a work is sometimes a solo, and mysterious, undertaking.
"I've bought a few through auctions on a total whim, found some on a dump site, traded for a few. Then there are a couple of pieces by my father that I hung on to, some from overseas travels and flea markets and some from galleries or op shops. Very occasionally, I'll splurge for a piece I love for 'my birthday'". As an artist herself Jessica admits she doesn't feel all that comfortable having too much of her own work in her home, but recently she has displayed a few shy pieces throughout her home: "I've hung two framed photographs and there are a few sculptures sitting amongst the ephemera" she says.
For Jessica, collecting art is a personal affair which is intrinsically linked to relationships with family and friends. She tells me of her dear friend and fellow artist Lizzie (Elizabeth Barnett), who she often trades pieces with, and of her time spent as a life model for Paul Ruiz who handed her one of his large drawings "to hang on to" after he found out how much she coveted his work (which she still has, hanging as a prized possession).
Her endless fascination with human figures in art has determined much of her collection, such as the vintage portrait by Fritiof Schüldt circa 1959, the large blue painting of bathers in the sea by Bill Harding and the little piece by Catherine Anholt of mother and baby.
"I probably also prefer abstract works," she says. "And, looking around, I realise there's nothing neon in my home, so it seems I really prefer a more solid or natural colour palette. Rusts, greens and blues are probably my favourite tones. Though who knows, that may change".
I enquire about the Bugai Whyoulter hanging in the living room: "I found Bugai's work through Martumili Artists and fell completely in love with it. I find it very whimsical and she just nails colour so well. I like her grandson, Cyril Whyoulter's work too."
The eclectic yet perfectly honed collection of works Jessica and her family live among are testament to their unwavering style as collectors yet also tell of their personal sensibilities towards art. Every part of the interior design has been gently nudged to suit their personality, which Jessica tells me is an important aspect of collecting and living with art. "Most importantly, I think you have to love the pieces you surround yourself with and not be guided by trends if you can help it," she suggests. "A piece of furniture or art that you truly love will stand the test of time and over the years these layers make for an interesting and comforting space to live in".
While there's work still to be done, Jessica's unwavering and honest love affair with art will certainly ensure a labyrinth of art filled nooks and crannies her family can get happily lost in.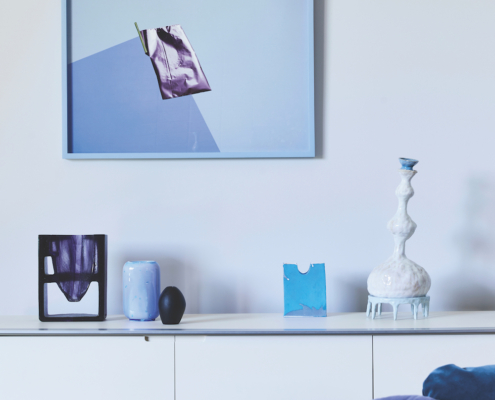 https://artedit.com.au/wp-content/uploads/2020/08/Bock_Ashmore034-1.jpg
1026
1000
Rose Leake
https://artedit.com.au/wp-content/uploads/2020/08/Art-Edit-logo-2020_blue.jpg
Rose Leake
2020-08-25 13:44:54
2020-08-25 13:44:54
Project Sheet: A State of Blue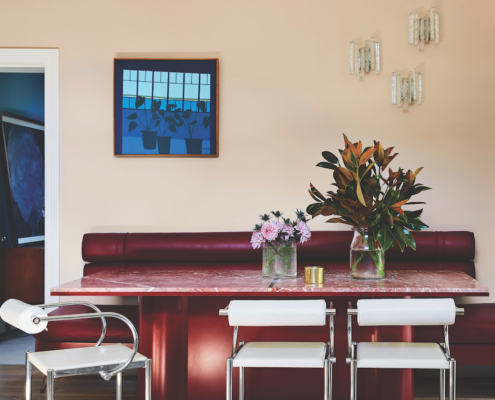 https://artedit.com.au/wp-content/uploads/2020/08/Punt_Rd_05196290_RTS-1.jpg
1000
1004
Rose Leake
https://artedit.com.au/wp-content/uploads/2020/08/Art-Edit-logo-2020_blue.jpg
Rose Leake
2020-08-25 13:29:14
2020-08-25 13:29:14
Project Sheet: Art Abounds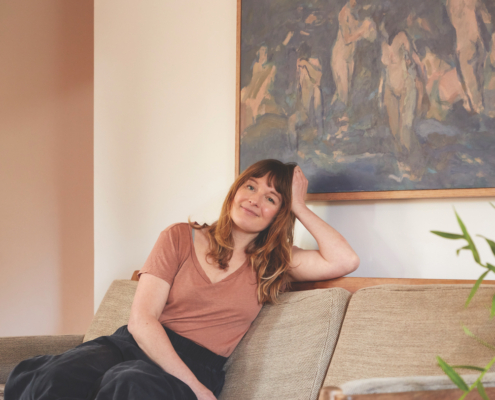 https://artedit.com.au/wp-content/uploads/2020/08/ArtEditJessicaTremp-0458-1.jpg
1000
1004
Rose Leake
https://artedit.com.au/wp-content/uploads/2020/08/Art-Edit-logo-2020_blue.jpg
Rose Leake
2020-08-25 13:04:07
2020-08-25 13:04:07
Living With Art: Everlasting Love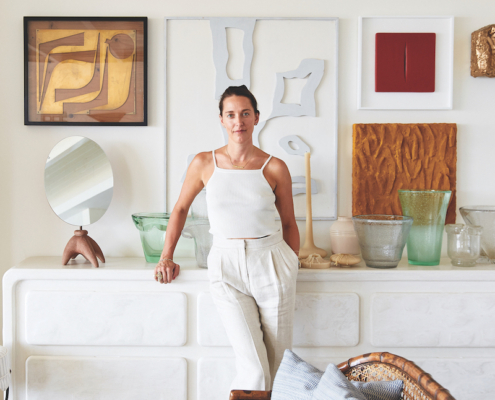 https://artedit.com.au/wp-content/uploads/2020/03/011-1.jpg
1200
1201
Rose Leake
https://artedit.com.au/wp-content/uploads/2020/08/Art-Edit-logo-2020_blue.jpg
Rose Leake
2020-03-19 11:30:32
2020-03-19 11:30:32
Living with Art: Hungry for More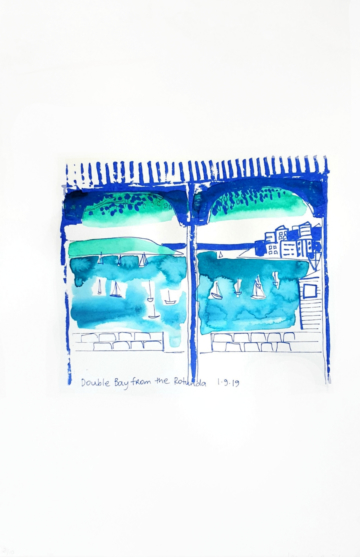 https://artedit.com.au/wp-content/uploads/2020/08/Screenshot_20200821-085846_Shopify-1-scaled.jpg
2560
1655
Jennifer
https://artedit.com.au/wp-content/uploads/2020/08/Art-Edit-logo-2020_blue.jpg
Jennifer
2020-09-25 13:43:35
2020-10-06 15:57:23
Double Bay from the Rotunda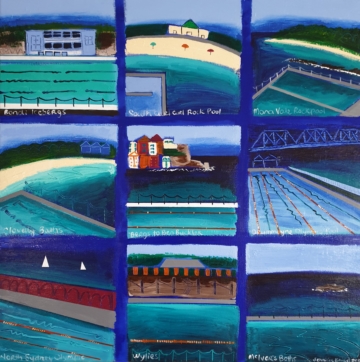 https://artedit.com.au/wp-content/uploads/2020/08/20200726_155009-scaled-e1597196868720.jpg
805
800
Jennifer
https://artedit.com.au/wp-content/uploads/2020/08/Art-Edit-logo-2020_blue.jpg
Jennifer
2020-08-12 11:48:32
2020-08-12 11:48:32
Pools of Sydney
https://artedit.com.au/wp-content/uploads/2020/07/RTBCMockUpSq-e1594183972347.jpg
1000
1000
Angela
https://artedit.com.au/wp-content/uploads/2020/08/Art-Edit-logo-2020_blue.jpg
Angela
2020-07-08 15:00:01
2020-08-26 20:48:01
Red-tailed Black Cockatoo Feather Study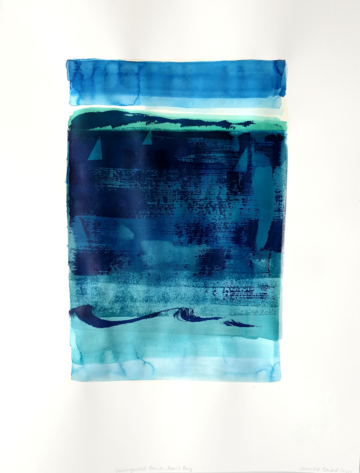 https://artedit.com.au/wp-content/uploads/2020/06/20200612_173830-scaled.jpg
2560
1948
Jennifer
https://artedit.com.au/wp-content/uploads/2020/08/Art-Edit-logo-2020_blue.jpg
Jennifer
2020-06-16 14:02:46
2020-06-19 08:28:25
Collingwood Beach, Jervis Bay