In Conversation With: Yegana Jafarova
The ceramic practice of Yegana Jafarova looks at the beauty of nature.
In a nutshell, what do you do?
I am working with clay to create sculptural objects that remind us of our experiences in nature. I hope they will bring back memories and invoke emotions and feelings of our interactions with nature. 
Tell us about your brand Silkway Ceramics.
I am originally from Azerbaijan, which lies between Europe and Asia and was dramatically influenced by the Silk Road in every aspect of life. I have called my brand Silkway Ceramics, because a big part of my aesthetics is tied to my upbringing and childhood memories. One part of my practice is about exploring the translucency of porcelain and the shapes that remind me of folds of a traditional silk scarf made back home. The other part is heavily influenced by my current life in Sydney and the beautiful coastal scenery surrounding us which shows up in my work in its own right. 
What's your studio like?
My studio in Crows Nest, Sydney offers me the most valuable gift a space can give: loads of big windows and natural light! My studio is equipped for conducting my regular pottery classes as well as for making my own work. 
What is a typical day in the life of Yegana?
I often find it easier to start the day with cleaning and organising my space, loading the kiln and recycling my clay. During this time of mindless and repetitive chores, I daydream about the next steps of my sculptural projects. I find myself more and more eager to finish my chores so that I can go and work on my ceramics. I unwrap unfinished work and gradually get into the rhythm of making. Sometimes it can be challenging to start working, but things like recycling clay are for me like a painter preparing their canvas. 
What have you been working on recently?
During the bushfire season of 2020 I was heavily influenced by images of nature in need of rain and relief. While the bushfires very quickly turned into old news with the whole world struggling to survive through a pandemic, I am still enraptured with these scenes of natural devastation.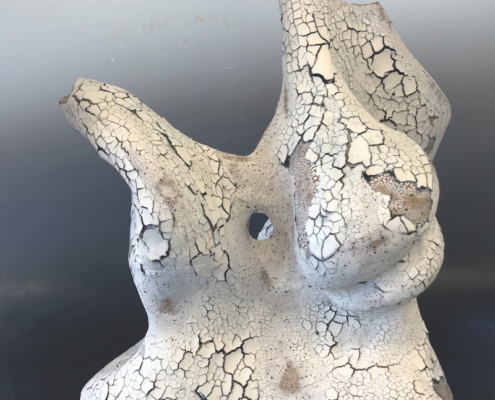 https://artedit.com.au/wp-content/uploads/2021/05/Yegana-Jafarova-Dreaming-of-rain.-Stoneware-and-glazes.-350mm-x-350mm-x-350-mm-�1500.-Courtesy-the-artist..jpg
1067
800
Maddy Matheson
https://artedit.com.au/wp-content/uploads/2021/09/AE29-web-logo-copy.jpg
Maddy Matheson
2021-05-28 12:56:23
2021-05-31 10:15:22
In Conversation With: Yegana Jafarova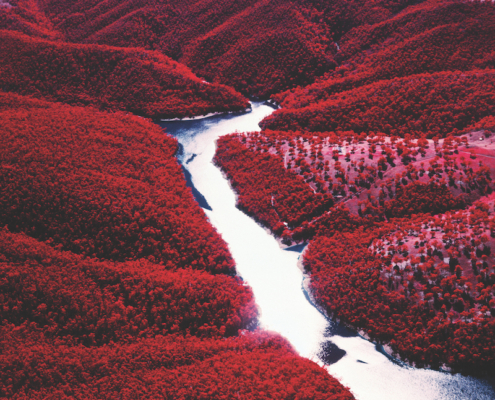 https://artedit.com.au/wp-content/uploads/2021/05/Karrikins-4.jpg
1058
800
Maddy Matheson
https://artedit.com.au/wp-content/uploads/2021/09/AE29-web-logo-copy.jpg
Maddy Matheson
2021-05-28 11:51:54
2021-05-31 10:15:25
In Conversation With: Rob Walwyn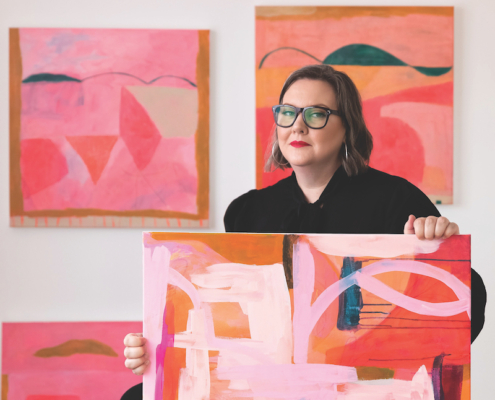 https://artedit.com.au/wp-content/uploads/2021/05/gkf4lsyQ.jpeg
1200
800
Maddy Matheson
https://artedit.com.au/wp-content/uploads/2021/09/AE29-web-logo-copy.jpg
Maddy Matheson
2021-05-28 11:36:56
2021-05-31 10:15:33
In Conversation With: Melinda Hunter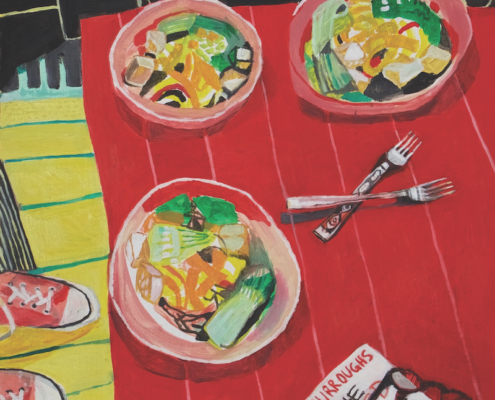 https://artedit.com.au/wp-content/uploads/2021/05/Lunch-at-Archys-oil-on-board-82.5-cm-x-66.5-cmx-0.5cm-�1200-Courtesy-The-artist.jpg
983
800
Maddy Matheson
https://artedit.com.au/wp-content/uploads/2021/09/AE29-web-logo-copy.jpg
Maddy Matheson
2021-05-28 11:29:09
2021-07-20 14:08:30
In Conversation With: Mandy Francis