Gallery Panel: Robbie Motion
Art Edit presents a selection of original artworks to make your own.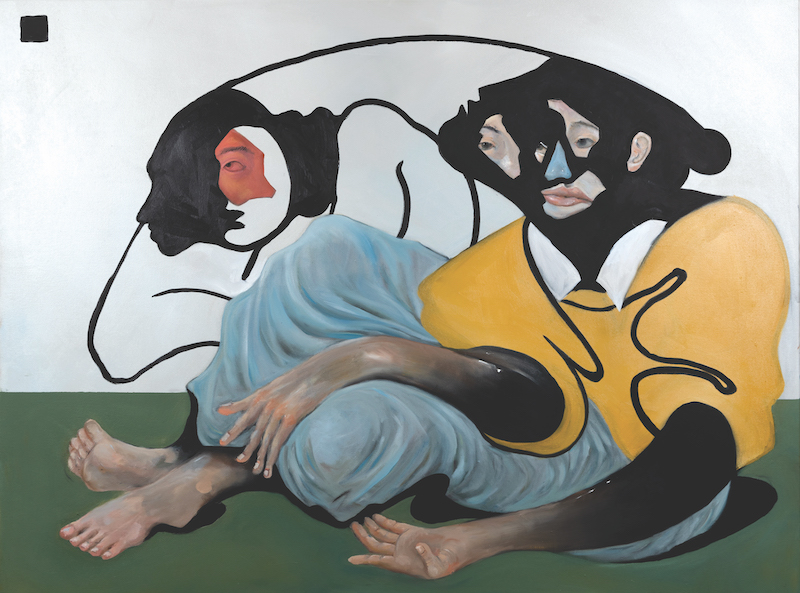 Robbie Motion, Future Projections. Oil on canvas, 90 x 120cm. Courtesy: the artist.
Dylan Foley
Gallery Manager and Co-Curator, Boom Gallery
This work is really interesting. Robbie leans into surrealist methodologies: figures and their limbs morph into one another as silhouettes embrace, creating a curious scene on the canvas. Collaged facial features intrigue, with each eye looking in a different direction. Bizarre and dreamlike, this painting will stir up a different narrative, and questions, with each onlooker.
Art Edit Magazine
Luke Potkin
Fair Director, The Other Art Fair
I really enjoy the intriguing combination of realism, abstraction and a sprinkling of surrealism contained within Robbie's piece. The central figure appears slumped and weary, and the fragments of the face suggest inner torment. But I sense newfound purpose within the future projection of the character; a quiet determination.
Art Edit Magazine
Ashleigh Jones
Independent Curator and Gallery Manager at Michael Reid, Sydney
Robbie's skill can be seen in his choice of colour, composition and, most notably, in his manoeuvring between classical painterly strokes to the cartoonish black outline of his figures. Just as we travel between our inner thoughts and real life, his fractured black limbs traverse from the constructed world to that of flesh and bones.
Art Edit Magazine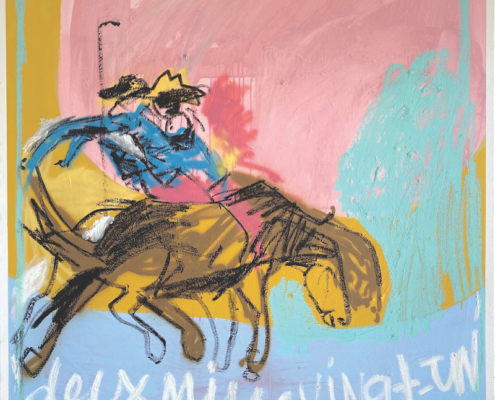 https://artedit.com.au/wp-content/uploads/2021/03/IMG_2392-copy-1.jpg
800
800
Maddy Matheson
https://artedit.com.au/wp-content/uploads/2021/11/AE30-web-logo-1.jpg
Maddy Matheson
2021-03-05 14:44:27
2021-03-05 14:44:27
Gallery Panel: Jacob Pedrana
https://artedit.com.au/wp-content/uploads/2021/03/Anni-Hagberg-Flux-4.-Porcelain-raku-steel-stain-fibreglass-and-glaze-56x35x44cm-�2500.-Photography-by-Janelle-Low-1.jpg
761
761
Maddy Matheson
https://artedit.com.au/wp-content/uploads/2021/11/AE30-web-logo-1.jpg
Maddy Matheson
2021-03-05 14:44:26
2021-03-05 14:44:26
Gallery Panel: Anni Hagberg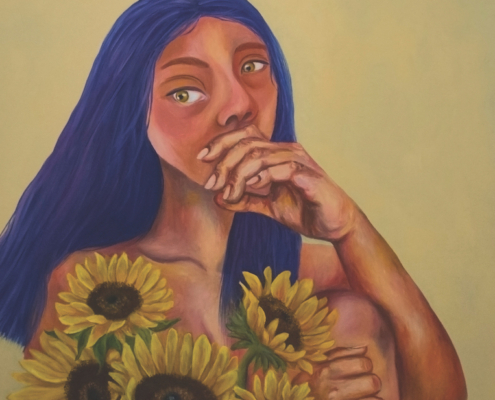 https://artedit.com.au/wp-content/uploads/2021/03/Phoebe-Kim-Ive-filled-me-up-with-sunflowers.-Oil-on-canvas-107-x-80cm-�2300.-Courtesy-the-artist-1.jpg
763
763
Maddy Matheson
https://artedit.com.au/wp-content/uploads/2021/11/AE30-web-logo-1.jpg
Maddy Matheson
2021-03-05 14:44:26
2021-03-05 14:44:26
Gallery Panel: Phoebe Kim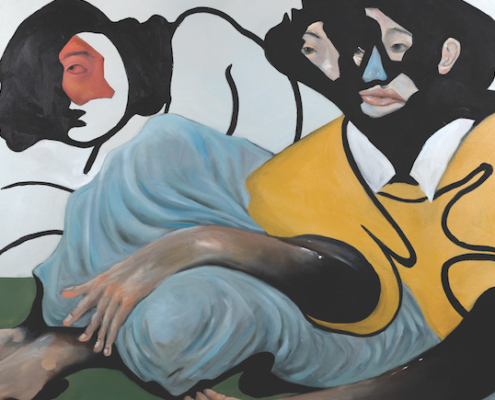 https://artedit.com.au/wp-content/uploads/2021/03/Future-projections-1-1.jpg
558
538
Maddy Matheson
https://artedit.com.au/wp-content/uploads/2021/11/AE30-web-logo-1.jpg
Maddy Matheson
2021-03-05 14:44:06
2021-03-05 14:44:06
Gallery Panel: Robbie Motion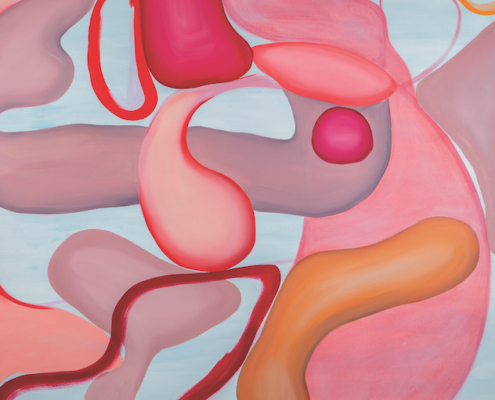 https://artedit.com.au/wp-content/uploads/2021/03/Isabella-Zammit-Untitled-3-2020.-Oil-on-canvas-72-x-84-inches-�2500.-Courtesy-the-artist-1.jpg
632
632
Maddy Matheson
https://artedit.com.au/wp-content/uploads/2021/11/AE30-web-logo-1.jpg
Maddy Matheson
2021-03-05 14:44:06
2021-03-05 14:44:06
Gallery Panel: Isabella Zammit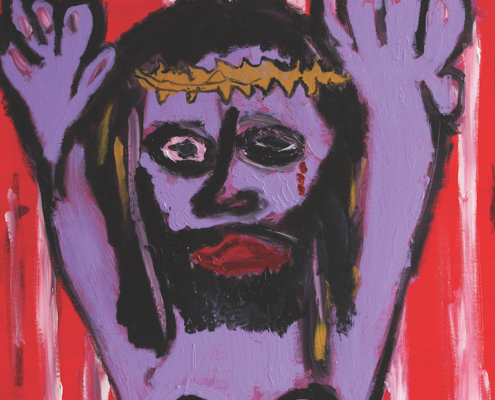 https://artedit.com.au/wp-content/uploads/2021/03/No-one-likes-a-Martyr-by-Cameron-Sollar-1.jpg
768
768
Maddy Matheson
https://artedit.com.au/wp-content/uploads/2021/11/AE30-web-logo-1.jpg
Maddy Matheson
2021-03-05 14:44:06
2021-03-05 14:44:06
Gallery Panel: Cameron Leko Sollar