Design Council: Yulia Pustoshkina
ART EDIT'S PANEL OF DESIGN EXPERTS ARE BURSTING WITH IDEAS ABOUT HOW TO HANG AND STYLE THIS ARTWORK IN YOUR HOME.
BRETT MICKAN
Brett Mickan Interior Design, Sydney
This blend of detailed graphic realism with surrealism gives this painting a folkloric air of mystery. The intensity of purpose seen in each of the birds makes it a work to be noticed. I would include it as part of a collection of various mediums in a formal living space. Put it against walls in a deep olive colour with a large contemporary table in a burl timber. I would add plush upholstered dining chairs with buttoned velvet on the inside and navy wool on the backs and legs. Finally, add two minimalist disk pendants in a blue metal hung over the table top complete the look: a sophisticated room that is a sure conversation starter.
Art Edit Magazine
SUZANNE GORMAN
Studio Gorman Interior Design, Sydney
Yulia Pustoshkina's paintings are well-loved by collectors and quite possibly by those who appreciate the quirky personalities of the creatures she depicts. Unconventional in style with hyper realistic colours, Yulia contrasts eerie background colours with the bright purples and yellows in the foreground. Imagine this piece as the talking point of a decadent home cellar, with slate floors, inky stained timber cabinetry and black steel wine racks. A tasting table with chunky red Jarrah legs topped with leathered black granite and blackened brass wall lights, dimmed and reminiscent of a moody speakeasy.
Art Edit Magazine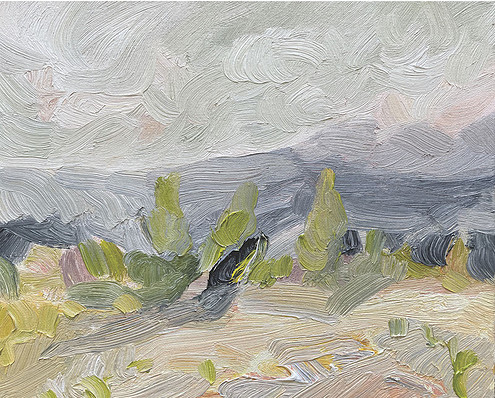 Art Edit's design experts offer their tips on styling these pieces in your home. 
https://artedit.com.au/wp-content/uploads/2021/11/Chanel-Sohier.jpg
654
800
Gianna Hewitt-Brown
https://artedit.com.au/wp-content/uploads/2021/11/AE30-web-logo-1.jpg
Gianna Hewitt-Brown
2021-11-19 09:51:19
2021-12-19 21:58:11
Design Council: Chanel Sohier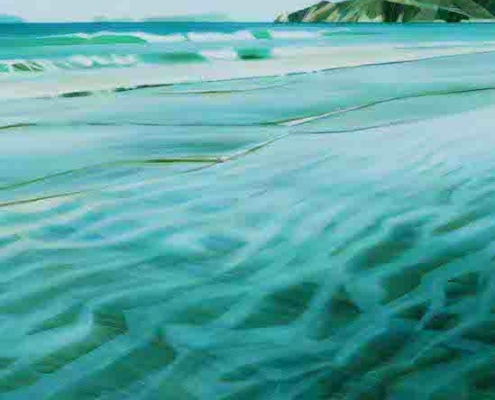 https://artedit.com.au/wp-content/uploads/2021/09/Ripple-Effect-copy.jpg
549
549
Maddy Matheson
https://artedit.com.au/wp-content/uploads/2021/11/AE30-web-logo-1.jpg
Maddy Matheson
2021-09-06 16:31:00
2021-09-06 16:33:09
Design Council: Michelle McIver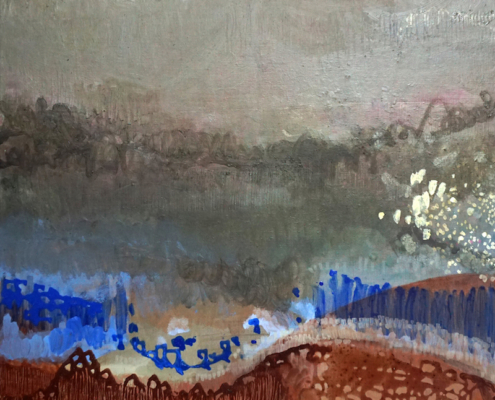 https://artedit.com.au/wp-content/uploads/2021/09/Scape_JK_.jpg
1075
800
Maddy Matheson
https://artedit.com.au/wp-content/uploads/2021/11/AE30-web-logo-1.jpg
Maddy Matheson
2021-09-06 15:54:40
2021-09-06 15:55:28
Design Council: Julia Stoneham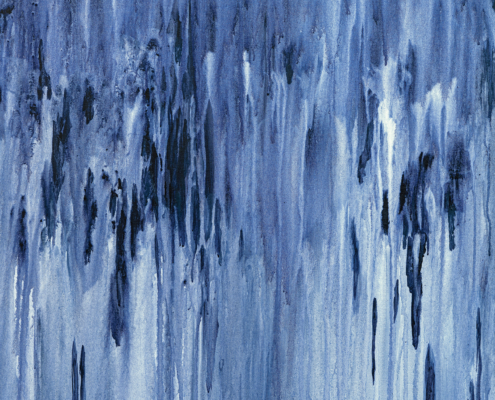 https://artedit.com.au/wp-content/uploads/2021/09/Just-Be-I-Dipytych-Larissa-Nguyen.jpg
2428
2428
Maddy Matheson
https://artedit.com.au/wp-content/uploads/2021/11/AE30-web-logo-1.jpg
Maddy Matheson
2021-09-06 15:43:08
2021-11-18 14:57:24
Design Council: Larissa Nguyen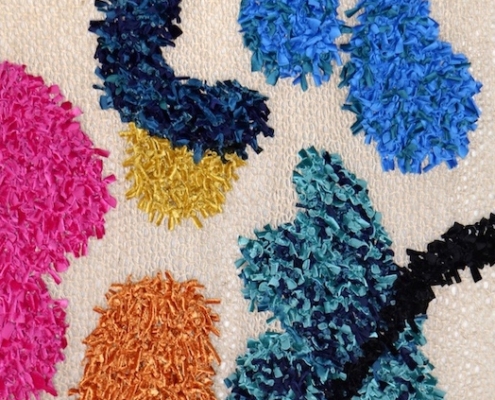 https://artedit.com.au/wp-content/uploads/2021/09/image0-copy-1.jpeg
524
524
Maddy Matheson
https://artedit.com.au/wp-content/uploads/2021/11/AE30-web-logo-1.jpg
Maddy Matheson
2021-09-06 15:05:29
2021-09-06 16:21:59
Design Council: Mandy Chapman
https://artedit.com.au/wp-content/uploads/2020/11/20201111_170200-scaled.jpg
1963
2560
Jennifer
https://artedit.com.au/wp-content/uploads/2021/11/AE30-web-logo-1.jpg
Jennifer
2020-10-13 08:46:17
2020-11-13 08:47:32
Mitchies Jetty, Merimbula, acrylic painting by Jennifer Baird
https://artedit.com.au/wp-content/uploads/2020/08/Screenshot_20200821-085846_Shopify-1-scaled.jpg
2560
1655
Jennifer
https://artedit.com.au/wp-content/uploads/2021/11/AE30-web-logo-1.jpg
Jennifer
2020-09-25 13:43:35
2021-07-30 21:19:02
Double Bay from the Rotunda, Mixed Media by Jennifer Baird