Artist Profile: Tommy Balogh
MULTI-DISCIPLINARY ARTIST TOMMY BALOGH IS MAKING WAVES WITH HIS LARGE-SCALE LIGHT- REACTIVE INSTALLATIONS. HE TALKS TO ART EDIT.
"I CREATE ART to learn, discover and inspire," says Canberra-based artist Tommy Balogh, whose light-reactive, architectural installations have recently been igniting the art world.
By fusing painting and light, Tommy's practice bridges art and science, opening a portal to another dimension. "My art is more of a question, rather than an answer; it celebrates that moment of creation, connecting us to a field of consciousness that we are all part of."
Tommy's practice also reminds us that art doesn't just have to hang in a frame on a wall. In collaboration with fellow creative Gaby Gaha, Tommy has created a number of ambitious projects for architectural spaces and galleries, including the 12-metre-long VOYAGE, a landmark presentation that was featured on ABC National News. His custom-made ENIGMA painting, which was unveiled at The Other Art Fair in Sydney in March, is now on public display in the Citywest Carpark in Canberra.
Graduating from the School of Art with honours at the Australian National University in Canberra, Tommy has propelled himself into the international scene through a residency with founders of VIVID in Germany and commissions in China. He is currently working with top Australian architects Turco and Associates. As Dave Caffery, founder of Canberra's Art, Not Apart Festival, says: "Tommy's work is sublime, properly speaking. He is evolving into a truly great artist." Watch this space!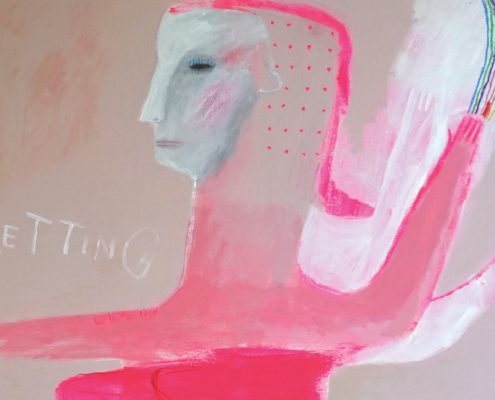 Sydney-based artist Angie Goto approaches her practice with threefold purpose: to make sense of the world around her, to embrace human difference, and to communicate the universality of the human condition.
https://artedit.com.au/wp-content/uploads/2018/07/Angie-Goto-Letting-Go.-Acrylics100-x-100cm..jpg
900
1600
Kirsty Sier
/wp-content/uploads/2018/05/Art-Edit-Magazine.png
Kirsty Sier
2018-07-24 01:06:47
2018-07-27 16:48:41
Artist Profile: Angie Goto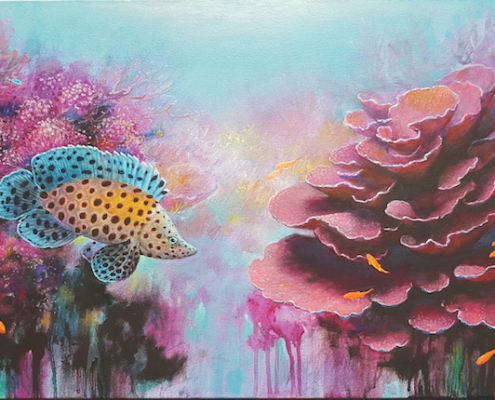 https://artedit.com.au/wp-content/uploads/2018/07/feature-4.jpg
900
1675
Rose Leake
/wp-content/uploads/2018/05/Art-Edit-Magazine.png
Rose Leake
2018-07-20 05:13:56
2018-07-20 05:13:56
Artist Profile: Eugene Rubuls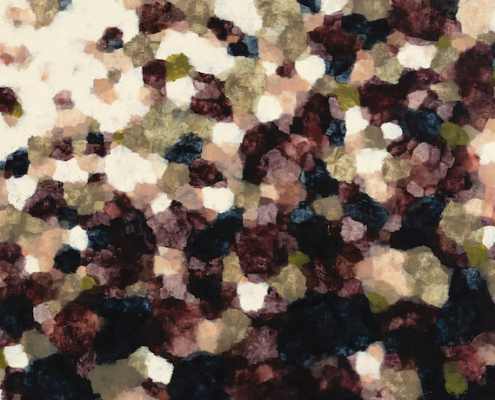 https://artedit.com.au/wp-content/uploads/2018/07/feature-2.jpg
919
1600
Rose Leake
/wp-content/uploads/2018/05/Art-Edit-Magazine.png
Rose Leake
2018-07-20 04:46:21
2018-07-20 04:46:21
Artist Profile: Hannah Fox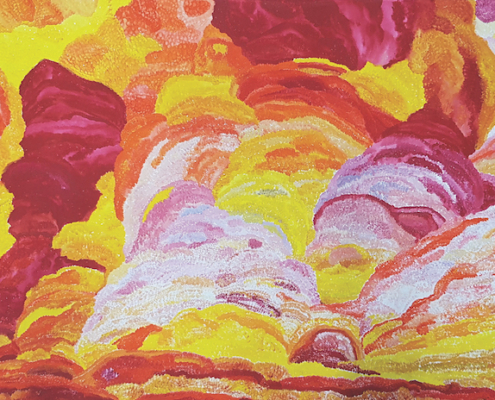 https://artedit.com.au/wp-content/uploads/2018/07/feature-1.jpg
928
1600
Rose Leake
/wp-content/uploads/2018/05/Art-Edit-Magazine.png
Rose Leake
2018-07-20 04:29:55
2018-07-20 04:29:55
Artist Profile: Amanda Gabori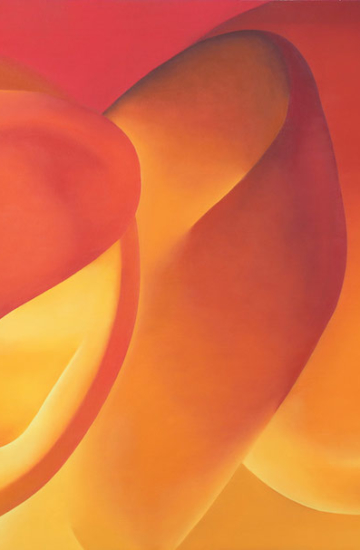 https://artedit.com.au/wp-content/uploads/2018/07/Kate-Bender-Into-His-Fiery-Heart-2.jpg
607
1000
Kate
/wp-content/uploads/2018/05/Art-Edit-Magazine.png
Kate
2018-07-24 03:41:35
2018-07-25 01:10:51
Into His Fiery Heart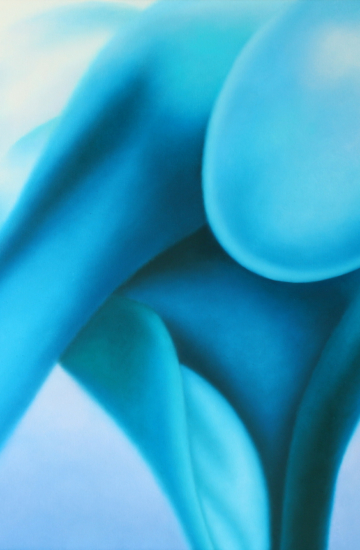 https://artedit.com.au/wp-content/uploads/2018/07/Kate-Bender-Only-the-Wind-Sings.jpg
2988
4370
Kate
/wp-content/uploads/2018/05/Art-Edit-Magazine.png
Kate
2018-07-24 03:36:15
2018-07-24 03:39:23
Only the Wind Sings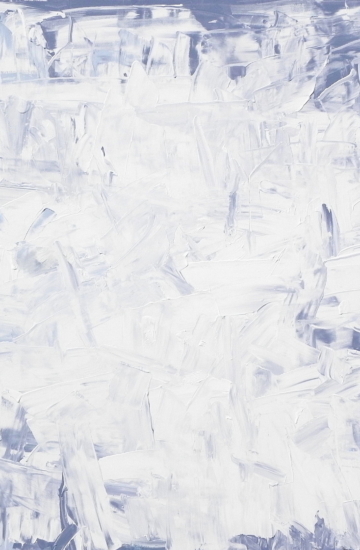 https://artedit.com.au/wp-content/uploads/2018/07/Sky_0735_60x54_OilOnCanvas.jpg
1660
1503
Liz
/wp-content/uploads/2018/05/Art-Edit-Magazine.png
Liz
2018-08-09 14:27:34
2018-08-09 14:27:34
Sky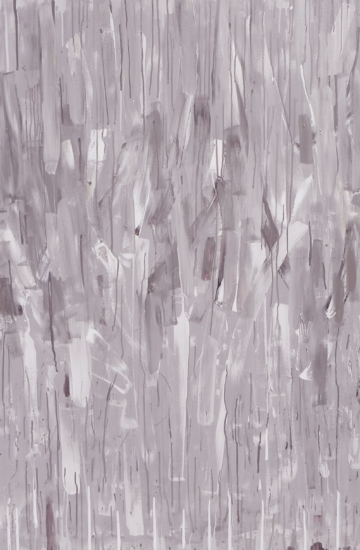 https://artedit.com.au/wp-content/uploads/2018/07/Autumn_60inx54in_OilOnCanvas_0816.jpg
2431
2165
Liz
/wp-content/uploads/2018/05/Art-Edit-Magazine.png
Liz
2018-07-28 15:17:44
2018-08-09 14:29:44
Autumn