Margie Delahunty Spencer: Conversations in the Ether
Margie Delahunty Spencer translates her subjects into dreamlike interactions to celebrate the joys of the everyday. Zeyneb Mohammed writes.
Margie Delahunty Spencer starts every day the same way, with a nudie swim followed by a wander down to her veggie patch. Margie's art is a reflection of her immediate surroundings, taking her cues from her body, relationships, memories and the space she inhabits. Constantly chatting to herself in her studio, she uses her mind to connect her thoughts and ideas and relay them onto the canvas as they come. The result is a canvas filled with curious objects, people and markings that are at once familiar and dreamlike. 
Margie's love for art stems from her early childhood, as she reminisces about the times she created and painted in every corner of her house on her parent's farm, from a cubby house in the hay shed to painting a trompe l'oeil on the garden wall. She explains, "my parents indulged my creative pursuits…or perhaps more realistically they were too busy with my other siblings, being one of seven children." As she was encouraged to express her creativity, she learnt to find inspiration from everyone and everything around her.
During her time studying an arts degree at Ballarat College of Advanced Education, now known as Federation University, Margie met the love of her life, her husband. "This was the 80s and there was a surge of visual art influences that permeated the old buildings, and left an indelible mark on all those who taught and were taught by the university's fantastic lecturers," she says. 
"Lots of my classmates are still practicing locally today and the city continues to support a strong, diverse artistic community, a vibrant creative centre." Later, she continued her studies, completing a Bachelor of Fine Arts and a postgraduate degree majoring in painting and drawing.
Today, Margie's process involves 80 percent contemplation and 20 percent creation, enjoying every moment of the process, experimenting with a plethora of materials like acrylics, oil paints, oil sticks, charcoal and conte sticks. With five or six pieces being worked on at any one time, her studio is constantly vibrant with ideas and conversations. "I'm interested in colour and shape, interested in the gesture rather than the form. I am constantly trying to find ways to combine both elements to convey my ideas." she says. "My works present shapes and images that anthropomorphise, floating randomly across the canvas, occasionally anchoring to each other and the perimeters of the frame."
When Covid-19 struck last year, she opted to use it as a form of inspiration, as it provided an opportunity to view the world with a more introspective lens. Her family became her main source of inspiration. "My home life, my menopausal body and my relationship with my husband and four children have featured in my two recent shows."
Margie is currently represented by three galleries and has participated in more than 20 group shows and 14 solos nationally and internationally.
Featured image: artist Margie Delahunty Spencer. Courtesy: the artist.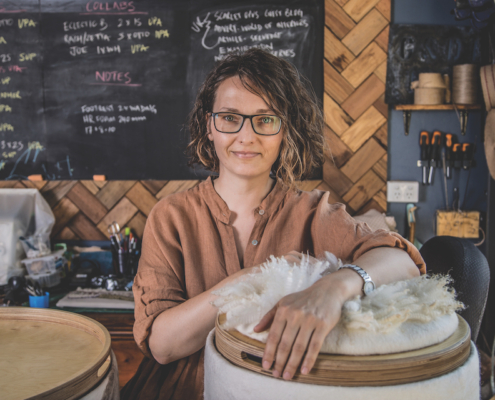 https://artedit.com.au/wp-content/uploads/2021/05/1-Portrait-Of-Zetta-Kanta-courtesy-theacima-1.jpg
640
800
Maddy Matheson
https://artedit.com.au/wp-content/uploads/2021/09/AE29-web-logo-copy.jpg
Maddy Matheson
2021-05-27 17:35:50
2021-05-31 10:16:30
Artist Profile: Zetta Kanta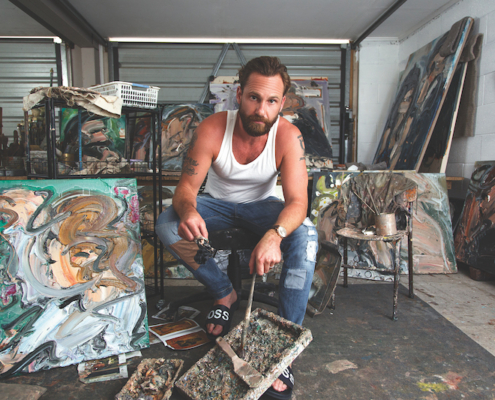 https://artedit.com.au/wp-content/uploads/2021/05/Toby-File-32.jpg
533
800
Maddy Matheson
https://artedit.com.au/wp-content/uploads/2021/09/AE29-web-logo-copy.jpg
Maddy Matheson
2021-05-27 17:22:47
2021-05-31 10:16:34
Artist Profile: Toby Raine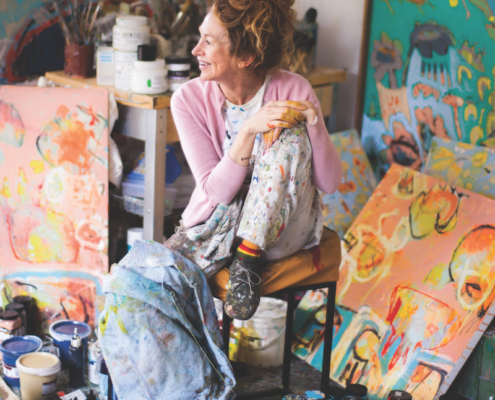 https://artedit.com.au/wp-content/uploads/2021/05/MargaretSpencer_portraits-15.jpg
907
800
Maddy Matheson
https://artedit.com.au/wp-content/uploads/2021/09/AE29-web-logo-copy.jpg
Maddy Matheson
2021-05-27 16:46:42
2021-05-31 10:16:40
Artist Profile: Margie Delahunty Spencer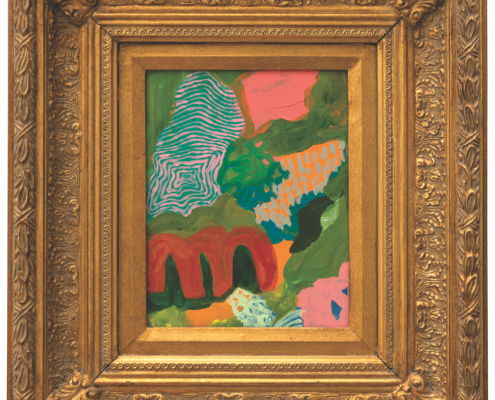 https://artedit.com.au/wp-content/uploads/2021/05/004_Leonie-Ngahuia-Mansbridge-22-The-Sound-Of-The-Bell-Birds22-Synthetic-Polymer-om-Board-Antique-Frame-40x40-�1800.00-Courtesy-of-the-Artist_2021.jpg
888
800
Maddy Matheson
https://artedit.com.au/wp-content/uploads/2021/09/AE29-web-logo-copy.jpg
Maddy Matheson
2021-05-26 15:39:33
2021-05-31 10:16:43
Artist Profile: Leonie Ngahuia Mansbridge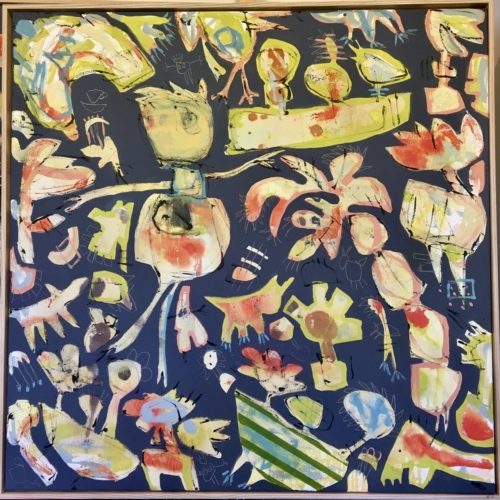 https://artedit.com.au/wp-content/uploads/2021/06/IMG_7779-01ca92b2.jpg
1466
1470
https://artedit.com.au/wp-content/uploads/2021/09/AE29-web-logo-copy.jpg
2021-06-23 14:25:34
2021-07-22 15:04:53
JACKS COMING HOME, painting by Margie Delahunty Spencer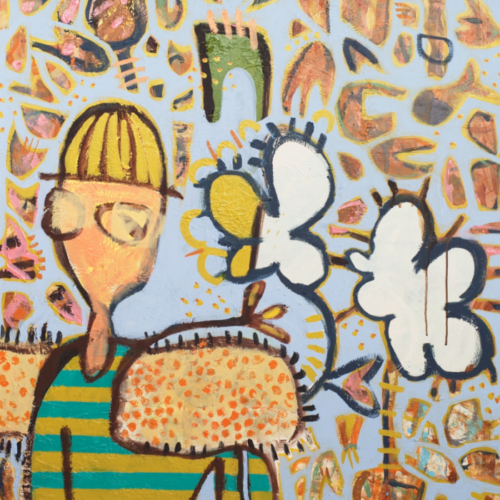 https://artedit.com.au/wp-content/uploads/2021/06/beachboy.jpeg
1044
700
https://artedit.com.au/wp-content/uploads/2021/09/AE29-web-logo-copy.jpg
2021-06-23 13:32:56
2021-06-23 13:32:58
Beach Boy, painting by Margie Delahunty Spencer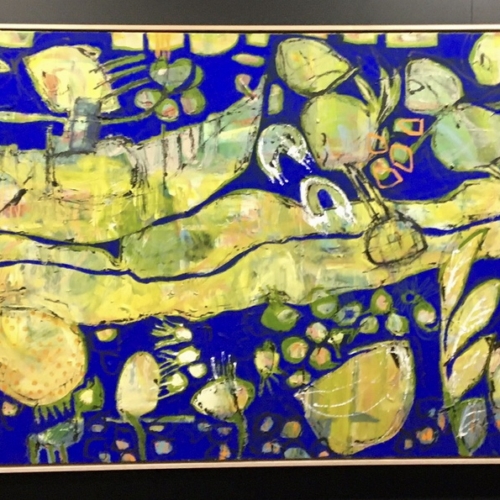 https://artedit.com.au/wp-content/uploads/2021/06/IMG_7778-b4895868.jpg
595
1093
https://artedit.com.au/wp-content/uploads/2021/09/AE29-web-logo-copy.jpg
2021-06-23 14:09:12
2021-07-22 15:05:08
LEAVING HOME, painting by Margie Delahunty Spencer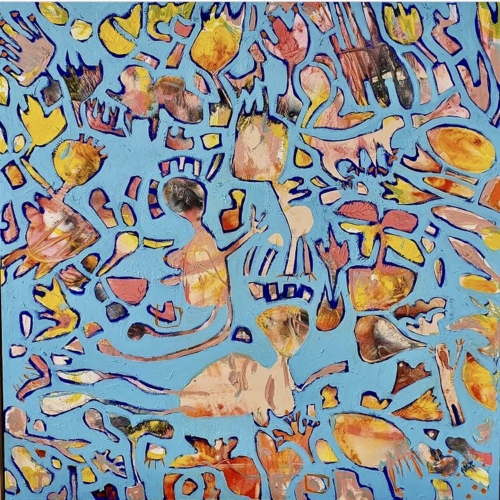 https://artedit.com.au/wp-content/uploads/2021/06/IMG_5914-a188525b.jpg
768
750
https://artedit.com.au/wp-content/uploads/2021/09/AE29-web-logo-copy.jpg
2021-06-23 14:16:30
2021-07-22 15:05:00
PINK BITS (number 2), painting by Margie Delahunty Spencer