Artist Profile: Joe Scoppa
SHAPED BY TRIALS AND TRIBULATIONS, JOE SCOPPA HAS LEARNT THAT THE HUMBLING JOURNEY TOWARDS CREATING AN ARTWORK IS MUCH MORE VALUABLE THAN THE FINISHED DESIGN. EMMA PHAM WRITES.
Joe Scoppa rediscovered art with a burning passion through diversion and distraction. Following an eye surgery that went wrong, Joe lost his profession as a surgeon and turned to painting for a fresh start. His tactile application of thick, textural strokes carries a profound emotional depth, imbuing his work with themes of sadness, grief and sentiments of childhood. "My art is a reflection of the unforeseeability of life's journey and that we are all travelers in a space of great beauty and mystery, but also sometimes of great indifference," tells the artist.
Joe completed a degree at Sydney College of the Arts in 2004, where he was fortunate enough to be tutored and guided into the art world by Brisbane artist Lindy Lee. Today he can often be found working in his studio amid disorder and chaos – the ideal "escape from the precision and exactitude of surgery." Dozens of glossy magazines and newspaper are stacked in the corner, which he uses as templates for his paintings by drawing over them with black felt tip pens. He approaches his work with an open mind, allowing himself to creatively explore each idea as they manifest in his head. "Incredible images then just occur – a leg becomes a tree trunk, a face becomes an apple or a fruit bowl, a shadow becomes a ghostly image." His is a practice that accepts destruction as a means for a blank slate, resulting in a finished product that has evolved from many numerous paintings.
Creativity strikes him best in the day's early hours. The tranquil silence and subtle changes in light have a creative and calming effect on him, sparking grand ideas in his mind. Through his work, he aims to better understand himself and to share that personal journey with others. Recently, he has been working on a portrait of Michael Hutchence, whose photo he came across in a magazine, enrapturing him with its strong emotive presence. The exercise has so far proven gratifying, teaching much about himself and the power of images.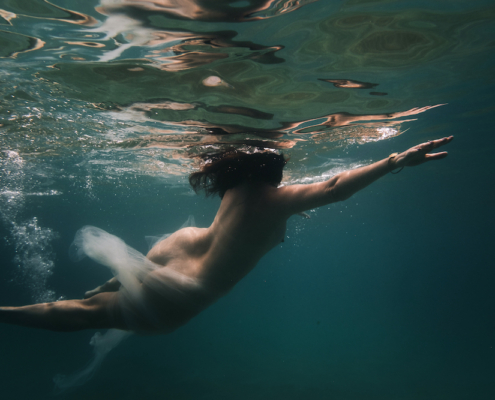 https://artedit.com.au/wp-content/uploads/2020/08/On-of-Your-French-Girls-little-green-eyes.jpg
667
1000
YasminePaulaMasi
https://artedit.com.au/wp-content/uploads/2020/06/Art-Edit-logo-2020_hart-red-wider-845x684.png
YasminePaulaMasi
2020-08-05 12:34:54
2020-08-05 12:36:45
Showcase: Little Green Eyes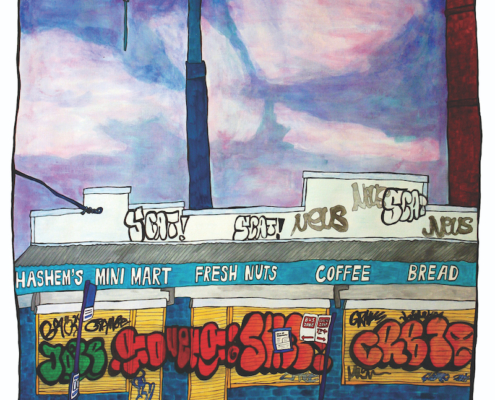 https://artedit.com.au/wp-content/uploads/2020/08/FrankieNankivell_Artwork2_ShuttersDown-1.jpg
1114
800
Rose Leake
https://artedit.com.au/wp-content/uploads/2020/06/Art-Edit-logo-2020_hart-red-wider-845x684.png
Rose Leake
2020-08-03 12:31:47
2020-08-03 12:31:47
Showcase: Frankie Nankivell
https://artedit.com.au/wp-content/uploads/2020/07/3.-A-Soul-Amongst-the-Crowd-1.jpg
1506
1500
Rose Leake
https://artedit.com.au/wp-content/uploads/2020/06/Art-Edit-logo-2020_hart-red-wider-845x684.png
Rose Leake
2020-07-17 11:49:41
2020-07-20 11:44:09
Q + A: Mira Nurdianti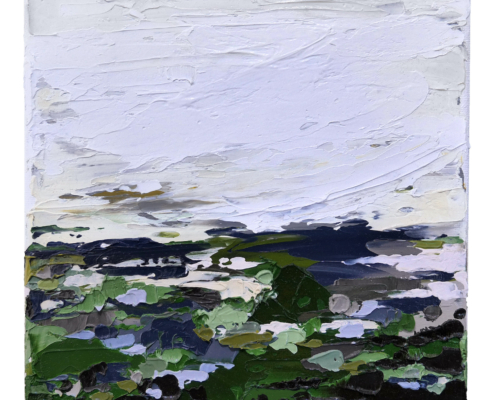 https://artedit.com.au/wp-content/uploads/2020/07/Heather-Froome-Green-Apples-and-Hay-Oil-on-Canvas-20x20-�340.jpg
1470
1500
Rose Leake
https://artedit.com.au/wp-content/uploads/2020/06/Art-Edit-logo-2020_hart-red-wider-845x684.png
Rose Leake
2020-07-17 11:37:10
2020-07-17 11:37:10
Showcase: Heather Froome