Artist Profile: Catherine Cassidy
NOT BUYING INTO TRADITIONAL TECHNIQUE AND ART-WORLD JARGON, ARTIST CATHERINE CASSIDY APPREHENSIVELY CALLS HERSELF A LANDSCAPE PAINTER. ROSE OF SHARON LEAKE WRITES.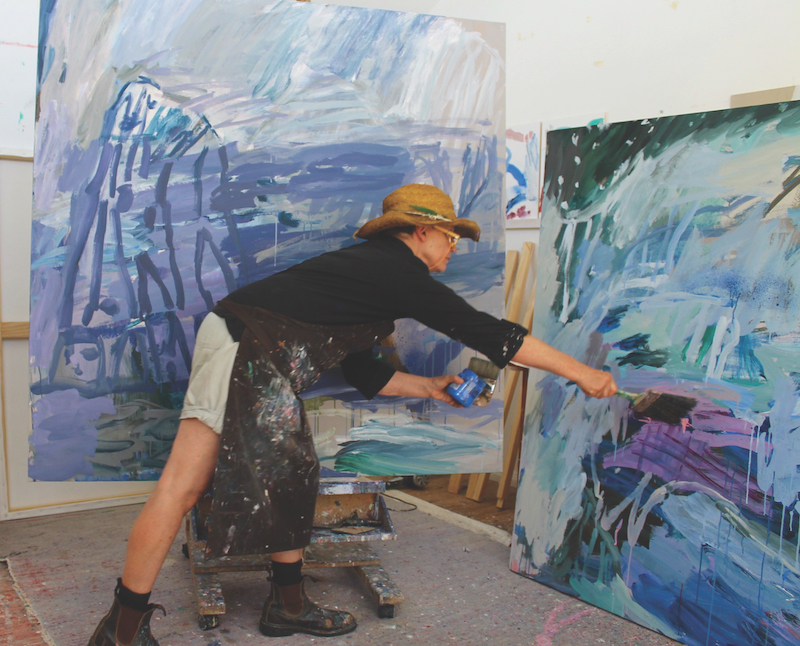 Artist Catherine Cassidy 
Railing against instruction, painter and self-professed autodidact Catherine Cassidy is an inventor of landscapes. "I think the painting of images is all about, and always has been about, communication," she says.
Catherine has spent much of her artistic career researching how we describe and translate landscapes, completing her MFA in Painting at the National Art School, Sydney in 2010 with a body of work and thesis. This work proved Catherine's desire to re-invent the landscape in sprit, rather than description, an idea which held up in theory and practice. "I guess I'm more of an inventor of the landscape," she says. "I don't record it or describe it but I translate it in a way I hope will make for an emotional connection with the viewer."
Catherine's painting practice can only be described as a process of unearthing. Thinking about human response and connection, she forms an image in her head based on memory and emotion, allowing colour, form and composition to direct the scene.
This potential for endless possibility is as much directed by her imagination as it is by her materials. "Synthetic polymers give me total and absolute freedom to ignore my materials, they'll do whatever I want and fast!" Above all, Catherine wants her work to be void of effort, void of traditional Western painting technical jargon and, to some extent, void of her own interference. "I think of the recent words of Georg Baselitz," she said, "'It's up to the artist to reject everything. That's your job.'"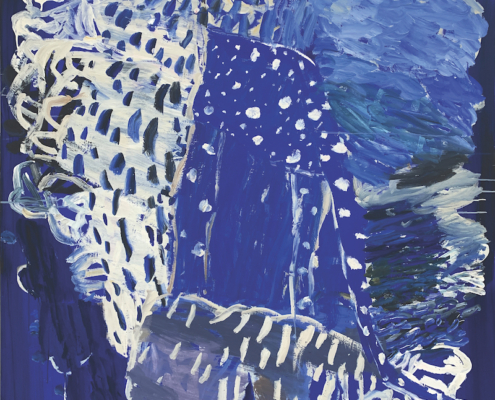 https://artedit.com.au/wp-content/uploads/2020/03/4.-Cassidy_Catherine_RainAtSea_152x152.jpg
800
800
Rose Leake
https://artedit.com.au/wp-content/uploads/2020/06/Art-Edit-logo-2020_hart-red-wider-845x684.png
Rose Leake
2020-03-19 12:01:36
2020-03-19 12:01:36
Artist Profile: Catherine Cassidy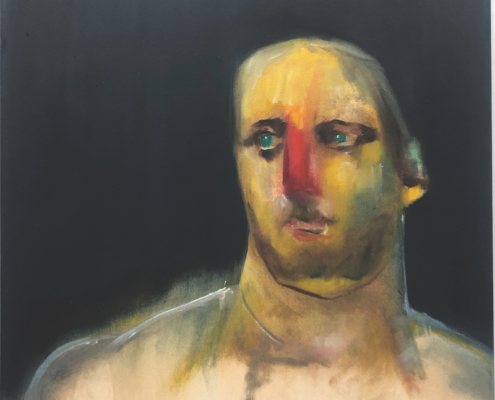 https://artedit.com.au/wp-content/uploads/2020/03/Lisa-Kotoulas-The-Groom45x50cm-�1800-copy.jpg
883
800
Rose Leake
https://artedit.com.au/wp-content/uploads/2020/06/Art-Edit-logo-2020_hart-red-wider-845x684.png
Rose Leake
2020-03-19 11:55:14
2020-03-19 11:55:14
Artist Profile: Lisa Kotoulas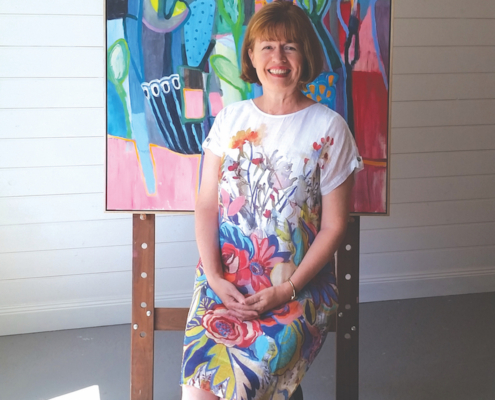 https://artedit.com.au/wp-content/uploads/2020/03/Lizabeth-Souness-Photo-1-copy.jpg
1200
1200
Emma Pham
https://artedit.com.au/wp-content/uploads/2020/06/Art-Edit-logo-2020_hart-red-wider-845x684.png
Emma Pham
2020-03-19 10:40:45
2020-03-19 10:40:45
Artist Profile: Lizabeth Souness
https://artedit.com.au/wp-content/uploads/2020/03/Danette-Landry-101-copy.jpg
800
798
Emma Pham
https://artedit.com.au/wp-content/uploads/2020/06/Art-Edit-logo-2020_hart-red-wider-845x684.png
Emma Pham
2020-03-19 10:40:30
2020-03-19 10:40:30
Artist Profile: Danette Landry