Best of Monochrome: Jennifer Parlanti
Art Edit presents artists using monochromatic colour palettes. Erin Irwin writes.
"I have always struggled with working in colour, I found it messy, chaotic and noisy," states Melbourne-based artist Jennifer Parlanti, "whereas a monochromatic palette allows you to see pure expression." 
Using the traditional medium of sumi ink to create innovative abstract compositions, Parlanti's works are meditative and absorbing, suffused with subtle tonal fluctuations and organic texture. 
Sumi ink is a deep, silky black material that responds to changes in light and atmosphere, and must be applied with energy and accuracy. Even a moment's hesitation can ruin a piece, requiring the artist to wield it with confidence. This self-assurance is clear in Parlanti's works, borne of many years of discipline and a passion for her materials. 
The artist makes her own ink, using a traditional Suzuri (ink stone) and purified water, honouring the lengthy history of their use and her own teachings undertaken in Tokyo. Parlanti has a particular appreciation for the nebulous quality of the ink towards the edge of a brushstroke. Describing them as reminiscent of rocky ledges or age old stone, she says "they thrill me every time, and I never tire of seeing them appear." By eliminating extraneous elements such as colour, these details become the focus of a work. 
Parlanti has even expanded her practice to include digital prints that enlarge particularly captivating passages of ink, emphasising the aesthetic importance of simplicity and nuance. A monochrome palette is therefore not an absence in Parlanti's work, but its essence.
Featured image: Jennifer Parlanti, MONO NO AWARE I, 2021. Metal with archival pigment inks and floating hanger, edition of 25, 120 x 120cm. Courtesy: the artist.
Artworks for sale by Jennifer Parlanti
More Best of Monochrome features from issue #31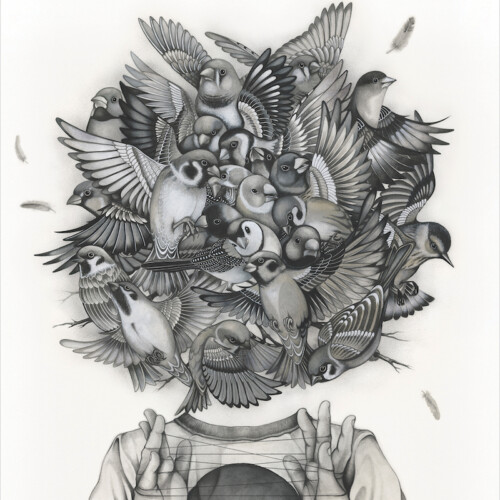 https://artedit.com.au/wp-content/uploads/2022/03/Img1_HeadCase_Series_BIRDS-sq.jpg
800
800
Juliet Manolias
https://artedit.com.au/wp-content/uploads/2022/06/AE32-web-logo-with-transparency.png
Juliet Manolias
2022-03-08 15:50:43
2022-03-08 15:50:43
Best of Monochrome: Nanami Cowdroy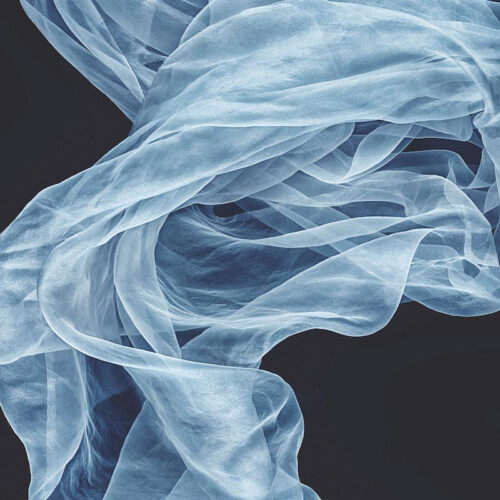 https://artedit.com.au/wp-content/uploads/2022/03/Theresa-Bellini-sq.jpg
800
800
Juliet Manolias
https://artedit.com.au/wp-content/uploads/2022/06/AE32-web-logo-with-transparency.png
Juliet Manolias
2022-03-08 15:45:45
2022-03-08 15:45:45
Best of Monochrome: Theresa Sarjeant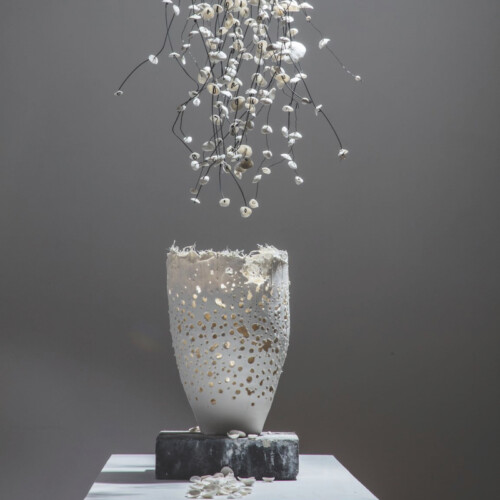 https://artedit.com.au/wp-content/uploads/2022/03/Jo-Victoria-sq.jpg
800
800
Juliet Manolias
https://artedit.com.au/wp-content/uploads/2022/06/AE32-web-logo-with-transparency.png
Juliet Manolias
2022-03-08 15:36:45
2022-03-08 15:36:45
Best of Monochrome: Jo Victoria