Virtual Studio Visit: Melody Jones
ART EDIT: Can you talk us through your process and what your art practice means to you?
MELODY: From the beginning, the process of transforming the world around me into art has struck me as magical. And over the years, that intoxicating process has seduced and challenged me, leading to parallel careers in teaching and creating.
I draw from the outside in. I photograph models in situ for example in the acrobatic studio, to create raw images, but I'm not interested in photographic realism, rather the inner emotion or mood.
I work quite deliberately, employing both traditional and experimental elements. As the works are quite large, I often stand on a ladder drawing directly with willow charcoal onto paper while observing and referring to raw images.
I am totally focused, motivated and excited by my artwork. Drawing is everything.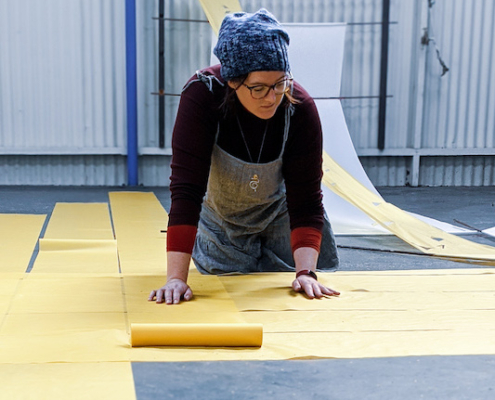 https://artedit.com.au/wp-content/uploads/2020/08/MAIN-IMAGE-copy-2.jpg
533
533
Camilla Wagstaff
https://artedit.com.au/wp-content/uploads/2022/06/AE32-web-logo-with-transparency.png
Camilla Wagstaff
2020-08-11 21:53:28
2020-08-11 21:53:28
Virtual Studio Visit: Lex Palmer Bull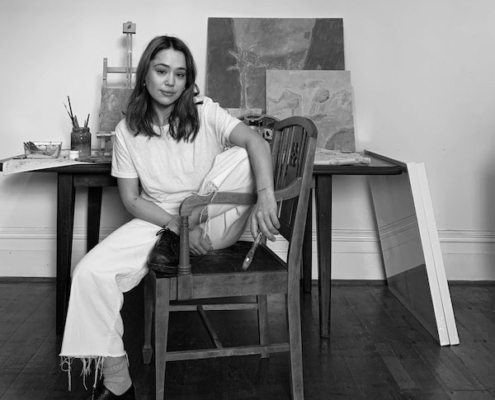 Giorgia Bel takes us inside her Newcastle studio.
https://artedit.com.au/wp-content/uploads/2020/08/IMG_9970-copy.jpeg
600
600
Camilla Wagstaff
https://artedit.com.au/wp-content/uploads/2022/06/AE32-web-logo-with-transparency.png
Camilla Wagstaff
2020-08-04 14:11:57
2020-08-04 14:11:57
Virtual Studio Visit: Giorgia Bel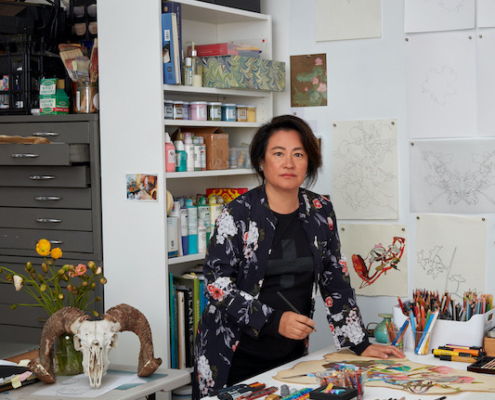 https://artedit.com.au/wp-content/uploads/2020/07/Floria-Tosca_studio_1-copy-2.jpg
533
533
Camilla Wagstaff
https://artedit.com.au/wp-content/uploads/2022/06/AE32-web-logo-with-transparency.png
Camilla Wagstaff
2020-07-22 12:08:53
2020-07-22 12:08:53
Virtual Studio Visit: Floria Tosca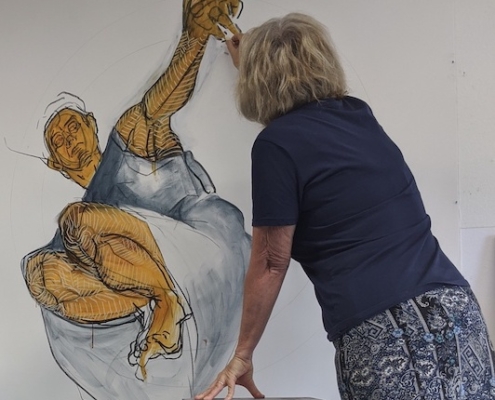 https://artedit.com.au/wp-content/uploads/2020/07/IMG_20200317_152714-copy.jpg
532
532
Camilla Wagstaff
https://artedit.com.au/wp-content/uploads/2022/06/AE32-web-logo-with-transparency.png
Camilla Wagstaff
2020-07-13 10:44:10
2020-07-13 10:47:16
Virtual Studio Visit: Melody Jones