Virtual Studio Visit: Giorgia Bel
ART EDIT: Can you tell us a bit about yourself and your practice? ​
GIORGIA: My name is Giorgia Bel, I am a self-taught artist having learnt to move slowly with a brush and canvas, working towards a more sound mind as I struggled with chronic health issues for about 5 years. I had developed a lot of anxiety and fear while unwell and used painting to come back into a better state of mind. Painting quickly became a great love of my life, and I suppose quite beautifully, was a part of my healing journey. 7 years on its now something I do for hours every day.
My art studio was linked with a dance studio here in Newcastle, NSW. When lockdown happened and the studio was unable to be used, I gathered all that I could from the space and took it home. Fortunately, I live in a very grand old heritage terrace looking over the ocean and Newcastle's King Edward Park with 3 friends and my dog.
It was actually quite stimulating working from home for this season. I've loved it, although the flick of paint here and there, or the sense I'm taking up too much of one of our living spaces has been a slight hinderance. It's been overwhelming how many opportunities have come my way considering the world at this time in history. I'm so incredibly thrilled and grateful.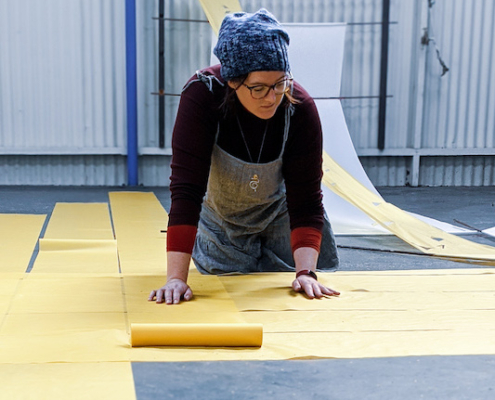 https://artedit.com.au/wp-content/uploads/2020/08/MAIN-IMAGE-copy-2.jpg
533
533
Camilla Wagstaff
https://artedit.com.au/wp-content/uploads/2022/06/AE32-web-logo-with-transparency.png
Camilla Wagstaff
2020-08-11 21:53:28
2020-08-11 21:53:28
Virtual Studio Visit: Lex Palmer Bull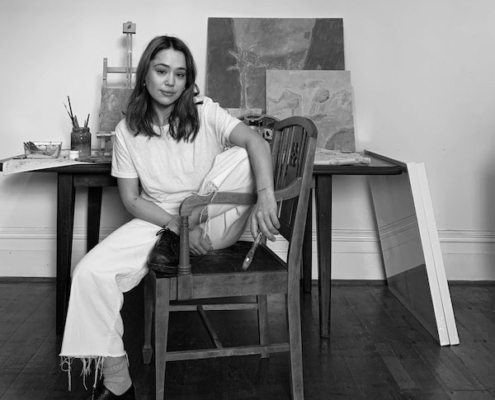 Giorgia Bel takes us inside her Newcastle studio.
https://artedit.com.au/wp-content/uploads/2020/08/IMG_9970-copy.jpeg
600
600
Camilla Wagstaff
https://artedit.com.au/wp-content/uploads/2022/06/AE32-web-logo-with-transparency.png
Camilla Wagstaff
2020-08-04 14:11:57
2020-08-04 14:11:57
Virtual Studio Visit: Giorgia Bel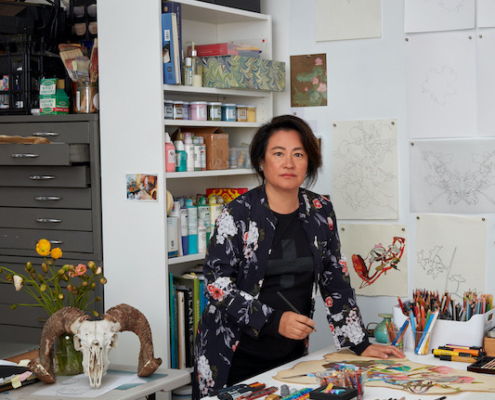 https://artedit.com.au/wp-content/uploads/2020/07/Floria-Tosca_studio_1-copy-2.jpg
533
533
Camilla Wagstaff
https://artedit.com.au/wp-content/uploads/2022/06/AE32-web-logo-with-transparency.png
Camilla Wagstaff
2020-07-22 12:08:53
2020-07-22 12:08:53
Virtual Studio Visit: Floria Tosca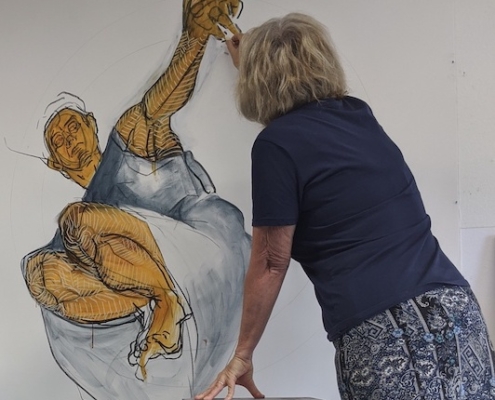 https://artedit.com.au/wp-content/uploads/2020/07/IMG_20200317_152714-copy.jpg
532
532
Camilla Wagstaff
https://artedit.com.au/wp-content/uploads/2022/06/AE32-web-logo-with-transparency.png
Camilla Wagstaff
2020-07-13 10:44:10
2020-07-13 10:47:16
Virtual Studio Visit: Melody Jones