Virtual Studio Visit: Floria Tosca
ART EDIT: How have recent times impacted your practice?
FLORIA: I was fortunate to be able to work in the studio throughout the lockdown. My partner was unable to work so we swapped roles and he was primary carer for our children and for the first time since becoming a mother, I was able to work every day. It was incredible.
I found our human plight, as it affected the entire globe in a way nothing else has ever done, extraordinary, and it stimulated my practice. I thought about my work and its relevance or utter irrelevance, about our relationship with animals and how that was what instigated this whole pandemic, about bats and snakes and medicine. I felt that the animals were 'bearing witness' to our plight.
There is a deep beauty in not averting the gaze.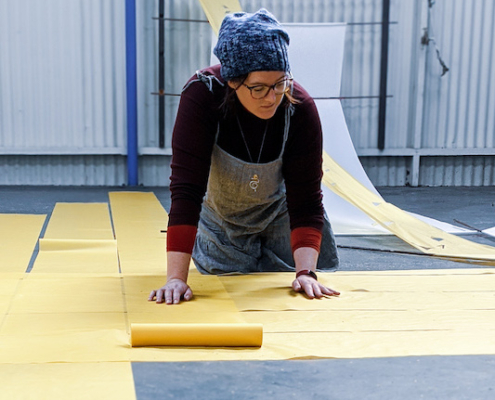 https://artedit.com.au/wp-content/uploads/2020/08/MAIN-IMAGE-copy-2.jpg
533
533
Camilla Wagstaff
https://artedit.com.au/wp-content/uploads/2022/06/AE32-web-logo-with-transparency.png
Camilla Wagstaff
2020-08-11 21:53:28
2020-08-11 21:53:28
Virtual Studio Visit: Lex Palmer Bull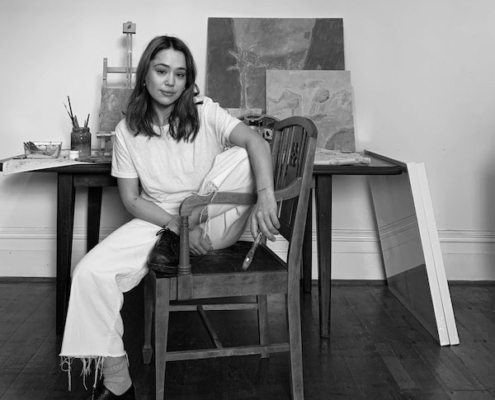 Giorgia Bel takes us inside her Newcastle studio.
https://artedit.com.au/wp-content/uploads/2020/08/IMG_9970-copy.jpeg
600
600
Camilla Wagstaff
https://artedit.com.au/wp-content/uploads/2022/06/AE32-web-logo-with-transparency.png
Camilla Wagstaff
2020-08-04 14:11:57
2020-08-04 14:11:57
Virtual Studio Visit: Giorgia Bel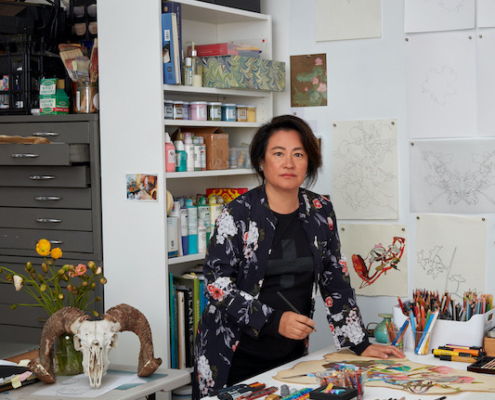 https://artedit.com.au/wp-content/uploads/2020/07/Floria-Tosca_studio_1-copy-2.jpg
533
533
Camilla Wagstaff
https://artedit.com.au/wp-content/uploads/2022/06/AE32-web-logo-with-transparency.png
Camilla Wagstaff
2020-07-22 12:08:53
2020-07-22 12:08:53
Virtual Studio Visit: Floria Tosca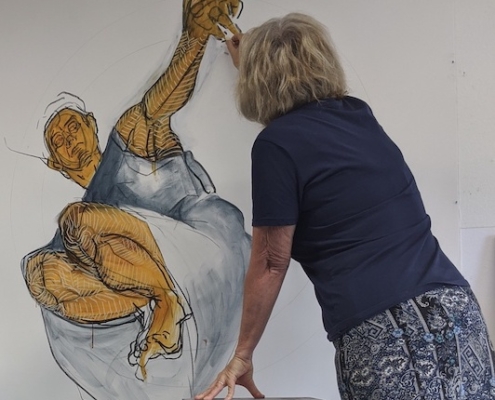 https://artedit.com.au/wp-content/uploads/2020/07/IMG_20200317_152714-copy.jpg
532
532
Camilla Wagstaff
https://artedit.com.au/wp-content/uploads/2022/06/AE32-web-logo-with-transparency.png
Camilla Wagstaff
2020-07-13 10:44:10
2020-07-13 10:47:16
Virtual Studio Visit: Melody Jones