Virtual Studio Visit: Claire Devine
ART EDIT: How have the past few months shaped your art practice?
CLAIRE: Isolation was a positive time for us. We converted the room formerly known as the dining room to a full-time studio and art-print-dispatch area. We had had a rough year with my husband's ill health and a very premature baby, so it was a slower pace – enjoying family life. I think the joy we found together really elevated my work to a new level. My studio has easels made from old farm fencing by a family friend, fresh flowers for inspiration and floor to ceiling windows for natural light. I have a view of our untamed backyard – wildly overgrown – which I love.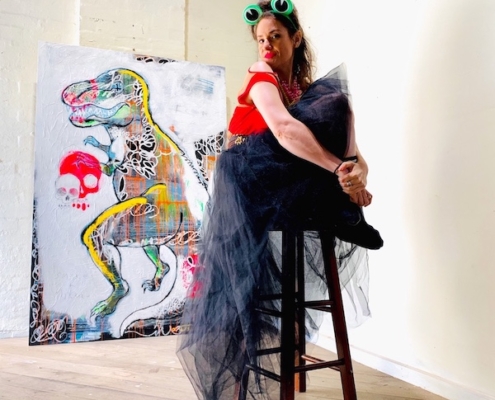 Art Edit is given a Virtual Studio Visit by Nadia Düsselberg.
https://artedit.com.au/wp-content/uploads/2020/07/9B0BBFCB-2502-4AB1-8498-AD27EBEEC901-copy-1.jpg
583
600
Camilla Wagstaff
https://artedit.com.au/wp-content/uploads/2020/06/Art-Edit-logo-2020_hart-red-wider-845x684.png
Camilla Wagstaff
2020-07-01 10:38:25
2020-07-01 10:41:57
Virtual Studio Visit: Nadia Düsselberg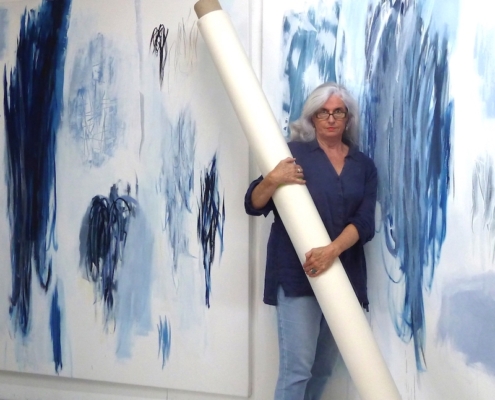 https://artedit.com.au/wp-content/uploads/2020/06/wendy-stokes-in-the-studio-may-2020-copy.jpg
800
800
Camilla Wagstaff
https://artedit.com.au/wp-content/uploads/2020/06/Art-Edit-logo-2020_hart-red-wider-845x684.png
Camilla Wagstaff
2020-06-23 22:52:55
2020-06-24 09:47:22
Virtual Studio Visit: Wendy Stokes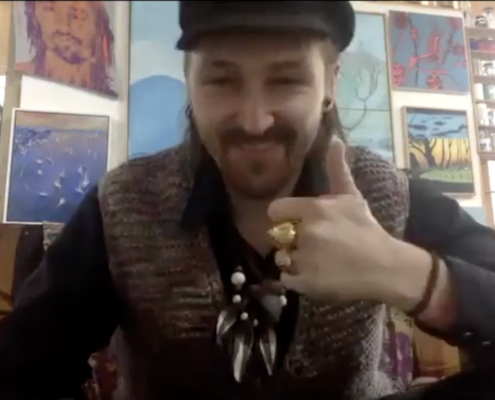 https://artedit.com.au/wp-content/uploads/2020/06/Screen-Shot-2020-06-11-at-4.01.59-pm.png
1200
2132
Rose Leake
https://artedit.com.au/wp-content/uploads/2020/06/Art-Edit-logo-2020_hart-red-wider-845x684.png
Rose Leake
2020-06-11 16:05:19
2020-06-15 13:52:47
In The Studio With: Neil Tomkins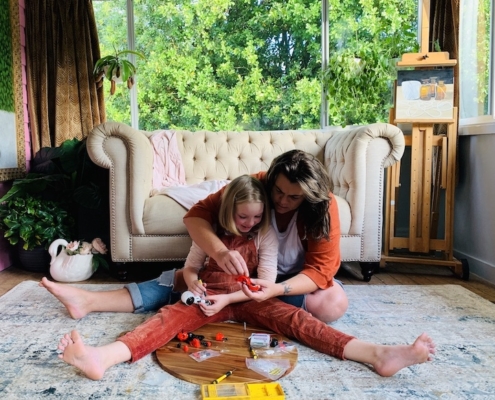 https://artedit.com.au/wp-content/uploads/2020/06/DCC192E5-20C1-450C-AF83-B7A48F30C33D.jpeg
582
800
Rose Leake
https://artedit.com.au/wp-content/uploads/2020/06/Art-Edit-logo-2020_hart-red-wider-845x684.png
Rose Leake
2020-06-09 10:51:11
2020-06-09 10:51:11
Virtual Studio Visit: Hollie McKenzie