Studio Visit: Melanie Valentine
The Art Edit team takes a look inside the studio.
Driven by a pursuit of active stillness – the point at which doing and being converge – painter and ceramicist Melanie Valentine's work seeks to draw our attention to the moment the ordinary inspires us to take a second look. She works on Bundjalung Country, Arakwal.
"My home studio is located in the Northern Rivers of NSW but the real magic happens when I paint outdoors. I love working en plein air because it forces a sense of urgency upon me that adds a real dynamism to my work."
Featured image above: artist Melanie Valentine. Photo: Monica Buscarino. Courtesy: the artist.
Featured image below: Melanie Valentine, Arid night garden. Gouache and mixed media on watercolour paper, 29.5 x 21cm. Courtesy: the artist.
Artworks for sale by Melanie Valentine
More Studio Visits from issue #29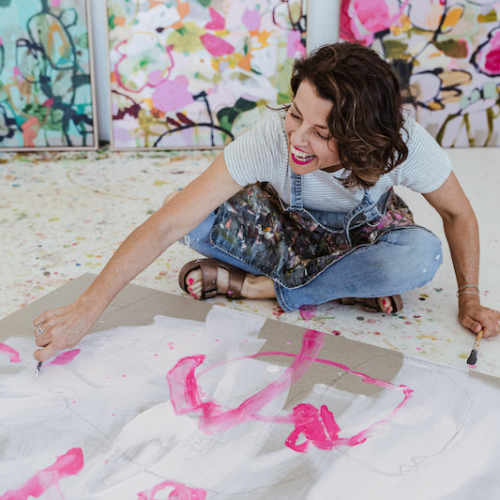 https://artedit.com.au/wp-content/uploads/2021/09/Kate_Owen_Studio-shot-2-1.jpg
533
800
Maddy Matheson
https://artedit.com.au/wp-content/uploads/2021/09/AE29-web-logo-copy.jpg
Maddy Matheson
2021-09-03 20:09:13
2021-09-06 08:46:41
Studio Visit: Kate Owen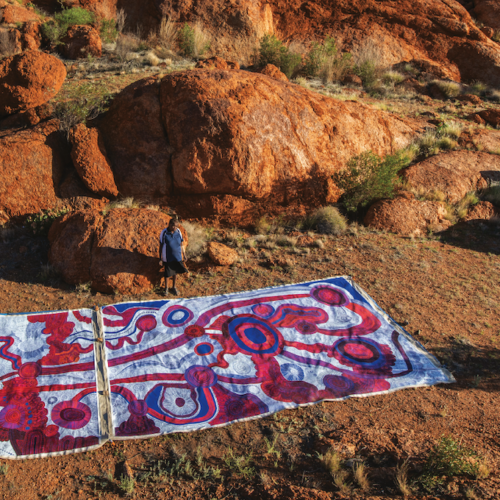 https://artedit.com.au/wp-content/uploads/2021/09/Screen-Shot-2021-09-03-at-7.46.37-pm.png
680
800
Maddy Matheson
https://artedit.com.au/wp-content/uploads/2021/09/AE29-web-logo-copy.jpg
Maddy Matheson
2021-09-03 19:53:49
2021-09-06 08:47:42
Studio Visit: Betty Kuntiwa Pumani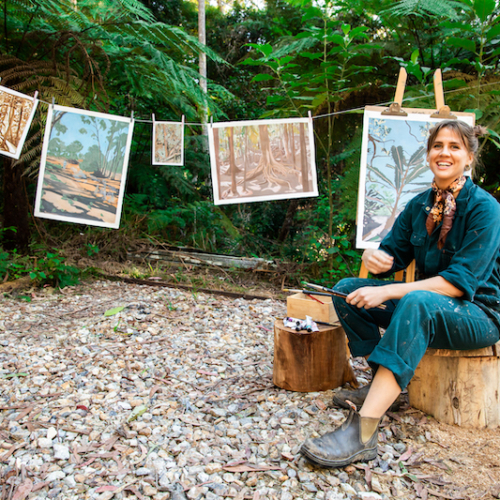 https://artedit.com.au/wp-content/uploads/2021/09/final-2.jpg
533
800
Maddy Matheson
https://artedit.com.au/wp-content/uploads/2021/09/AE29-web-logo-copy.jpg
Maddy Matheson
2021-09-03 19:42:45
2021-09-06 08:48:28
Studio Visit: Melanie Valentine