Special Feature: Fuelled for Change
With the doors of its new gallery now open, CLIMARTE – the not-for-profit organisation harnessing the power of the arts to fight climate change – is forging ahead with new vigour. Rose of Sharon Leake writes.
In 2010 three people sat at a Melbourne café discussing their concern over the climate crisis. They walked away from that table with a partially fledged idea to create an organisation that would fight the climate crisis using the power of art. More than a decade later, that idea has become so much more than a passionately held hope. CLIMARTE, founded by former commercial gallery director Guy Abrahams, arts-focussed activist and writer Deborah Hart and public policy expert and author Fiona Armstrong, has today seen through countless commissions, activations and projects aimed at disseminating information about climate change and climate politics. "Our aim is to create a strong arts voice to join with other concerned citizens in calling for immediate, effective action to be taken to restore a safe climate," Abrahams said back in 2010. Now, having just opened the doors to its first bricks and mortar art gallery in Melbourne, CLIMARTE is fuelling up with new vigour. 
"The climate crisis is very much a cultural crisis," says Hart, "associated with an economy which doesn't value things that are vital to humanity and the natural world." For Hart, now chair of CLIMARTE, her previous position at the National Gallery of Victoria (NGV) within its Business Council was really what propelled her into action in this space. 
"It goes back to being at the NGV and working with companies that have arguably done the most to prevent any climate policies being adopted in Australia," she says. "I was watching our public institutions become weaponised publicity departments for companies massively profiting from the extractive fossil fuel economy. It really got to a point where it was so conflicting for me – I loved my job and knew the power of the arts but seeing this power being used against the community and the best interests of all of us, I had to accept I was part of the problem. The arts are reliant on these sorts of companies for their survival in Australia and that's not by accident."
The early promise of CLIMARTE to harness the power of the arts to communicate the climate emergency has been met. Throughout the organisation's 11-year history its founders and members have worked with dozens of galleries, civil society groups and hundreds of artists across the country.
CLIMARTE's Poster Project, which saw commissioned artists create posters which were plastered around Melbourne, drew public attention in 2016 when artists Gabrielle de Vieti and Will Foster created a striking image of an older women smoking as a metaphor for the pollution pouring out of Hazelwood's coal power station.
The campaign provoked the ire of conservative think tank, the Institute of Public Affairs, which criticised the City of Melbourne for sponsoring such a radical project. Treated like rock posters splashed around the city, these simple yet effective community activation posters have featured commissions by artists Eugenia Lim, Sam Wallman, Amy Spiers, Clare McCracken, Julia Ciccarone, Jen Rae, Peter Waples-Crowe, Kelly Doley, Salote Tawale and Dean Cross, among others.  "The arts can not only show but indeed they can make us feel the very problems that we are facing," explains Abrahams. "They can inspire us to acknowledge that we are part of nature and not separate from it."
Other ventures by the organisation include the ART+CLIMATE=CHANGE festivals which ran biennially between 2015 and 2019 produced for CLIMARTE by Bronwyn Johnson, then executive director of CLIMARTE and former CEO and artistic director of the Melbourne Art Fair and MAF Foundation. Operating separately, yet with a common aim to CLIMARTE is ClimActs, a non-profit, voluntary-run performance collective also founded by Deborah Hart along with Liz Conor in 2013. ClimActs sees Climate Guardians, individuals dressed as angels, occupy threatened sites. Sitting somewhere in between performance art and social activism, Hart sees ClimActs as the bulldozer clearing the way for organisations such as CLIMARTE to exist. "I believe artists can say things in a way that no one else can," says Jo Lane, an artist, Climate Guardian and board member of CLIMARTE. "Often artists are much more sensitive to the undercurrents of social and political issues and they express it beautifully and inventively. I feel very enriched by my involvement with CLIMARTE, which actually annoys me because we shouldn't be fighting this! I will work as hard as possible to make sure we don't have to do this next decade."
CLIMARTE's latest community activation project takes the form of a gallery space in Richmond, Melbourne. The gallery will act as an orienting space where people can have conversations about the climate emergency and express deep grief at the current situation. "There is a lot of grief out there," says Hart. "I think one of the most difficult things to realise is the failure of leadership. There are very good reasons for people to feel really deep grief at the way that their leaders have undermined all of our futures." 
The gallery will also provide opportunities for artists to sell their works. Funded in 2021 by a grant from the City of Yarra, the gallery will operate with a unique financial structure in place which sees artists paid a fee to appear in the gallery, with proceeds from artwork sales going directly to the artist. The gallery then encourages buyers to donate to CLIMARTE, helping it continue its purpose as a space for artists, activists and the public.
For its inaugural exhibition HEAR, the CLIMARTE gallery will stage works by First Nations artists celebrating Indigenous connection to Country. The show will provide a venue for First Nations artists to express their grief and concerns with the environmental impacts affecting us all. Artists presenting work include Brian Martin, Kent Morris, James Tylor, Deanne Gilson and Peter Waples-Crowe. "We'd like to elevate artist's voices in the social justice and climate emergency space," says Hart. 
"We recognise that scientists, artists and activists are all people who are quite complex thinkers, they are very good at engaging on many levels and taking information and interrogating it. We think that artists should be sitting at the tables with planners, acting as architects of the future. We want the gallery to be an organising space to achieve the future we know we can have, one based on facts, data, evidence and fairness." 
HEAR at CLIMARTE gallery, Richmond, Victoria runs until 18th December 2021.
Feature image: Climate Guardians, performance at Crib Point, Victoria at the site of a re-gasification plant proposal by AGL. Through intense community activism the project was abandoned. Photo: Julian Meehan. Courtesy: the artists and Climarte.
More features from issue #30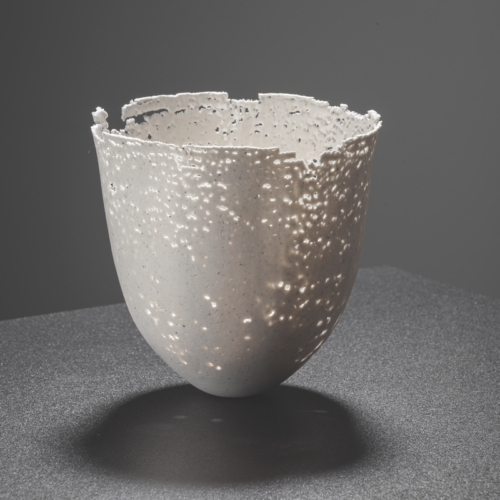 https://artedit.com.au/wp-content/uploads/2021/11/Riti-Malik-Ether-2.jpg
1199
800
Gianna Hewitt-Brown
https://artedit.com.au/wp-content/uploads/2022/06/AE32-web-logo-with-transparency.png
Gianna Hewitt-Brown
2022-03-29 16:13:22
2022-03-29 16:13:42
Showcase: Riti Malik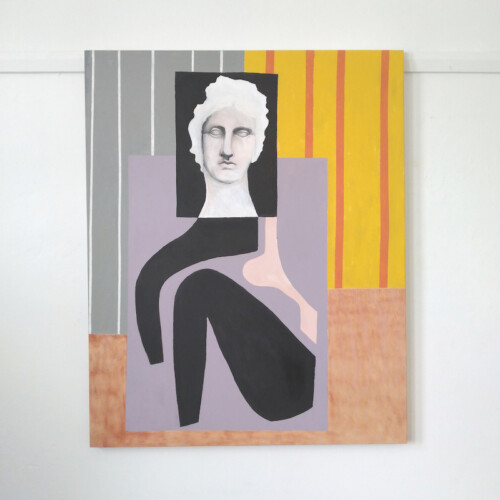 https://artedit.com.au/wp-content/uploads/2021/11/20211103_141347.jpg
800
800
Gianna Hewitt-Brown
https://artedit.com.au/wp-content/uploads/2022/06/AE32-web-logo-with-transparency.png
Gianna Hewitt-Brown
2022-03-10 14:57:02
2022-03-10 14:58:52
Showcase: Michael JQuill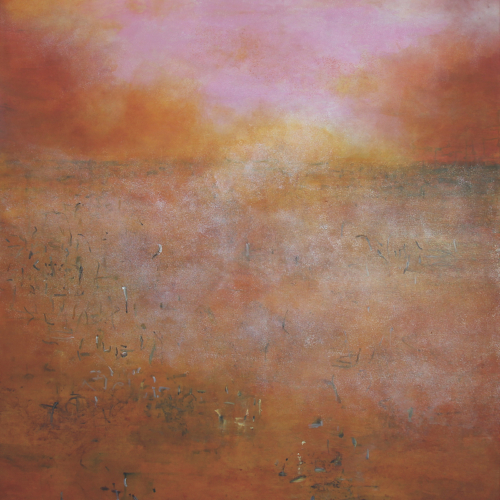 https://artedit.com.au/wp-content/uploads/2021/11/crowe-1.jpg
908
800
Gianna Hewitt-Brown
https://artedit.com.au/wp-content/uploads/2022/06/AE32-web-logo-with-transparency.png
Gianna Hewitt-Brown
2022-02-28 14:44:45
2022-02-28 15:07:29
Showcase: Carol Rowe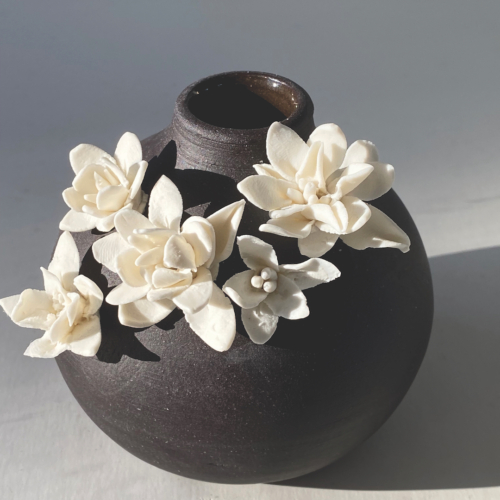 Soledad Contardo uses the transformative nature of ceramics as a metaphor for life. Her new series explores the growth of blossoms, their delicate petals rendered with confidence in clay.
https://artedit.com.au/wp-content/uploads/2022/02/Blossoms-I-sol-c.jpg
1440
1080
Maddy Matheson
https://artedit.com.au/wp-content/uploads/2022/06/AE32-web-logo-with-transparency.png
Maddy Matheson
2022-02-22 15:29:21
2022-02-22 15:29:21
In Series: Soledad Contardo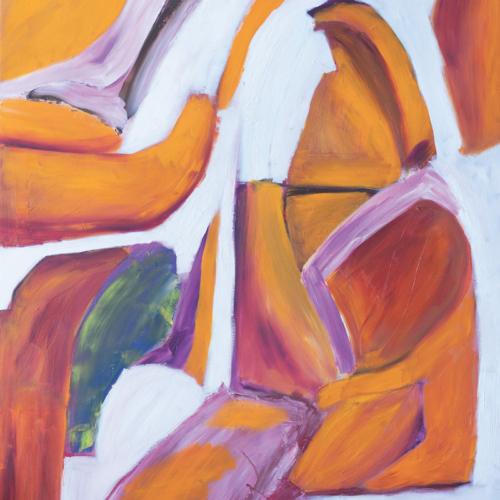 https://artedit.com.au/wp-content/uploads/2021/11/Friday-2021-Oil-on-canvas-80cm-x-70cm-1.jpg
932
800
Gianna Hewitt-Brown
https://artedit.com.au/wp-content/uploads/2022/06/AE32-web-logo-with-transparency.png
Gianna Hewitt-Brown
2022-02-15 13:57:26
2022-02-15 13:57:26
Showcase: Edward Inchbold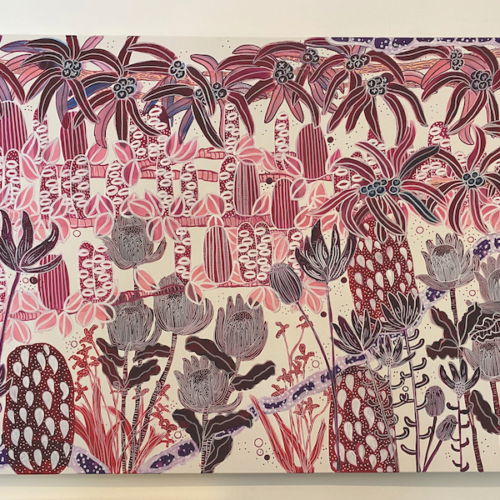 https://artedit.com.au/wp-content/uploads/2021/11/image00001.jpeg
600
800
Gianna Hewitt-Brown
https://artedit.com.au/wp-content/uploads/2022/06/AE32-web-logo-with-transparency.png
Gianna Hewitt-Brown
2022-02-14 15:36:09
2022-02-14 15:36:40
Showcase: Tilly Myers