Erin Irwin takes a closer look at these outstanding works.
The work: Jan van Schaik, Lost Tablet Bernice. Reconfigured Lego, 19 x 24.5 x 8cm. Photo by Peter Bennetts. Courtesy: the artist.
In a practice that draws deeply from his work as an architect and an educator, artist Jan van Schaik seeks to craft an artistic language using componentry of the construction industry. In his Lost Tablets series, van Schaik translates the form of the otherwise prosaic Lego block into an object that transcends its material. "They are experiments in the potential of the geometrical languages of architecture to transform everyday objects into monuments of meaning," he says. Lost Tablet Bernice is a bright orange arrangement, where colour creates form. The name Bernice comes from a ghost ship, the SS Bernice, featured in the Dr Who episode Carnival of Monsters, which finds its narrative roots in the real-life mystery of the Mary Celeste. In referencing both fictional and real-life lost ships, whose crews mysteriously disappear without a trace, the artist navigates the unknown and delves into the mystery of the human condition. Through a thoroughly considered art practice, van Schaik successfully interrogates elevated questions concerning the human condition through the use of ostensibly mundane media.
Artworks for sale by Jan van Schaik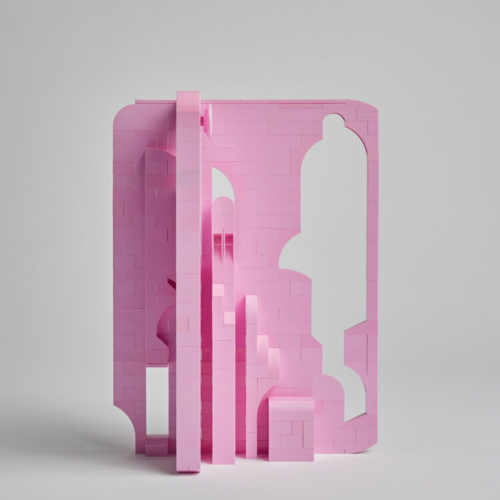 https://artedit.com.au/wp-content/uploads/2021/08/210804_LostTablets0797-542fba89.jpg
1125
750
https://artedit.com.au/wp-content/uploads/2021/09/AE29-web-logo-copy.jpg
2021-08-27 13:04:12
2021-08-31 13:43:59
Canastota, Reconfigured Lego sculpture by Jan van Schaik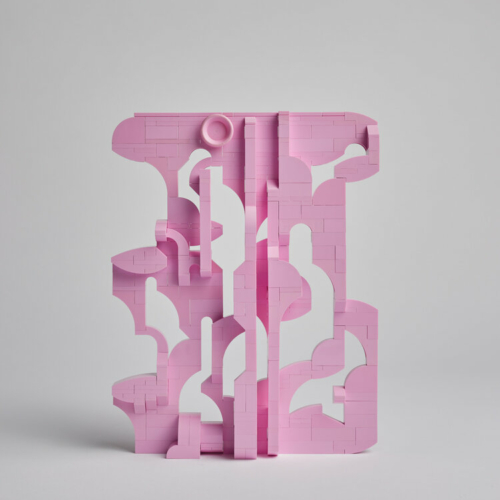 https://artedit.com.au/wp-content/uploads/2021/08/210804_LostTablets0819-3944c3a5.jpg
1125
750
Maddy Matheson
https://artedit.com.au/wp-content/uploads/2021/09/AE29-web-logo-copy.jpg
Maddy Matheson
2021-08-27 13:11:31
2021-11-12 11:21:27
Henry Edye, Reconfigured Lego sculpture by Jan van Schaik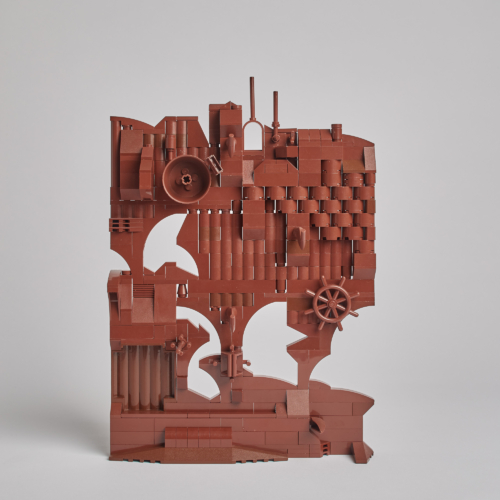 https://artedit.com.au/wp-content/uploads/2021/09/200804-Lost-Tablets-0200-e4965a62-scaled.jpg
2560
1707
https://artedit.com.au/wp-content/uploads/2021/09/AE29-web-logo-copy.jpg
2021-09-09 10:24:33
2021-09-09 10:24:34
Sea Bird, Reconfigured Lego Sculpture by Jan van Schaik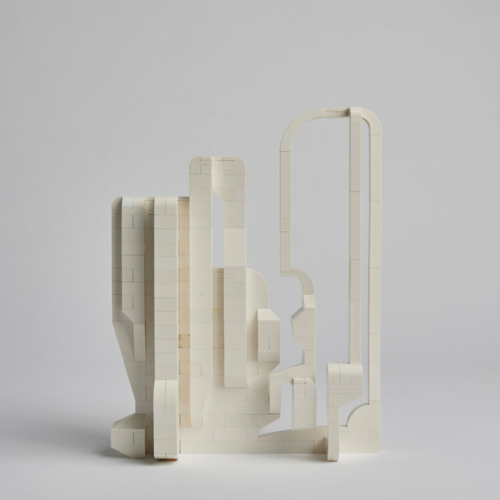 https://artedit.com.au/wp-content/uploads/2021/08/210804_LostTablets0880-34f58ff0.jpg
1125
750
https://artedit.com.au/wp-content/uploads/2021/09/AE29-web-logo-copy.jpg
2021-08-27 12:52:08
2021-08-31 13:46:17
Runner, Reconfigured Lego sculpture by Jan van Schaik
More Showcase features from issue #29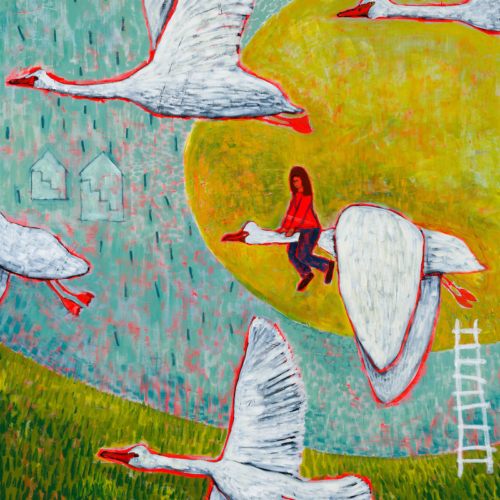 https://artedit.com.au/wp-content/uploads/2021/09/Leaving-home.jpeg
1072
800
Maddy Matheson
https://artedit.com.au/wp-content/uploads/2021/09/AE29-web-logo-copy.jpg
Maddy Matheson
2021-09-06 11:17:12
2021-09-06 11:17:54
Showcase: Emma Hercus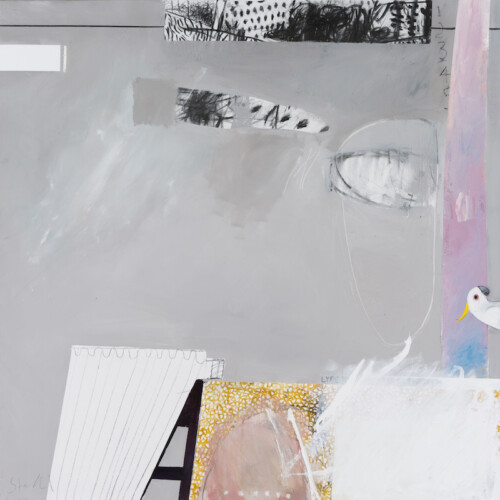 https://artedit.com.au/wp-content/uploads/2021/09/Lyre-Bird-Dreams-on-Cockatoo-H-20cm@300dpi_27A4329.jpeg
800
800
Maddy Matheson
https://artedit.com.au/wp-content/uploads/2021/09/AE29-web-logo-copy.jpg
Maddy Matheson
2021-09-06 11:14:26
2021-09-06 11:15:28
Showcase: Phil Stallard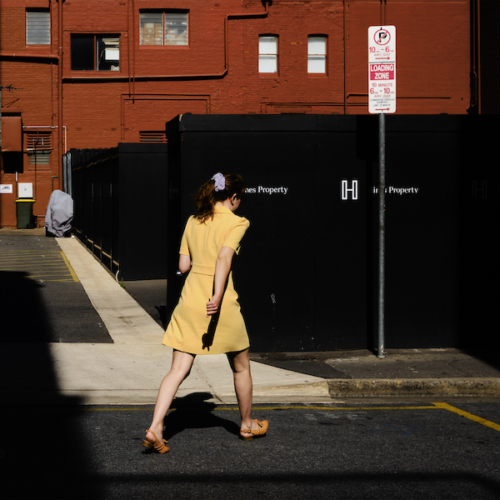 https://artedit.com.au/wp-content/uploads/2021/09/the-yellow-dress.jpeg
600
800
Maddy Matheson
https://artedit.com.au/wp-content/uploads/2021/09/AE29-web-logo-copy.jpg
Maddy Matheson
2021-09-06 11:12:17
2021-09-06 11:13:06
Showcase: Brent Lukey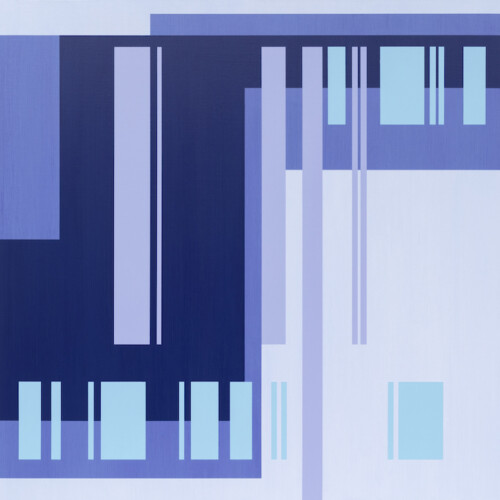 https://artedit.com.au/wp-content/uploads/2021/09/peter_brook_approaching_capacity_no.30-1.jpg
800
800
Maddy Matheson
https://artedit.com.au/wp-content/uploads/2021/09/AE29-web-logo-copy.jpg
Maddy Matheson
2021-09-06 11:10:12
2021-09-06 11:10:43
Showcase: Peter Brook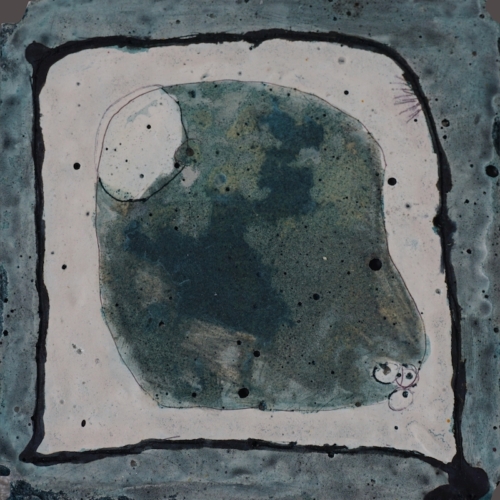 https://artedit.com.au/wp-content/uploads/2021/09/Baez-Bonorat-Portrait-of-an-Amoeba.-Acrylic-and-Oil-on-cement-37.5-x-37.5cm-framed.-�1750.-Courtesy-the-artist-1.jpg
827
800
Maddy Matheson
https://artedit.com.au/wp-content/uploads/2021/09/AE29-web-logo-copy.jpg
Maddy Matheson
2021-09-06 11:07:47
2021-10-18 14:59:39
Showcase: Baez Bonorat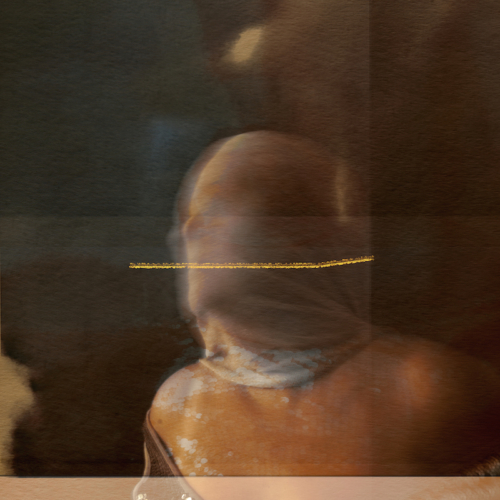 https://artedit.com.au/wp-content/uploads/2021/09/all-thats-required-is-your-silence.jpeg
895
800
Maddy Matheson
https://artedit.com.au/wp-content/uploads/2021/09/AE29-web-logo-copy.jpg
Maddy Matheson
2021-09-06 11:05:03
2021-11-18 13:19:20
Showcase: Arrayah Loynd