Art Edit takes a closer look at a selection of standout works.
The work: Chance Purpose, The Advenures of Tut, Issue No. 1. Comic paper, epoxy resin, mica pigment, liquid gold leaf and acrylic on smashed porcelain, 25 x 18 x 16cm. $1,300. Courtesy: the artist.
The death mask of King Tutankhamun has become one of the most recognisable archaeological artefacts ever discovered, lifted in almost perfect condition from its resting place in the Valley of the Kings in Egypt. However, most objects subjected to the vicissitudes of time are not nearly so lucky, especially the human bodies usually adorned with such masks. Sydney-based artist Chance Purpose has created his own version of this iconic artefact in his work The Adventures of Tut, Issue No.1 in order to embrace this dichotomy, using his unique adaption of the philosophy of Kintsugi to render the effects of time in physical form. A venerated Japanese art tradition, Kintsugi involves repairing ceramics using lacquer mixed with powdered gold. Chance Purpose takes this approach one step further (as his pseudonym suggests) by eliminating the factor of chance and insinuating himself into the process. Taking objects of beauty and smashing them, he reconstitutes them with a greater sense of history and spiritual value – or in his words, "I break shit and make it better". Here, cracks in the king's bust burst forth with gold, and missing sections are replaced with comic art. In this work history comes alive, imbued with the creativity, and purpose, of the artist.
Artworks for sale by Chance Purpose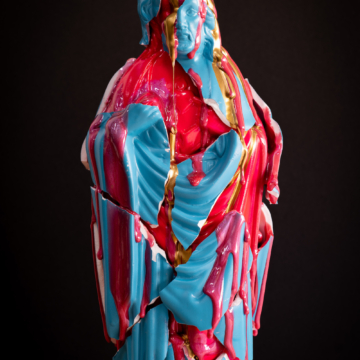 https://artedit.com.au/wp-content/uploads/2021/03/P1182605-5a0d588b.jpg
1500
1000
Maddy Matheson
https://artedit.com.au/wp-content/uploads/2021/05/AE28-web-logo-4.jpg
Maddy Matheson
2021-03-29 10:09:32
2021-03-29 10:09:33
Mitzi Del Bra Emmanuel, sculpture by Chance Purpose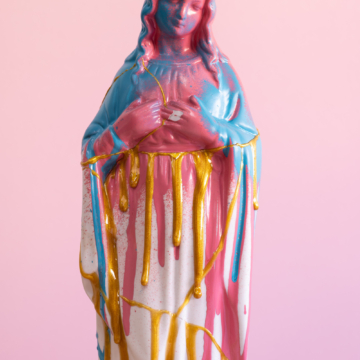 https://artedit.com.au/wp-content/uploads/2021/03/P1182616-d6c1d37f.jpg
1500
1000
Maddy Matheson
https://artedit.com.au/wp-content/uploads/2021/05/AE28-web-logo-4.jpg
Maddy Matheson
2021-03-10 09:58:00
2021-05-25 15:14:22
Melted Billabong Mary, sculpture by Chance Purpose
https://artedit.com.au/wp-content/uploads/2021/03/GmKo0O8A-b2487a3f.png
1403
1000
Maddy Matheson
https://artedit.com.au/wp-content/uploads/2021/05/AE28-web-logo-4.jpg
Maddy Matheson
2021-02-10 15:13:12
2021-03-11 20:54:52
Ark of the Covenant Christ, sculpture by Chance Purpose
More Showcase features in this issue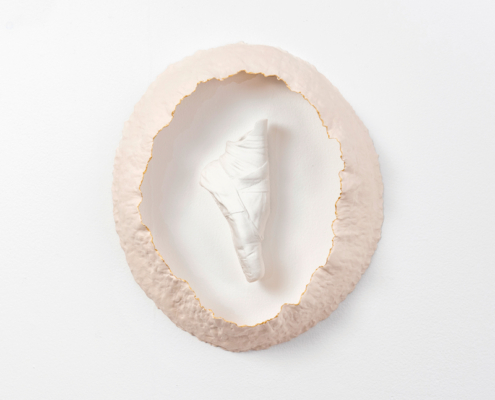 https://artedit.com.au/wp-content/uploads/2021/06/Martia-Port-Paean-sRGB-28.51-@300dpi.jpg
800
800
Maddy Matheson
https://artedit.com.au/wp-content/uploads/2021/05/AE28-web-logo-4.jpg
Maddy Matheson
2021-06-01 13:31:39
2021-06-01 13:32:15
Showcase: Marita Port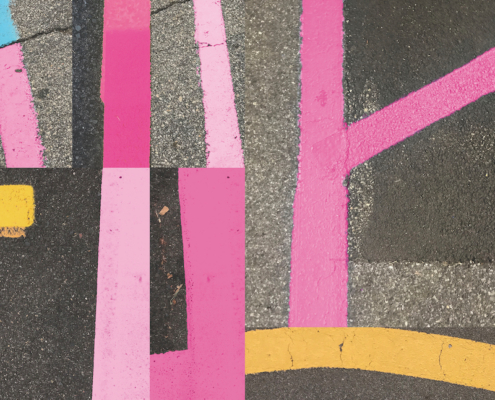 https://artedit.com.au/wp-content/uploads/2021/06/PinkCMYKfogra.jpg
800
800
Maddy Matheson
https://artedit.com.au/wp-content/uploads/2021/05/AE28-web-logo-4.jpg
Maddy Matheson
2021-06-01 13:28:32
2021-06-01 13:28:32
Showcase: Michelle Le Dain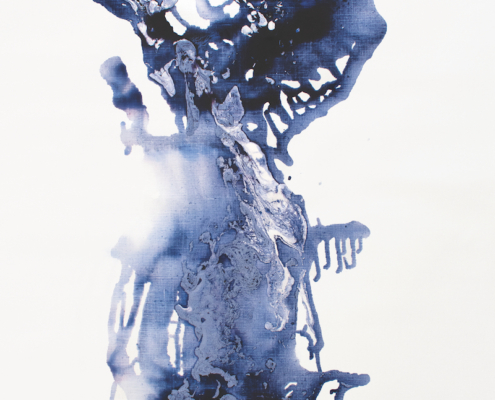 https://artedit.com.au/wp-content/uploads/2021/06/Da-Clong-2_Lamma.jpg
1418
800
Maddy Matheson
https://artedit.com.au/wp-content/uploads/2021/05/AE28-web-logo-4.jpg
Maddy Matheson
2021-06-01 13:03:17
2021-06-01 13:15:51
Showcase: Da Claong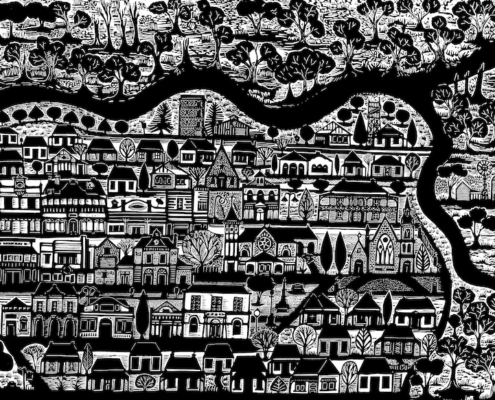 https://artedit.com.au/wp-content/uploads/2021/06/LINEART.5-Where-The-Rivers-Meet.jpg
583
800
Maddy Matheson
https://artedit.com.au/wp-content/uploads/2021/05/AE28-web-logo-4.jpg
Maddy Matheson
2021-06-01 13:00:00
2021-06-01 13:00:00
Showcase: Anita Laurence