SARAH McDONALD CREATES
HER EVOCATIVE LANDSCAPES BY KNIFING THICK, TEXTURAL LAYERS OF OIL PAINT ONTO CANVAS.
What does your practice entail?
My paintings are expressive, heavily textured and tactile works made with palette knives and thick layers of oil paint. In each painting, there is a quality that evokes an emotional response from the viewer, as they are stirred by memories and images from their own past. In each painting, my aim is to capture time and place, using exaggerated light and colour to depict my subject matter whether it be a landscape or a still life.
Where do you paint?
I live in Adelaide and paint professionally, exhibiting my work regularly. I also run my own private art school for adult students. I paint in my studio at home three days a week and teach two days and one evening class a week. I feel very lucky to be able to do what I love and balance it with my family life in this wonderful city.
What have you been working on recently?
On and off between various commissions and group exhibitions, for the last two years I have been working on my upcoming solo exhibition, Trekking, a collection of landscapes inspired by treks I undertook along the Heysen Trail in South Australia. Both treks I did were physically hard – 80 kilometres over two days – but I loved being out in the landscape, absorbing everything around me. Walking through the southern Flinders Ranges was particularly spectacular; I often see colours in the landscapes that others may not. I can't wait to show my audience the collection later this year.
What materials do you use and why?
Painting is quite a meditative practice for me. I find myself getting lost in what I do – the physical act of painting using my palette knives. I am able to push thick oil paint around the canvas and build the layers to create a rich, tactile painting that people want to touch (in fact, I have to stop my kids from doing so – they say it's like gelati). Painting the landscapes takes me back to actually being there and it's a joy to see the work slowly emerge on the canvas.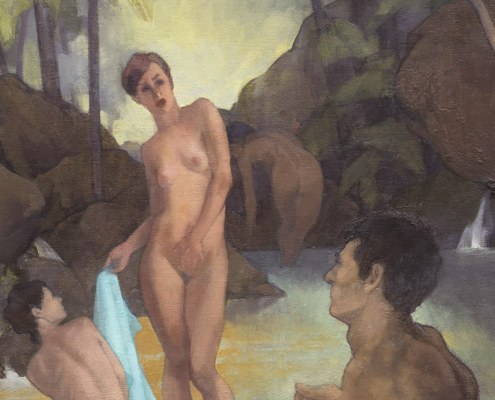 Kay Kane's paintings and drawings exemplify the skill and dexterity required to create art works which, through composition which combines juxtaposition of shape, line, colour and tone, work to uncover natural beauty, aesthetic purity, knowledge and truth.
https://artedit.com.au/wp-content/uploads/2018/07/Kay-Kane-Virtue-and-Power-form-Restoration-Series-by-Kay-Kane_-Oil-on-Linen-97-cm-h-X-62-cm-w_DSC9809-1.jpg
901
1601
Kirsty Sier
/wp-content/uploads/2018/05/Art-Edit-Magazine.png
Kirsty Sier
2018-07-24 00:41:07
2018-07-24 05:13:53
Q+A: Kay Kane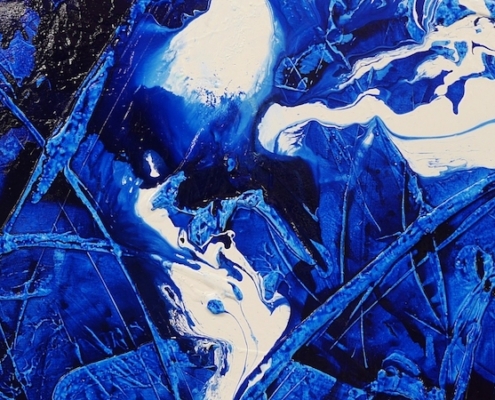 Franko's multidisciplinary practice burns the rulebook of acceptable artistic material.
https://artedit.com.au/wp-content/uploads/2018/07/FEATURE-Franko-Stunning-Blu-140cm-x-100cm.jpg
900
1600
Kirsty Sier
/wp-content/uploads/2018/05/Art-Edit-Magazine.png
Kirsty Sier
2018-07-24 00:07:42
2018-07-24 05:14:20
Q+A: Franko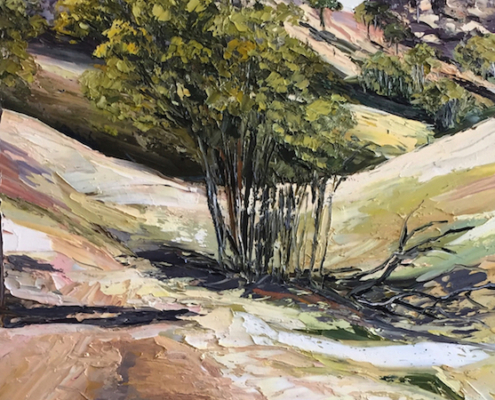 https://artedit.com.au/wp-content/uploads/2018/07/feature.jpg
900
1600
Rose Leake
/wp-content/uploads/2018/05/Art-Edit-Magazine.png
Rose Leake
2018-07-20 03:35:48
2018-07-20 04:10:38
Q+A: Sarah McDonald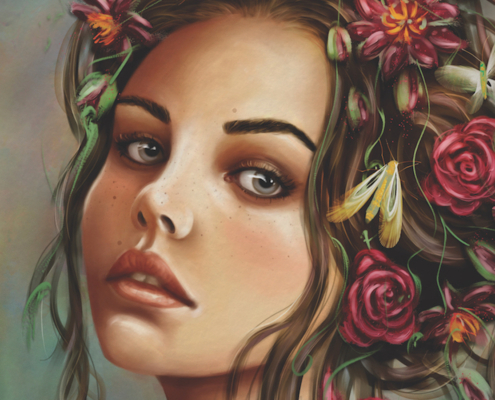 https://artedit.com.au/wp-content/uploads/2018/07/Feature.jpg
900
1578
Rose Leake
/wp-content/uploads/2018/05/Art-Edit-Magazine.png
Rose Leake
2018-07-20 03:28:34
2018-07-20 04:10:49
Q+A: Michelle Webb