FROM HER STUDIO IN THE CENTRAL TABLELANDS OF NEW SOUTH WALES, ARTIST MARY DONNELLY CREATES TRANQUIL LANDSCAPES ON TABLETOPS.
Can you tell us a bit about yourself as an artist?
In talking about myself, one would have to begin by acknowledging my artistic family tree. T.S. Eliot once wrote: "An artist cannot help being influenced", therefore one should subject oneself to as many influences as possible in order to escape from any one influence. Many artists are part of my family tree. I look to Giorgio Morandi, Richard Diebenkorn, Ben Nicholson, William Scott and the drawings of Edgar Degas. I began my formal training at TAFE New South Wales, then the University of Western Sydney. I look back with fondness at my education to a teacher who has since passed away. David Wilson would say to his students in his quiet, gentle way as you stood struggling in front of your easel: "You know more than you think you know".
Do you adhere to any particular genre?
My genre is mainly still life. Landscapes on a table, I call them. There is a narrative present on the table. I invite the viewer to explore the space, engage with the space and the objects on the table. My artistic language is the exploration of time and how the representation of time can be used to explore an aspect of painting; time experienced rather than measured.
What is a typical day in the studio like for you?
My studio is based in the Central Tablelands of New South Wales. I do share it with Pele, my adopted Russian Blue. Long ago I tried to establish a good working practice, setting aside certain hours to work in the studio. So far this is working as it sets down regular time periods for my studio work, be it time spent in front of the canvas or time spent in study and research. As for being creative – well that is another matter. When the work is going well it is a joy to come in every day and pick up the brush. When it is not, then it is a matter of establishing where it is failing. A number of paintings are often worked on at the same time, until one demands my full attention. Sometimes it is necessary to move away and turn the work around so that it is not visible. I let it rest there until I feel I can look at it with fresh eyes.
You've been practicing as an artist for many years now. How has your process evolved over time?
A quote attributed to Leonardo da Vinci: "Painting is an exercise of the mind. The artist re-invents reality". This is akin to freedom. This new freedom of expression has found its way into my still life pieces. There is a loosening in the way paint is applied. My oil paints sit in their box, having recently discovered the ease of acrylic. I will go back to oils eventually, as they have a certain quality that acrylics cannot give me, but at this particular moment I find that acrylics are the way forward.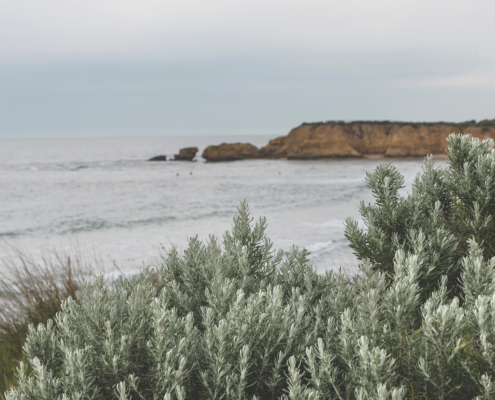 https://artedit.com.au/wp-content/uploads/2020/03/Tash-Carah-Torquay-Coast.-Photograph-on-archival-cotton-rag-available-in-3-sizes-from-�575-copy.jpg
1202
1200
Rose Leake
/wp-content/uploads/2018/05/Art-Edit-Magazine.png
Rose Leake
2020-03-18 16:07:41
2020-03-19 10:37:20
Q + A: Tash Carah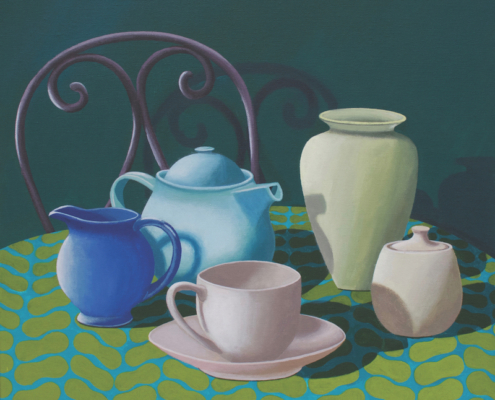 https://artedit.com.au/wp-content/uploads/2020/03/Libby-Moore-Will-you-be-my-friend-45x45cm-acrylic-on-canvas-�950-copy.jpg
1197
1200
Rose Leake
/wp-content/uploads/2018/05/Art-Edit-Magazine.png
Rose Leake
2020-03-18 15:59:38
2020-03-18 15:59:38
Q + A: Libby Moore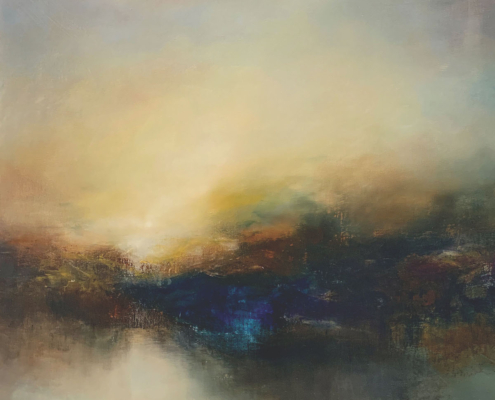 https://artedit.com.au/wp-content/uploads/2020/03/TowardstheSun-copy.jpg
1200
1200
Rose Leake
/wp-content/uploads/2018/05/Art-Edit-Magazine.png
Rose Leake
2020-03-18 14:50:35
2020-04-06 11:20:38
Q + A: Kris Ancog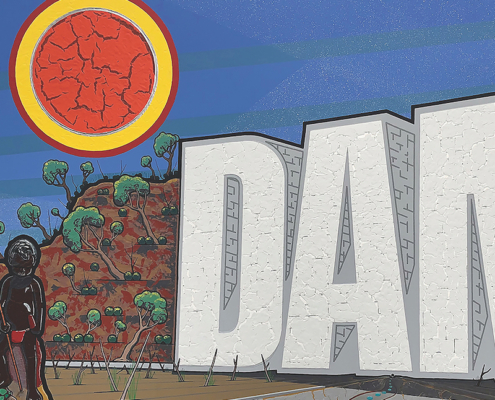 https://artedit.com.au/wp-content/uploads/2020/03/1.DamNation200x300cmSyntheticPolymerOnCanvas2019-copy.jpg
1200
1199
Rose Leake
/wp-content/uploads/2018/05/Art-Edit-Magazine.png
Rose Leake
2020-03-18 14:43:56
2020-03-19 10:37:52
Q + A: Blak Douglas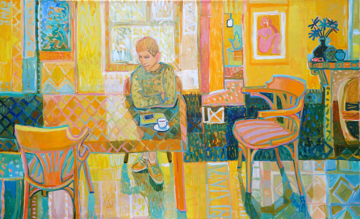 https://artedit.com.au/wp-content/uploads/2019/04/CHRISTINE-WEBB_Yellow-Sorrento_167x101cm_e_edited-1.jpg
510
839
Christine
/wp-content/uploads/2018/05/Art-Edit-Magazine.png
Christine
2020-05-05 08:36:30
2020-05-05 11:51:40
Yellow Sorrento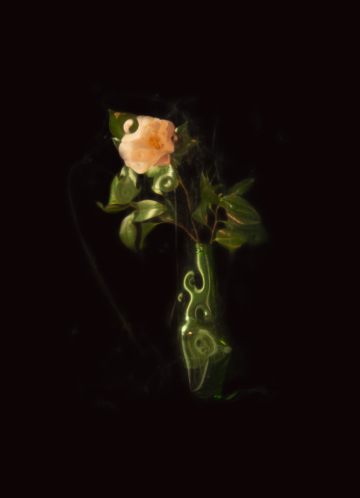 https://artedit.com.au/wp-content/uploads/2019/03/Melancholia-67-giclee-print-on-Hahnemule-Photo-Rag-90-x-65cm-650tif.jpg
2077
1500
Fiona
/wp-content/uploads/2018/05/Art-Edit-Magazine.png
Fiona
2020-05-04 16:32:55
2020-05-05 12:01:12
Melancholia #67
https://artedit.com.au/wp-content/uploads/2019/05/Happiness_ArtEdit_CGoerner_web.jpg
1200
1200
Christine
/wp-content/uploads/2018/05/Art-Edit-Magazine.png
Christine
2020-05-02 15:02:43
2020-05-05 11:25:34
Happiness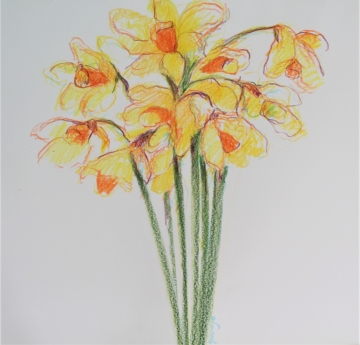 https://artedit.com.au/wp-content/uploads/2020/05/daffodils-yellow-scaled.jpg
2454
2560
Heidi
/wp-content/uploads/2018/05/Art-Edit-Magazine.png
Heidi
2020-05-01 14:37:41
2020-05-28 14:38:43
Daffodils