ARTIST JESKA VALK CREATES OIL PORTRAITS THAT TELL AN INTIMATE STORY OF EACH SUBJECT.
What are some of your earliest memories of art?
When I was a young girl, I have fond memories of visiting art galleries with my mum. She would teach me about art history and the stories behind each piece. I fell in love with the Dutch masters from the Renaissance period and how they captured history, bringing you into their work.
Is there a particular time of day you feel you work best?
I have my coffee at 7am as I get ready in the studio for work with my beautiful dog by my side. I guess I go into an almost meditative state, because I can quite easily stay there until I'm ready for bed.
Do you listen to music while you work?
I enjoy listening to all types of music depending on how I wish to paint that day. One of my favourite genres is classical music, like Claude Debussy.
What is your favourite material to use?
I use oil paints. For me, it glides like silk on the canvas; it takes longer to dry and the colours are vibrant. The brushes I use can be as fine as a pin, enabling me to paint every detail.
What is the driving force behind your artistic practice?
My intention is to honour subjects who are making significant contributions to our environment and to our society.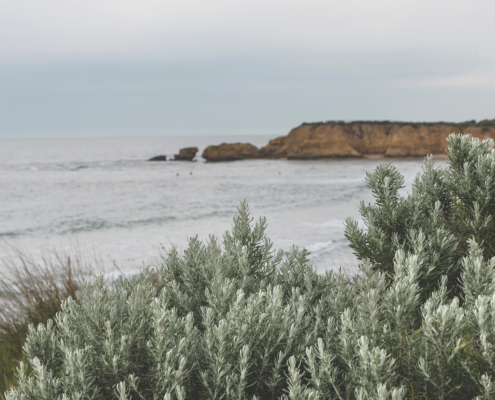 https://artedit.com.au/wp-content/uploads/2020/03/Tash-Carah-Torquay-Coast.-Photograph-on-archival-cotton-rag-available-in-3-sizes-from-�575-copy.jpg
1202
1200
Rose Leake
https://artedit.com.au/wp-content/uploads/2021/09/AE29-web-logo-copy.jpg
Rose Leake
2020-03-18 16:07:41
2020-03-19 10:37:20
Q + A: Tash Carah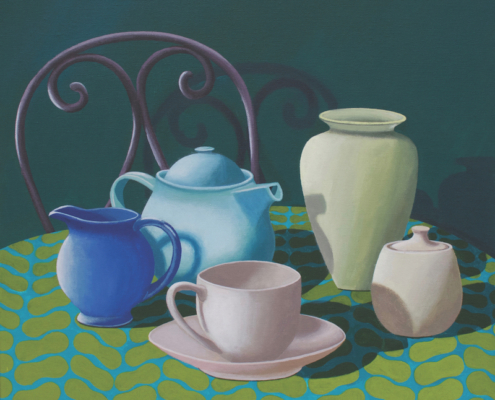 https://artedit.com.au/wp-content/uploads/2020/03/Libby-Moore-Will-you-be-my-friend-45x45cm-acrylic-on-canvas-�950-copy.jpg
1197
1200
Rose Leake
https://artedit.com.au/wp-content/uploads/2021/09/AE29-web-logo-copy.jpg
Rose Leake
2020-03-18 15:59:38
2020-03-18 15:59:38
Q + A: Libby Moore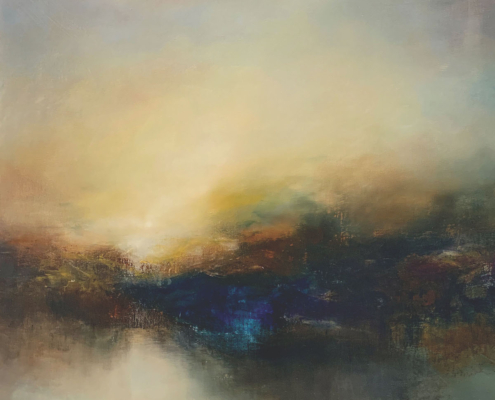 https://artedit.com.au/wp-content/uploads/2020/03/TowardstheSun-copy.jpg
1200
1200
Rose Leake
https://artedit.com.au/wp-content/uploads/2021/09/AE29-web-logo-copy.jpg
Rose Leake
2020-03-18 14:50:35
2020-04-06 11:20:38
Q + A: Kris Ancog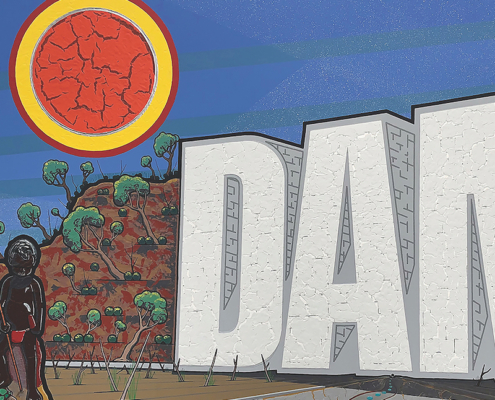 https://artedit.com.au/wp-content/uploads/2020/03/1.DamNation200x300cmSyntheticPolymerOnCanvas2019-copy.jpg
1200
1199
Rose Leake
https://artedit.com.au/wp-content/uploads/2021/09/AE29-web-logo-copy.jpg
Rose Leake
2020-03-18 14:43:56
2020-03-19 10:37:52
Q + A: Blak Douglas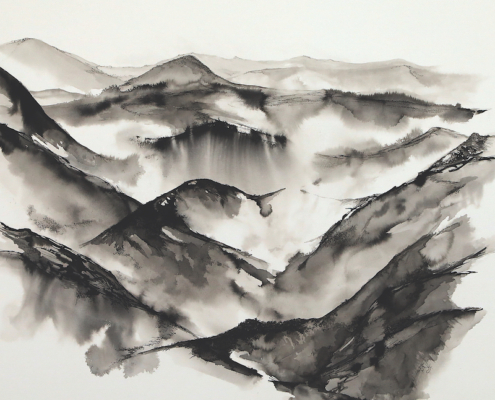 https://artedit.com.au/wp-content/uploads/2020/03/MistontheMountains_100x80cm_PigmentedInkandPenon300gsmFabrianoPaper_2019_KylieFogarty3-copy.jpg
1200
1200
Rose Leake
https://artedit.com.au/wp-content/uploads/2021/09/AE29-web-logo-copy.jpg
Rose Leake
2020-03-18 14:35:19
2020-04-30 13:46:50
Q + A: Kylie Fogarty