DIGITAL ARTIST ELISE RASPANTI CREATES COLOURFUL WORKS USING NON-TRADITIONAL METHODS, WITH PHOTOSHOP AS HER PAINTBRUSH.
What were your first experiences with art?
I fell in love with art from a young age. I was very into sketching and drawing. As a child I spent my afternoons sitting out on my veranda sketching this little olive tree in my backyard. One of my first memories was when I received a hat with a colourful abstract version of the Sydney Opera House as a gift. I'd spend my time drawing the Opera House over and over again, until one day my parents decided to finally take me to see it in person. Apparently, I cried – not because I finally saw my drawing come to life, but because the Opera House wasn't colourful like the picture on my hat.
How do you like to work?
It sounds like a broken record is playing [laughs]. I tend to get stuck on one song I love while I am creating an artwork. The song usually inspires me to create, so I have the song on repeat. I can happily be listening to the same song for hours! It must drive my boyfriend mad. My last few artworks were designed with either Matt Corby or Maggie Rogers playing in the background.
As a digital artist, the materials you use aren't traditional. Can you run us through them?
A Wacom Pen tablet and Adobe Photoshop. I am a digital artist so everything is created on my computer (and it's mess-free!). My career as a graphic designer lead me into the digital art world. Working to briefs is too restrictive so I found an outlet where I can be creative with no limitations.
Who are some of the artists that inspire you?
I'm inspired by a few Australian artists: Annie Everingham, Emma Cleine and Maggi McDonald, to name a few.
How does each work begin?
I like to gather a bunch of images that I love at the time; it could be a pattern from a bathroom tile, a photo of a plant I took, or colours from an artwork I love. I put this all into Adobe Photoshop and start off with a massive collage, then I add in some painted layers to join it all together. I then use a preset button in Photoshop which meshes all my layers into one main artwork. A preset in Photoshop is a premade button with effects I have recorded myself doing, so it then remembers all of this in a click of a button, like a speed dial button on a telephone! Finally, I break down all the layers and start editing by adding in more paint strokes with my Wacom Pen. Instead of a computer mouse, I have a pen that controls my cursor on the computer and makes it easier to paint.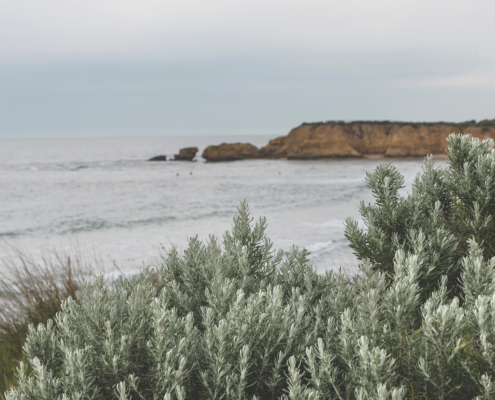 https://artedit.com.au/wp-content/uploads/2020/03/Tash-Carah-Torquay-Coast.-Photograph-on-archival-cotton-rag-available-in-3-sizes-from-�575-copy.jpg
1202
1200
Rose Leake
/wp-content/uploads/2018/05/Art-Edit-Magazine.png
Rose Leake
2020-03-18 16:07:41
2020-03-19 10:37:20
Q + A: Tash Carah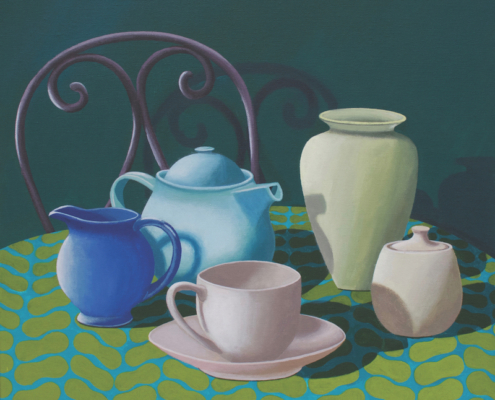 https://artedit.com.au/wp-content/uploads/2020/03/Libby-Moore-Will-you-be-my-friend-45x45cm-acrylic-on-canvas-�950-copy.jpg
1197
1200
Rose Leake
/wp-content/uploads/2018/05/Art-Edit-Magazine.png
Rose Leake
2020-03-18 15:59:38
2020-03-18 15:59:38
Q + A: Libby Moore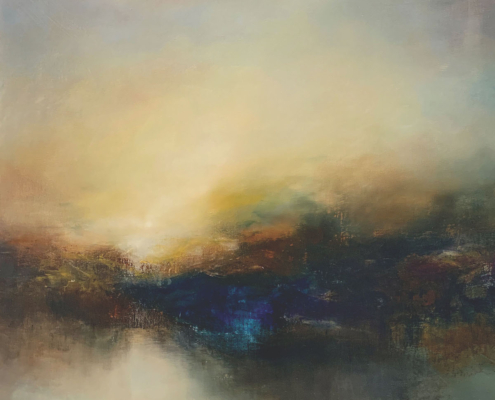 https://artedit.com.au/wp-content/uploads/2020/03/TowardstheSun-copy.jpg
1200
1200
Rose Leake
/wp-content/uploads/2018/05/Art-Edit-Magazine.png
Rose Leake
2020-03-18 14:50:35
2020-04-06 11:20:38
Q + A: Kris Ancog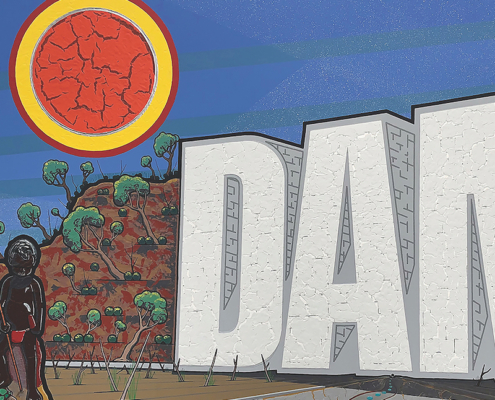 https://artedit.com.au/wp-content/uploads/2020/03/1.DamNation200x300cmSyntheticPolymerOnCanvas2019-copy.jpg
1200
1199
Rose Leake
/wp-content/uploads/2018/05/Art-Edit-Magazine.png
Rose Leake
2020-03-18 14:43:56
2020-03-19 10:37:52
Q + A: Blak Douglas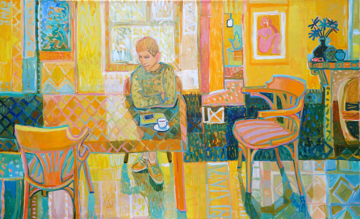 https://artedit.com.au/wp-content/uploads/2019/04/CHRISTINE-WEBB_Yellow-Sorrento_167x101cm_e_edited-1.jpg
510
839
Christine
/wp-content/uploads/2018/05/Art-Edit-Magazine.png
Christine
2020-05-05 08:36:30
2020-05-05 11:51:40
Yellow Sorrento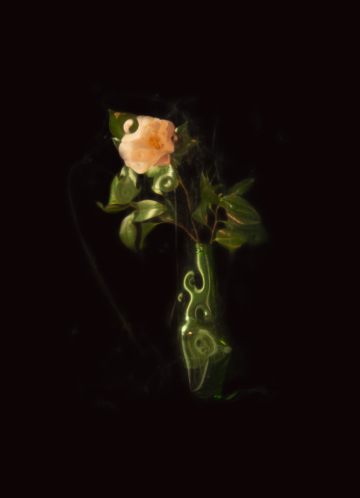 https://artedit.com.au/wp-content/uploads/2019/03/Melancholia-67-giclee-print-on-Hahnemule-Photo-Rag-90-x-65cm-650tif.jpg
2077
1500
Fiona
/wp-content/uploads/2018/05/Art-Edit-Magazine.png
Fiona
2020-05-04 16:32:55
2020-05-05 12:01:12
Melancholia #67
https://artedit.com.au/wp-content/uploads/2019/05/Happiness_ArtEdit_CGoerner_web.jpg
1200
1200
Christine
/wp-content/uploads/2018/05/Art-Edit-Magazine.png
Christine
2020-05-02 15:02:43
2020-05-05 11:25:34
Happiness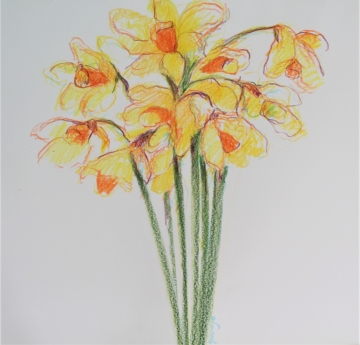 https://artedit.com.au/wp-content/uploads/2020/05/daffodils-yellow-scaled.jpg
2454
2560
Heidi
/wp-content/uploads/2018/05/Art-Edit-Magazine.png
Heidi
2020-05-01 14:37:41
2020-05-28 14:38:43
Daffodils