ARTIST DAVID STACEY HAS BECOME HIGHLY ACCLAIMED FOR HIS SEDUCTIVE, SATURATED REPRESENTATIONS OF THE NATURAL WORLD.
What kinds of influences underpin your work?
Since I was a young boy, my passion for nature has been the overriding obsession that has driven me to interpret what I see. At around four years of age my mother introduced me to the Dutch masters, and their saturated canvases based on nature have influenced my work ever since. The most important aspect to my life is to find beauty in everything – without beauty the world would be a dark place.
Where are you based?
I was born in Sydney in 1961 and moved to Kuranda [Queensland] at the age of 21 because of its natural beauty. I have lived here ever since. It is a spectacular part of the world – the wet tropics of North Queensland is a place of incredible diversity and abundance of life.
What materials do you use to create your can-vases?
I work in pen and ink, watercolour and acrylic. I like combining different mediums; sometimes I use all mediums in a single artwork, while other artworks are pure acrylic concentrating on colour. I work with primary colours only and never use black. A simple palette of hot and cold primary colours encourages me to create secondary and tertiary colours.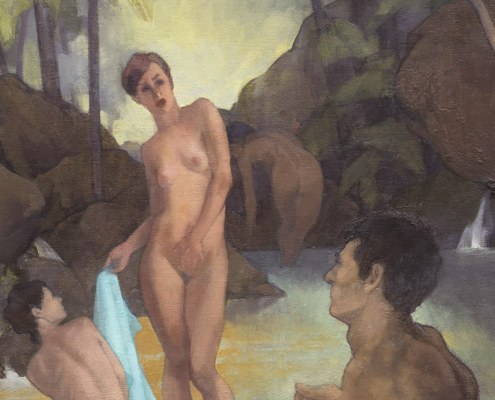 Kay Kane's paintings and drawings exemplify the skill and dexterity required to create art works which, through composition which combines juxtaposition of shape, line, colour and tone, work to uncover natural beauty, aesthetic purity, knowledge and truth.
https://artedit.com.au/wp-content/uploads/2018/07/Kay-Kane-Virtue-and-Power-form-Restoration-Series-by-Kay-Kane_-Oil-on-Linen-97-cm-h-X-62-cm-w_DSC9809-1.jpg
901
1601
Kirsty Sier
/wp-content/uploads/2018/05/Art-Edit-Magazine.png
Kirsty Sier
2018-07-24 00:41:07
2018-07-24 05:13:53
Q+A: Kay Kane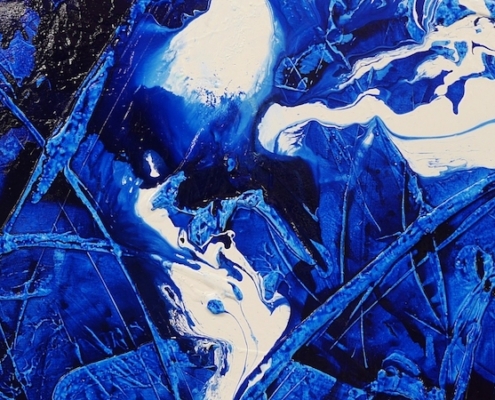 Franko's multidisciplinary practice burns the rulebook of acceptable artistic material.
https://artedit.com.au/wp-content/uploads/2018/07/FEATURE-Franko-Stunning-Blu-140cm-x-100cm.jpg
900
1600
Kirsty Sier
/wp-content/uploads/2018/05/Art-Edit-Magazine.png
Kirsty Sier
2018-07-24 00:07:42
2018-07-24 05:14:20
Q+A: Franko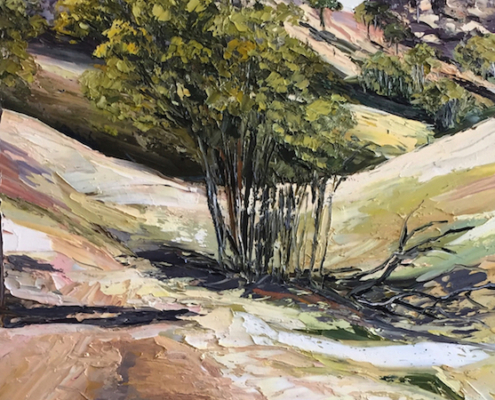 https://artedit.com.au/wp-content/uploads/2018/07/feature.jpg
900
1600
Rose Leake
/wp-content/uploads/2018/05/Art-Edit-Magazine.png
Rose Leake
2018-07-20 03:35:48
2018-07-20 04:10:38
Q+A: Sarah McDonald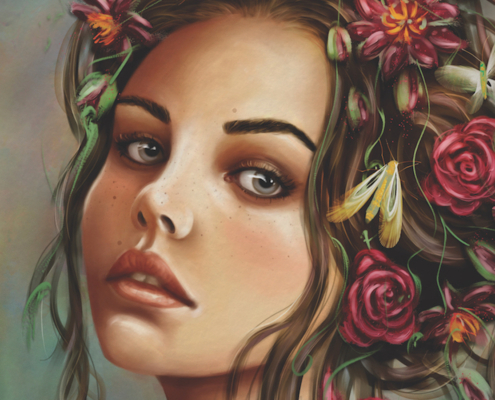 https://artedit.com.au/wp-content/uploads/2018/07/Feature.jpg
900
1578
Rose Leake
/wp-content/uploads/2018/05/Art-Edit-Magazine.png
Rose Leake
2018-07-20 03:28:34
2018-07-20 04:10:49
Q+A: Michelle Webb