DAMIAN SEAGAR'S FILMIC LANDSCAPES ARE AT ONCE OTHERWORLDLY AND DEEPLY TIED TO PLACE.
How would you describe what you do to someone who hasn't seen your art?
My photography is inspired by the vast, varied and sparse Australian landscape. I choose to only shoot on film; I love the way that certain stocks [can] portray and enhance the texture, colour and contrast of the landscape.
How long have you been practicing as an artist?
I have been shooting film since I was 17. I'm 36 now, and have been focusing on fine art landscapes for the past five years. Shooting film is a discipline unto itself; it takes many years of experimenting to be confident and adept at it.
What materials do you use and why?
I shoot all my photographs on film across a wide variety of brands and speeds, on a mixture of colour and black-and-white. I love the challenge and discipline of using film, along with the naturalistic aesthetic and colours that are produced. I pride myself on never altering the image in any way. What you see is the result of how it was exposed and captured on the negative – or positive. I also discipline myself to take only one or two photos of any given image, which enhances the value if an image is a one-off, and encourages more care and focus when shooting.
What do you aim to achieve through your art?
I would like to present a beautiful and uncluttered image to the viewer; somewhere quiet and still to rest the eye for a time. I aim to let the magic of film's natural grain and colour palette to present a slightly otherworldly image.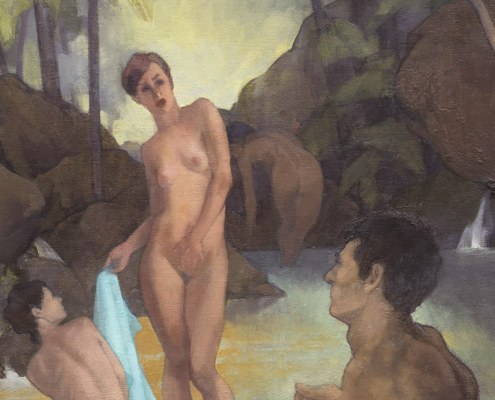 Kay Kane's paintings and drawings exemplify the skill and dexterity required to create art works which, through composition which combines juxtaposition of shape, line, colour and tone, work to uncover natural beauty, aesthetic purity, knowledge and truth.
https://artedit.com.au/wp-content/uploads/2018/07/Kay-Kane-Virtue-and-Power-form-Restoration-Series-by-Kay-Kane_-Oil-on-Linen-97-cm-h-X-62-cm-w_DSC9809-1.jpg
901
1601
Kirsty Sier
/wp-content/uploads/2018/05/Art-Edit-Magazine.png
Kirsty Sier
2018-07-24 00:41:07
2018-07-24 05:13:53
Q+A: Kay Kane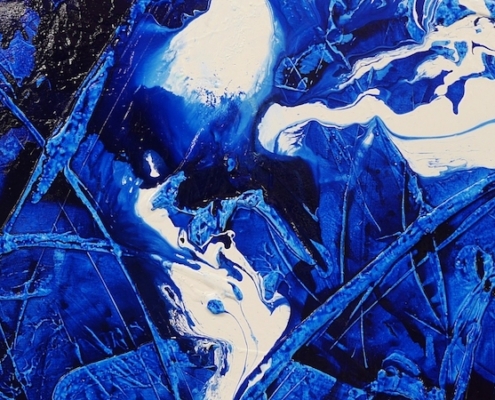 Franko's multidisciplinary practice burns the rulebook of acceptable artistic material.
https://artedit.com.au/wp-content/uploads/2018/07/FEATURE-Franko-Stunning-Blu-140cm-x-100cm.jpg
900
1600
Kirsty Sier
/wp-content/uploads/2018/05/Art-Edit-Magazine.png
Kirsty Sier
2018-07-24 00:07:42
2018-07-24 05:14:20
Q+A: Franko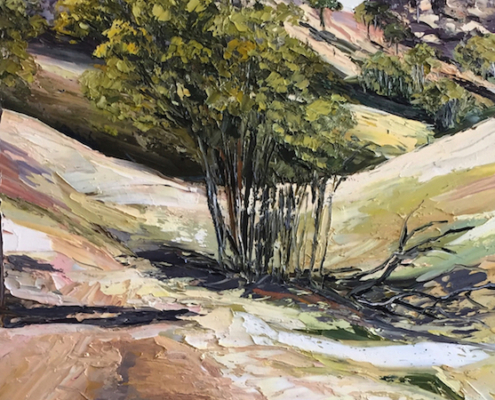 https://artedit.com.au/wp-content/uploads/2018/07/feature.jpg
900
1600
Rose Leake
/wp-content/uploads/2018/05/Art-Edit-Magazine.png
Rose Leake
2018-07-20 03:35:48
2018-07-20 04:10:38
Q+A: Sarah McDonald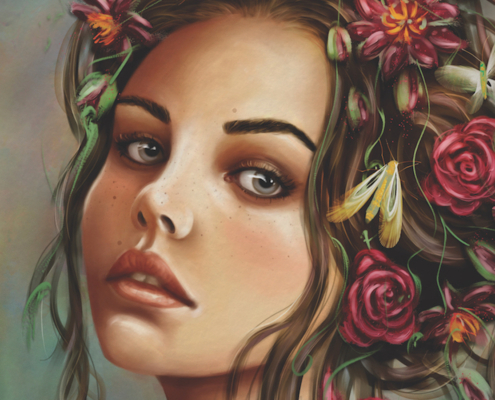 https://artedit.com.au/wp-content/uploads/2018/07/Feature.jpg
900
1578
Rose Leake
/wp-content/uploads/2018/05/Art-Edit-Magazine.png
Rose Leake
2018-07-20 03:28:34
2018-07-20 04:10:49
Q+A: Michelle Webb