TRICIA TRINDER USES BEESWAX, DAMAR RESIN AND DRY PIGMENT TO CREATE HER ATMOSPHERIC PAINTINGS DEPICTING THE OCEAN HORIZON.
How long have you been an artist?
I have sketched and painted all my life, but in the last 10 years I have explored the encaustic [wax] medium alongside my normal practice. Two years ago, I worked on building a body of work and last year had my first solo exhibition at Sydney Road Gallery.
What have you been working on lately?
I'm still exploring my Horizon theme. I love creating the light on the horizon, and the different colours that can be seen in the water; the textures of the waves. All cre- ated just using my hands and polished to an amazing shine. People are always sur- prised that my work is created using wax.
What is your studio like?
My studio is an organised mess where everything is covered in a fine film of blue pigment, including me at the end of the day! It's in a well-ventilated converted shed at the bottom of my garden, which is covered in wisteria. I like to play loud mu- sic whilst I work, which helps me focus on what I'm doing.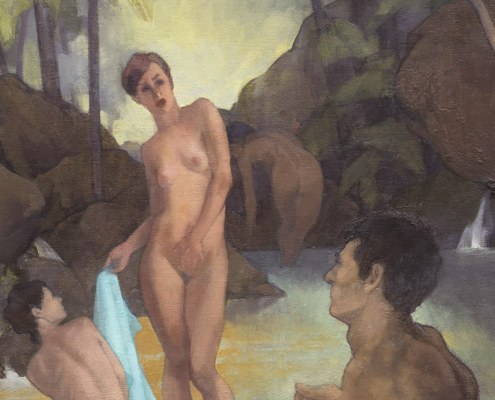 Kay Kane's paintings and drawings exemplify the skill and dexterity required to create art works which, through composition which combines juxtaposition of shape, line, colour and tone, work to uncover natural beauty, aesthetic purity, knowledge and truth.
https://artedit.com.au/wp-content/uploads/2018/07/Kay-Kane-Virtue-and-Power-form-Restoration-Series-by-Kay-Kane_-Oil-on-Linen-97-cm-h-X-62-cm-w_DSC9809-1.jpg
901
1601
Kirsty Sier
/wp-content/uploads/2018/05/Art-Edit-Magazine.png
Kirsty Sier
2018-07-24 00:41:07
2018-07-24 05:13:53
Q+A: Kay Kane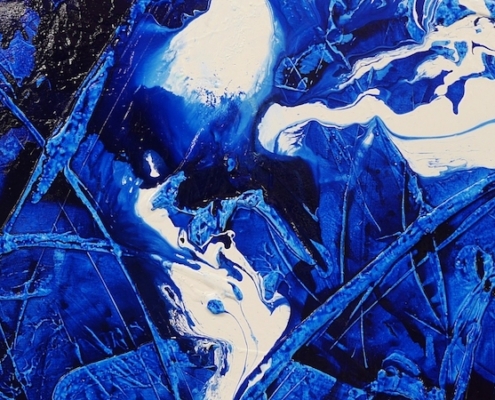 Franko's multidisciplinary practice burns the rulebook of acceptable artistic material.
https://artedit.com.au/wp-content/uploads/2018/07/FEATURE-Franko-Stunning-Blu-140cm-x-100cm.jpg
900
1600
Kirsty Sier
/wp-content/uploads/2018/05/Art-Edit-Magazine.png
Kirsty Sier
2018-07-24 00:07:42
2018-07-24 05:14:20
Q+A: Franko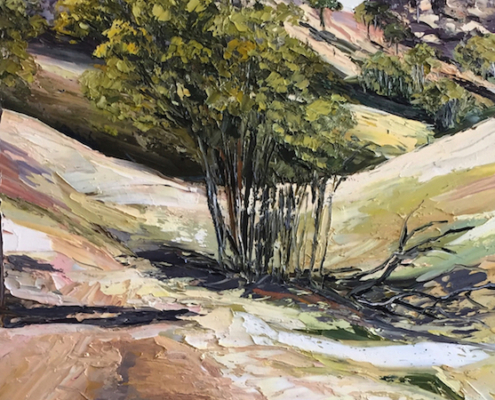 https://artedit.com.au/wp-content/uploads/2018/07/feature.jpg
900
1600
Rose Leake
/wp-content/uploads/2018/05/Art-Edit-Magazine.png
Rose Leake
2018-07-20 03:35:48
2018-07-20 04:10:38
Q+A: Sarah McDonald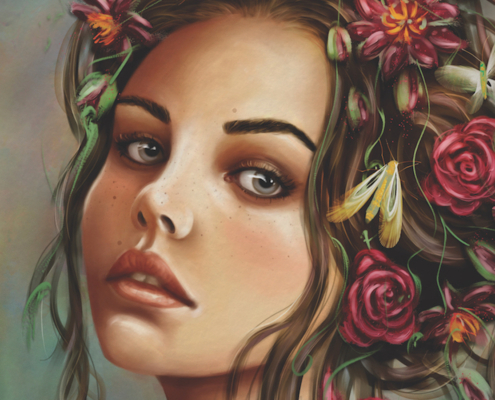 https://artedit.com.au/wp-content/uploads/2018/07/Feature.jpg
900
1578
Rose Leake
/wp-content/uploads/2018/05/Art-Edit-Magazine.png
Rose Leake
2018-07-20 03:28:34
2018-07-20 04:10:49
Q+A: Michelle Webb