ARTIST TONY WILD DITCHES  THE PAINT BRUSH TO CREATE LARGE-SCALE WORKS THAT ARE MORE CHANCE THAN CONTROL.
How would you describe your practice?
My work is an unstructured and informal abstraction of texture and tone. I don't have any intention through my practice other than experimentation. There's some colour in pieces but it's mostly blacks, whites and greys. I use oil paint on board or canvas and use squeegees and palette knives instead of brushes to get a less structured result that is more chance than control.
What is your studio like?
I'm based in Sydney and my studio is in my garage, so not as big or well ventilated as I'd like. I paint whenever I have a spare few hours, mostly after hours and on weekends as I work full-time as a creative director for an events agency. When I'm in my studio – usually listening to Jesper Ryom with my dog Bam Bam at my feet – I pretty much take an idea or some inspiration and just play with it. Sometimes it works. Sometimes not.
What do you aim to achieve through your art?
I used to want fame and fortune. Now I'm happy just making – it's when I feel the most content in life. In terms of my audience, I try to leave themes and concepts vague and up to the viewer. At the end of the day it's a painting. If you like it, you like it. If you don't, you don't.
What have you been working on lately?
A series called Grey Areas of Living, which explores the space between the extremes of black and white. I've been informed by the textures and tones found in everyday life like old buildings, concrete surfaces, rusted old things, natural rock or tree bark – the beautiful decay of the real world.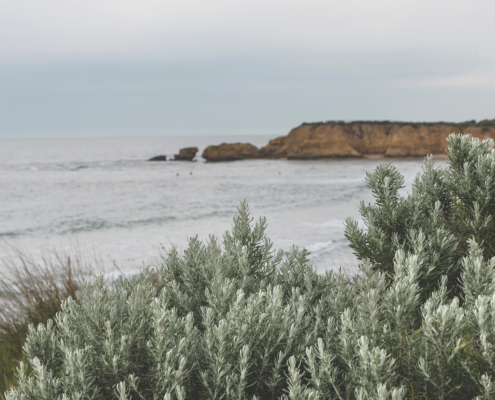 https://artedit.com.au/wp-content/uploads/2020/03/Tash-Carah-Torquay-Coast.-Photograph-on-archival-cotton-rag-available-in-3-sizes-from-�575-copy.jpg
1202
1200
Rose Leake
https://artedit.com.au/wp-content/uploads/2021/05/AE28-web-logo-4.jpg
Rose Leake
2020-03-18 16:07:41
2020-03-19 10:37:20
Q + A: Tash Carah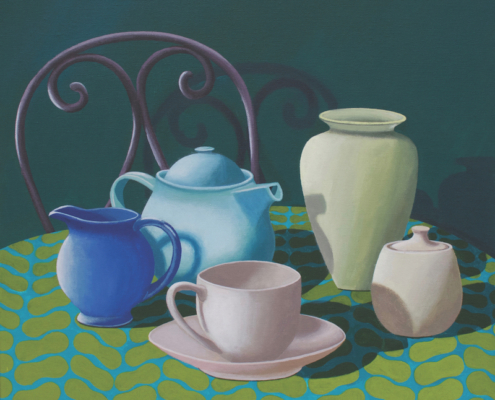 https://artedit.com.au/wp-content/uploads/2020/03/Libby-Moore-Will-you-be-my-friend-45x45cm-acrylic-on-canvas-�950-copy.jpg
1197
1200
Rose Leake
https://artedit.com.au/wp-content/uploads/2021/05/AE28-web-logo-4.jpg
Rose Leake
2020-03-18 15:59:38
2020-03-18 15:59:38
Q + A: Libby Moore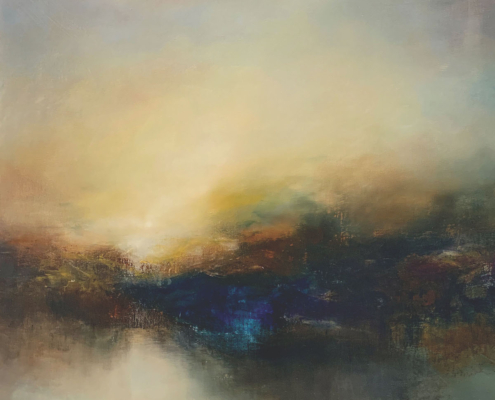 https://artedit.com.au/wp-content/uploads/2020/03/TowardstheSun-copy.jpg
1200
1200
Rose Leake
https://artedit.com.au/wp-content/uploads/2021/05/AE28-web-logo-4.jpg
Rose Leake
2020-03-18 14:50:35
2020-04-06 11:20:38
Q + A: Kris Ancog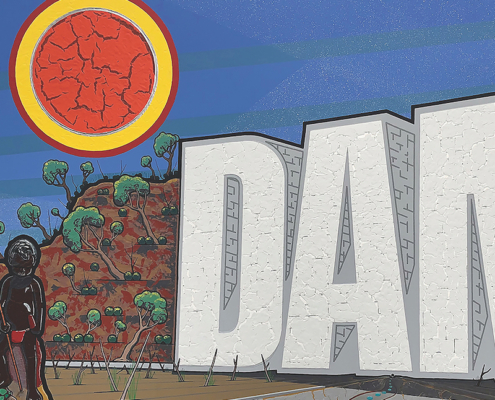 https://artedit.com.au/wp-content/uploads/2020/03/1.DamNation200x300cmSyntheticPolymerOnCanvas2019-copy.jpg
1200
1199
Rose Leake
https://artedit.com.au/wp-content/uploads/2021/05/AE28-web-logo-4.jpg
Rose Leake
2020-03-18 14:43:56
2020-03-19 10:37:52
Q + A: Blak Douglas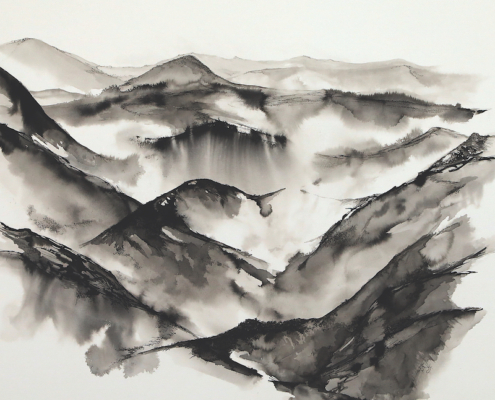 https://artedit.com.au/wp-content/uploads/2020/03/MistontheMountains_100x80cm_PigmentedInkandPenon300gsmFabrianoPaper_2019_KylieFogarty3-copy.jpg
1200
1200
Rose Leake
https://artedit.com.au/wp-content/uploads/2021/05/AE28-web-logo-4.jpg
Rose Leake
2020-03-18 14:35:19
2020-04-30 13:46:50
Q + A: Kylie Fogarty