ARTIST TIMOTHY WHITE ALLOWS HIMSELF TO GET LOST IN HIS ART MAKING.
Can you describe your process?
I work with porcelain clay and each piece is crafted on a potter's wheel. The work is bisque fired to 1000°C. I then formulate glazes for each piece before firing them a second time to 1300°C. The final phase in the process is applying lustres and firing the works a third time to achieve the finished piece.
Why have you chosen to work with porcelain clay?
I originally began working with stoneware but am now exploring the challenge of working with porcelain. The finished result is both difficult to achieve and very rewarding.
Where do you find inspiration?
I've always been inspired by the clay itself – how it speaks throughout the process. I enjoy manipulating the medium to create a pleasing shape that is hardened by fire. My colour choices are influenced by the sea and the cliffs on the Victorian coast where I have spent much of my time.
What is your studio like?
My studio is based in the industrial heart of Melbourne's west. I ride my bike there, and when I shut the door it becomes my oasis. I don my headphones, turn up the volume, and get lost in the creative process. The studio itself is spacious and has areas allocated for the different processes.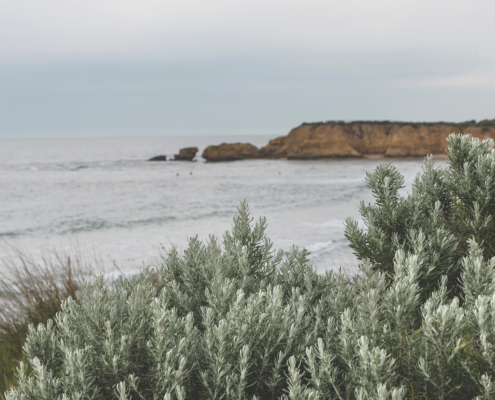 https://artedit.com.au/wp-content/uploads/2020/03/Tash-Carah-Torquay-Coast.-Photograph-on-archival-cotton-rag-available-in-3-sizes-from-�575-copy.jpg
1202
1200
Rose Leake
https://artedit.com.au/wp-content/uploads/2021/05/AE28-web-logo-4.jpg
Rose Leake
2020-03-18 16:07:41
2020-03-19 10:37:20
Q + A: Tash Carah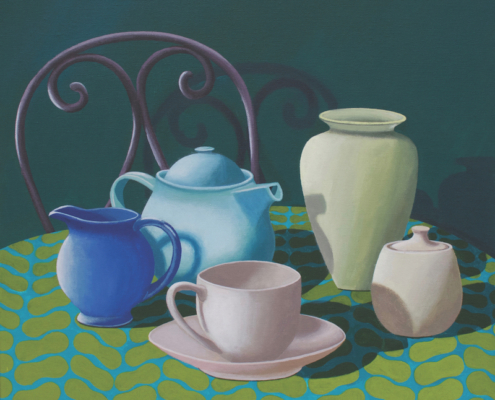 https://artedit.com.au/wp-content/uploads/2020/03/Libby-Moore-Will-you-be-my-friend-45x45cm-acrylic-on-canvas-�950-copy.jpg
1197
1200
Rose Leake
https://artedit.com.au/wp-content/uploads/2021/05/AE28-web-logo-4.jpg
Rose Leake
2020-03-18 15:59:38
2020-03-18 15:59:38
Q + A: Libby Moore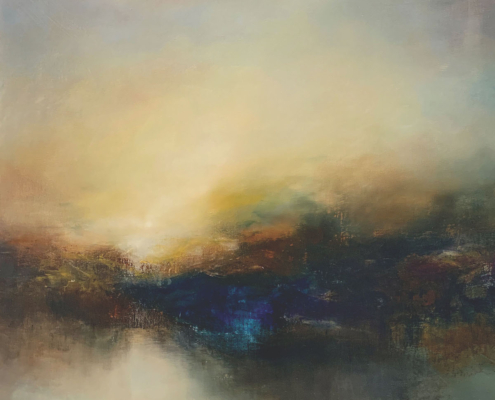 https://artedit.com.au/wp-content/uploads/2020/03/TowardstheSun-copy.jpg
1200
1200
Rose Leake
https://artedit.com.au/wp-content/uploads/2021/05/AE28-web-logo-4.jpg
Rose Leake
2020-03-18 14:50:35
2020-04-06 11:20:38
Q + A: Kris Ancog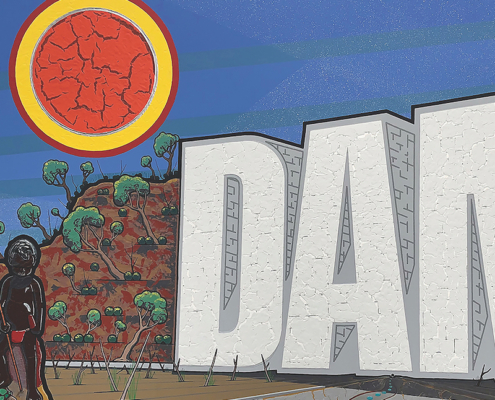 https://artedit.com.au/wp-content/uploads/2020/03/1.DamNation200x300cmSyntheticPolymerOnCanvas2019-copy.jpg
1200
1199
Rose Leake
https://artedit.com.au/wp-content/uploads/2021/05/AE28-web-logo-4.jpg
Rose Leake
2020-03-18 14:43:56
2020-03-19 10:37:52
Q + A: Blak Douglas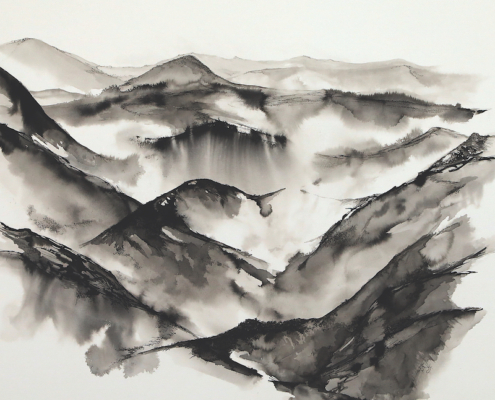 https://artedit.com.au/wp-content/uploads/2020/03/MistontheMountains_100x80cm_PigmentedInkandPenon300gsmFabrianoPaper_2019_KylieFogarty3-copy.jpg
1200
1200
Rose Leake
https://artedit.com.au/wp-content/uploads/2021/05/AE28-web-logo-4.jpg
Rose Leake
2020-03-18 14:35:19
2020-04-30 13:46:50
Q + A: Kylie Fogarty