TEXTILE ARTIST NIKI McDONALD USES THE TOOLS AND TECHNIQUES OF DOMESTICITY FOR URBAN SASS AND SUSTAINED SELF-EXPRESSION.
What inspires you?
I'm inspired by the ephemeral and drawn to the mechanical nature of my textile arts practice. Within the repetition and toiling is a space that allows me to connect with my intu- ition and inspires me beyond the daily grind.
Where do you work?
I sew as I go! Because I enjoy an art medium that is clean, portable, and sociable, I can sew on trains, planes and automobiles. I roll up my tapestry canvas, pack my wool, needle and scissors in my tapestry girl bag and find beautiful places to sew all day.
What's your process?
I start by taking photos of our vibrant and ephemeral urban landscapes and use them as inspiration to spray-paint the tapestry canvas- es. I then hand paint women's faces over the urban-inspired backgrounds. I am drawn to colour, ply and texture and seek wool that will best represent my intention.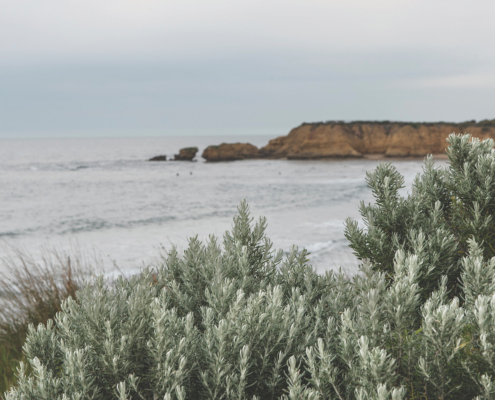 https://artedit.com.au/wp-content/uploads/2020/03/Tash-Carah-Torquay-Coast.-Photograph-on-archival-cotton-rag-available-in-3-sizes-from-�575-copy.jpg
1202
1200
Rose Leake
/wp-content/uploads/2018/05/Art-Edit-Magazine.png
Rose Leake
2020-03-18 16:07:41
2020-03-19 10:37:20
Q + A: Tash Carah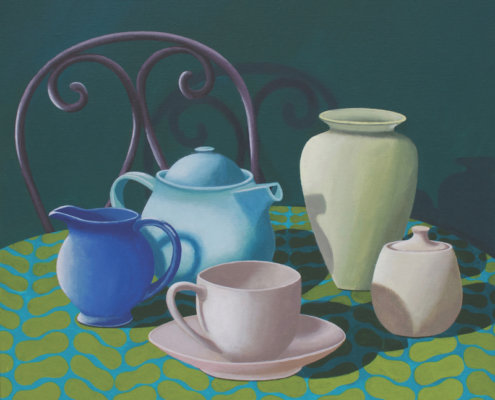 https://artedit.com.au/wp-content/uploads/2020/03/Libby-Moore-Will-you-be-my-friend-45x45cm-acrylic-on-canvas-�950-copy.jpg
1197
1200
Rose Leake
/wp-content/uploads/2018/05/Art-Edit-Magazine.png
Rose Leake
2020-03-18 15:59:38
2020-03-18 15:59:38
Q + A: Libby Moore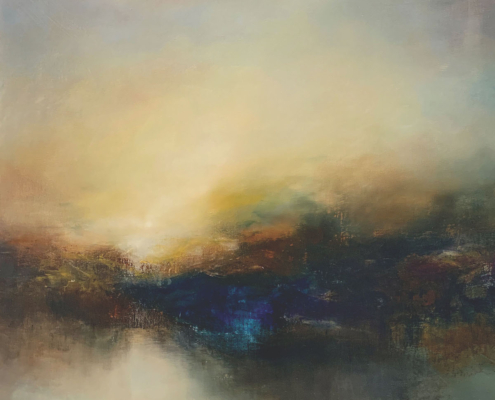 https://artedit.com.au/wp-content/uploads/2020/03/TowardstheSun-copy.jpg
1200
1200
Rose Leake
/wp-content/uploads/2018/05/Art-Edit-Magazine.png
Rose Leake
2020-03-18 14:50:35
2020-03-19 10:37:45
Q + A: Kris Ancog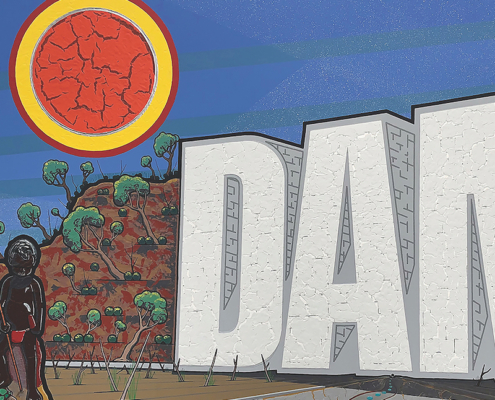 https://artedit.com.au/wp-content/uploads/2020/03/1.DamNation200x300cmSyntheticPolymerOnCanvas2019-copy.jpg
1200
1199
Rose Leake
/wp-content/uploads/2018/05/Art-Edit-Magazine.png
Rose Leake
2020-03-18 14:43:56
2020-03-19 10:37:52
Q + A: Blak Douglas