TEXTILE ARTIST NIKI McDONALD USES THE TOOLS AND TECHNIQUES OF DOMESTICITY FOR URBAN SASS AND SUSTAINED SELF-EXPRESSION.
What inspires you?
I'm inspired by the ephemeral and drawn to the mechanical nature of my textile arts practice. Within the repetition and toiling is a space that allows me to connect with my intu- ition and inspires me beyond the daily grind.
Where do you work?
I sew as I go! Because I enjoy an art medium that is clean, portable, and sociable, I can sew on trains, planes and automobiles. I roll up my tapestry canvas, pack my wool, needle and scissors in my tapestry girl bag and find beautiful places to sew all day.
What's your process?
I start by taking photos of our vibrant and ephemeral urban landscapes and use them as inspiration to spray-paint the tapestry canvas- es. I then hand paint women's faces over the urban-inspired backgrounds. I am drawn to colour, ply and texture and seek wool that will best represent my intention.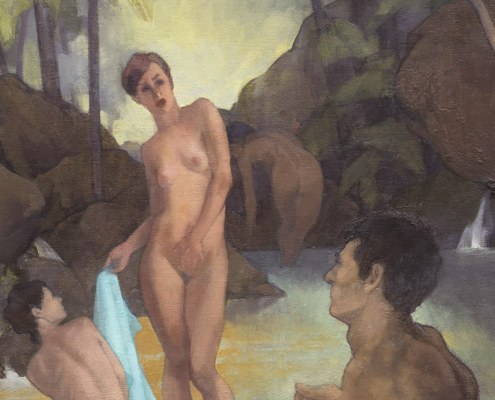 Kay Kane's paintings and drawings exemplify the skill and dexterity required to create art works which, through composition which combines juxtaposition of shape, line, colour and tone, work to uncover natural beauty, aesthetic purity, knowledge and truth.
https://artedit.com.au/wp-content/uploads/2018/07/Kay-Kane-Virtue-and-Power-form-Restoration-Series-by-Kay-Kane_-Oil-on-Linen-97-cm-h-X-62-cm-w_DSC9809-1.jpg
901
1601
Kirsty Sier
/wp-content/uploads/2018/05/Art-Edit-Magazine.png
Kirsty Sier
2018-07-24 00:41:07
2018-07-24 05:13:53
Q+A: Kay Kane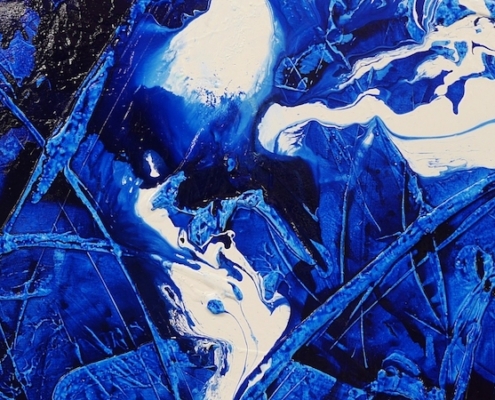 Franko's multidisciplinary practice burns the rulebook of acceptable artistic material.
https://artedit.com.au/wp-content/uploads/2018/07/FEATURE-Franko-Stunning-Blu-140cm-x-100cm.jpg
900
1600
Kirsty Sier
/wp-content/uploads/2018/05/Art-Edit-Magazine.png
Kirsty Sier
2018-07-24 00:07:42
2018-07-24 05:14:20
Q+A: Franko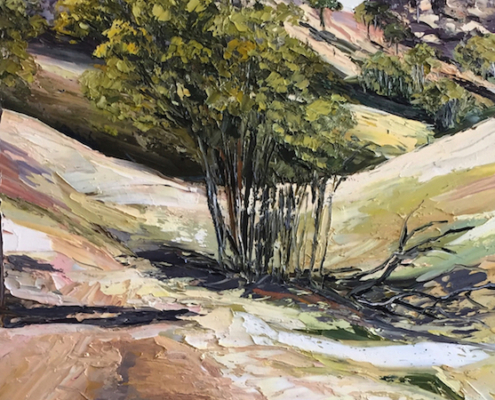 https://artedit.com.au/wp-content/uploads/2018/07/feature.jpg
900
1600
Rose Leake
/wp-content/uploads/2018/05/Art-Edit-Magazine.png
Rose Leake
2018-07-20 03:35:48
2018-07-20 04:10:38
Q+A: Sarah McDonald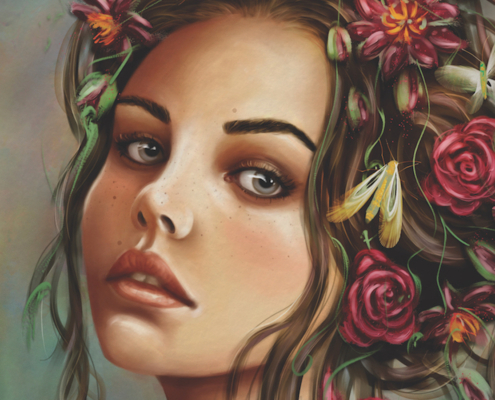 https://artedit.com.au/wp-content/uploads/2018/07/Feature.jpg
900
1578
Rose Leake
/wp-content/uploads/2018/05/Art-Edit-Magazine.png
Rose Leake
2018-07-20 03:28:34
2018-07-20 04:10:49
Q+A: Michelle Webb