LIZ MUIR'S LARGE IMPRESSIONIST OILS CAPTURE THE LIGHTS, COLOURS, SKIES AND SEASONAL CHANGES OF HER SURROUNDS.
What is your studio like?
Crowded, messy and surrounded by gardens, with good natural light, tons of paint, canvases, brushes, tools, couches for relaxing and contemplating unfinished work on many easels.
Do you prefer to work with music or in silence?
Music when relaxing and silence when concentrating. Being extremely sensitive to light and sounds is definitely part of my ability to create and communicate through art.
"The creaminess of oil paint allows me to smear colours together when mixing." –  Liz Muir
What materials do you use?
Oil on canvas. I love the archival qualities of these materials. The creaminess of oil paint allows me to smear colours togeth- er when mixing. This technique allows me to show one colour becoming another as I push across the surface, to immerse the viewer in my emotional journey.
What is your process?
On seeing something that I particularly like, I do a watercolour for colour planning and composition as a first step. Then, during the painting process, I continually photograph my work, using the camera as a third eye.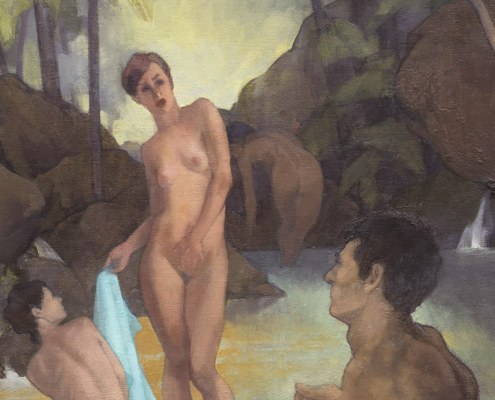 Kay Kane's paintings and drawings exemplify the skill and dexterity required to create art works which, through composition which combines juxtaposition of shape, line, colour and tone, work to uncover natural beauty, aesthetic purity, knowledge and truth.
https://artedit.com.au/wp-content/uploads/2018/07/Kay-Kane-Virtue-and-Power-form-Restoration-Series-by-Kay-Kane_-Oil-on-Linen-97-cm-h-X-62-cm-w_DSC9809-1.jpg
901
1601
Kirsty Sier
/wp-content/uploads/2018/05/Art-Edit-Magazine.png
Kirsty Sier
2018-07-24 00:41:07
2018-07-24 05:13:53
Q+A: Kay Kane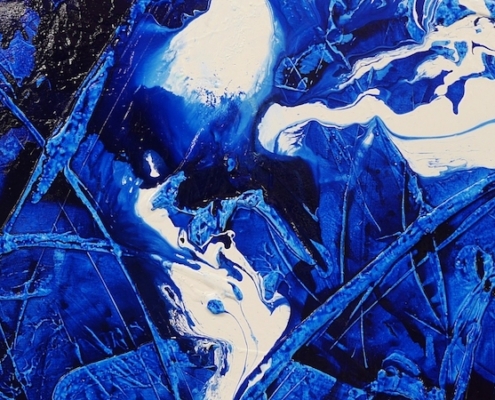 Franko's multidisciplinary practice burns the rulebook of acceptable artistic material.
https://artedit.com.au/wp-content/uploads/2018/07/FEATURE-Franko-Stunning-Blu-140cm-x-100cm.jpg
900
1600
Kirsty Sier
/wp-content/uploads/2018/05/Art-Edit-Magazine.png
Kirsty Sier
2018-07-24 00:07:42
2018-07-24 05:14:20
Q+A: Franko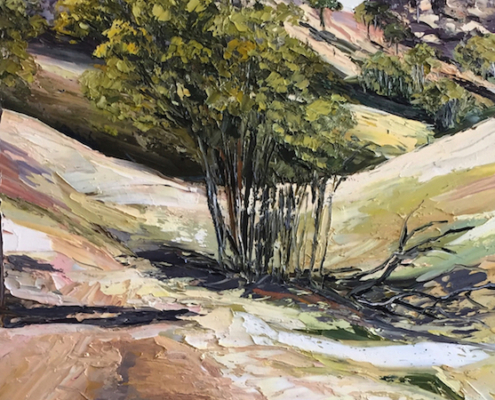 https://artedit.com.au/wp-content/uploads/2018/07/feature.jpg
900
1600
Rose Leake
/wp-content/uploads/2018/05/Art-Edit-Magazine.png
Rose Leake
2018-07-20 03:35:48
2018-07-20 04:10:38
Q+A: Sarah McDonald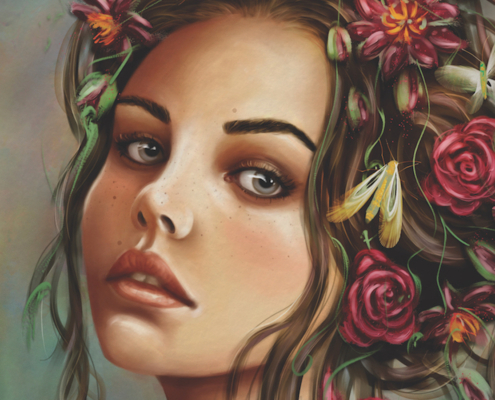 https://artedit.com.au/wp-content/uploads/2018/07/Feature.jpg
900
1578
Rose Leake
/wp-content/uploads/2018/05/Art-Edit-Magazine.png
Rose Leake
2018-07-20 03:28:34
2018-07-20 04:10:49
Q+A: Michelle Webb