ENGAGING NEGATIVE SPACE, LINE WORK AND A LIMITED PALETTE, ARTIST KYLIE FOGARTY CAREFULLY BALANCES CONSIDERATION AND SPONTANEITY.
How would you describe what you do?
I am a lover of line – all of my works commence this way and then evolve into intricate drawings or grand organic, expressive lyrical works. I often work with large scales.
When did you first fall in love with art?
I've been drawing since I could first hold a pencil. Art has always been a part of my life, I can't remember a time that I wasn't drawing. It has always been my method of self-expression.
What is your process?
My process starts with a lot of observation, consideration and thought. I work predominantly with ink, and for less subtle works I use oils and mixed media. There is an element of fragility with ink that releases the desire to control what is about to happen.
Allowing my mind to relax with the ink brings an element of song to my mind. I have the ability to direct and guide where I envision the ink makings could be, but ultimately it is the drawing that decides which marks belong and which are to stay.
Where do you find inspiration?
I am intrigued by the mood of the moment and the narrative it creates. Cloudy skies, moody beach scenes, intricate bark on gum trees, nature is always an inspiration for me.
What have you been working on recently?
Vineyard-inspired ink drawings for an artist in residence solo exhibition at Barton Estate Winery, Murrumbateman in May, and also some large Gum Tree mixed media works on paper for a group exhibition with Gallery of Small Things at the Corner Store Gallery, Orange, in April.
Where can people find your work?
My works can always be found on my website, also at the Gallery of Small Things in Watson; Humble House gallery in Fyshwick; Aarwun Gallery in Canberra; and Suki and Hugh Gallery in Bungendore. Regular exhibitions are also a key part of my art practice.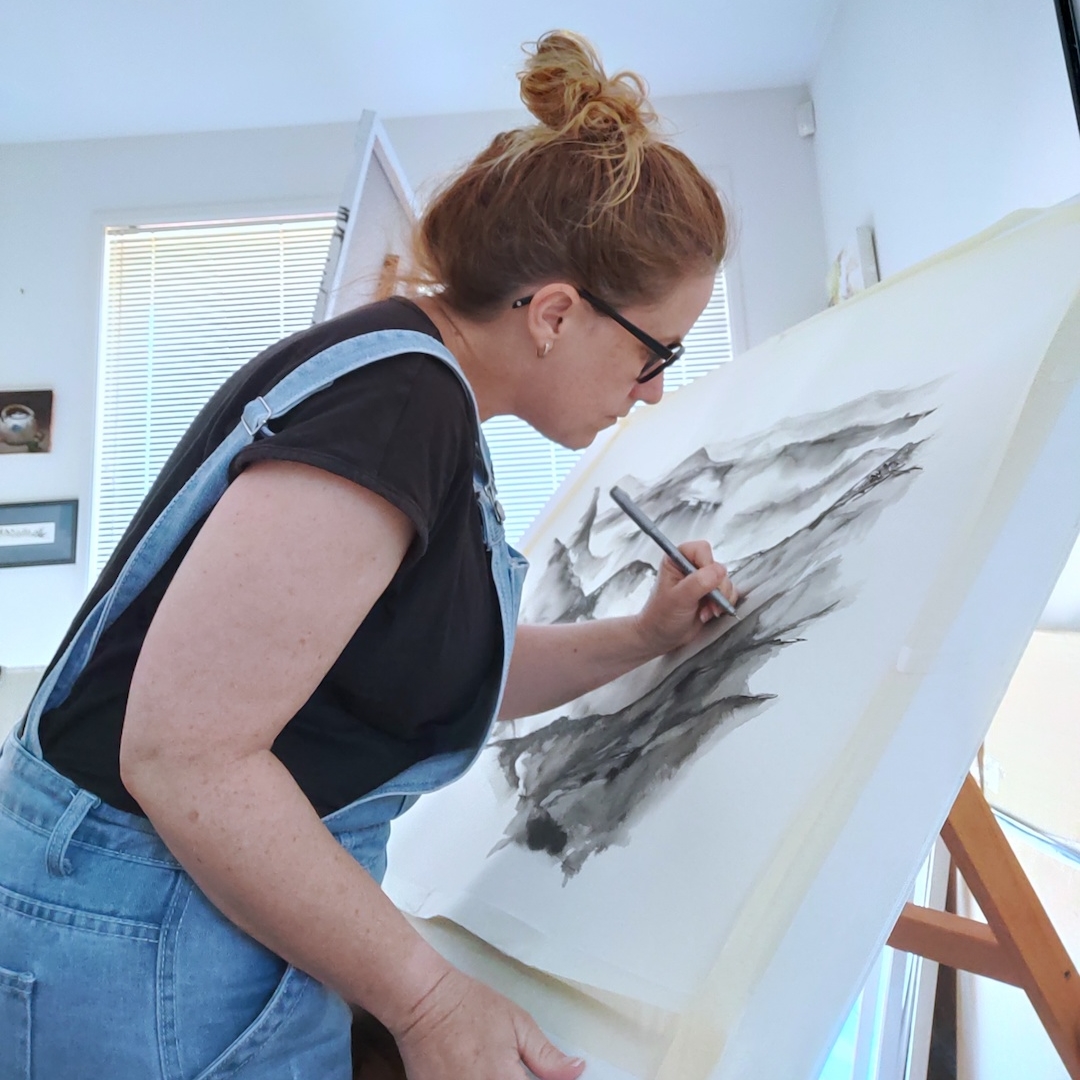 https://artedit.com.au/wp-content/uploads/2020/05/WIP-Mist-on-the-Mountains-_-Kylie-Fogarty-e1589413601709.jpg
1080
1080
Rose Leake
https://artedit.com.au/wp-content/uploads/2021/09/AE29-web-logo-copy.jpg
Rose Leake
2020-05-13 12:46:43
2020-05-14 09:46:56
Virtual Studio Visit: Kylie Fogarty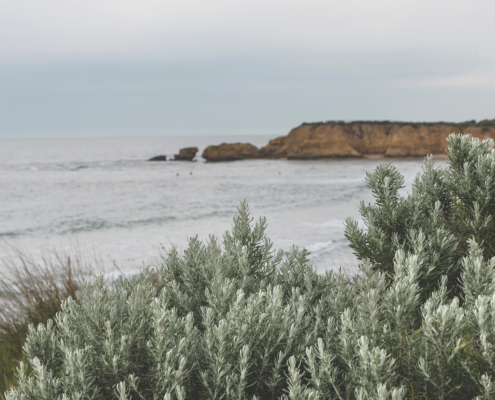 https://artedit.com.au/wp-content/uploads/2020/03/Tash-Carah-Torquay-Coast.-Photograph-on-archival-cotton-rag-available-in-3-sizes-from-�575-copy.jpg
1202
1200
Rose Leake
https://artedit.com.au/wp-content/uploads/2021/09/AE29-web-logo-copy.jpg
Rose Leake
2020-03-18 16:07:41
2020-03-19 10:37:20
Q + A: Tash Carah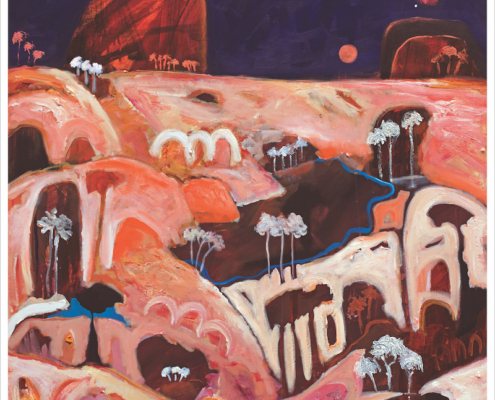 https://artedit.com.au/wp-content/uploads/2020/03/Jayne-Rolinson.-Copper-Moon.-Acrylic-on-camvas.-76x76cm-copy.jpg
1200
1200
Rose Leake
https://artedit.com.au/wp-content/uploads/2021/09/AE29-web-logo-copy.jpg
Rose Leake
2020-03-18 14:59:36
2020-03-19 10:37:38
Q + A: Jayne Rolinson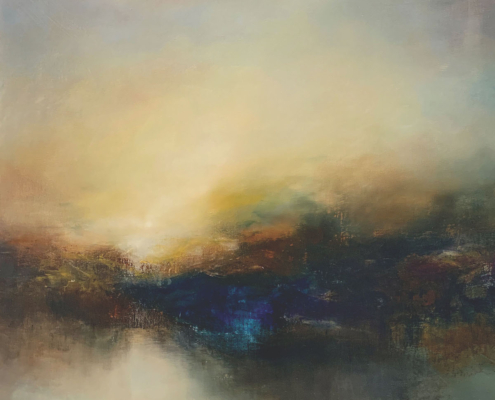 https://artedit.com.au/wp-content/uploads/2020/03/TowardstheSun-copy.jpg
1200
1200
Rose Leake
https://artedit.com.au/wp-content/uploads/2021/09/AE29-web-logo-copy.jpg
Rose Leake
2020-03-18 14:50:35
2020-04-06 11:20:38
Q + A: Kris Ancog
https://artedit.com.au/wp-content/uploads/2020/09/Stringybark-Study-1-Mixed-Media-on-300gsm-Fine-Art-Paper-by-Kylie-Fogarty.jpg
750
475
KYLIE FOGARTY
https://artedit.com.au/wp-content/uploads/2021/09/AE29-web-logo-copy.jpg
KYLIE FOGARTY
2020-09-28 09:56:08
2021-07-28 14:55:56
Stringybark Study 1, Mixed media by Kylie Fogarty
https://artedit.com.au/wp-content/uploads/2020/02/Studio_View_Black_Tower_ii_©Kylie_Fogarty_Pigmented_Ink_on_Fabriano_300gsm_Fine_Art_Paper_42.5x61.5cm.jpeg
1200
826
KYLIE FOGARTY
https://artedit.com.au/wp-content/uploads/2021/09/AE29-web-logo-copy.jpg
KYLIE FOGARTY
2020-03-09 10:02:41
2020-12-08 11:08:55
Studio View – Black Tower ii, ink on paper work by Kylie Fogarty