ARTIST ERIKA BECK'S PAINTINGS CAPTURE THE ESSENCE OF THE AUSTRALIAN ENVIRONMENT.
What do you try to convey through your art?
I am fascinated with the Australian landscape; its light, its silence, and its timelessness. This is what I try to project through my paintings – I continuously renew my approach to the subject to keep my landscapes contemporary and expressive.
Tell us about your studio?
My studio has a beautiful outlook over Middle Harbour [in Sydney] with inspiring views and great light. [Art consultant] Tony Geddes said he had never seen a tidier artist studio. I prefer to work with natural light over artificial light, so I work in the studio between 10am and 5pm. While in the studio I listen to classical music which inspires me and enhances my senses.
What materials do you prefer to use?
In recent years I've use synthetic polymer paints. The colours are flexible and vibrant, and I can paint at the speed of my creative impulses. They work well in liquid form or impasto and as they dry well the work can be easily transported.
Is working on location important to you?
To be in a particular landscape and experience its ambience and character is an essential element to my creative effort. I always try to do justice to what I see and sense during that time of direct engagement.
Do you have any upcoming exhibitions?
My forthcoming exhibition at Thienny Lee Gallery [in Sydney] is named Patterns of Light. This exhibition has been inspired by the beauty of the various locations around the Sydney Harbour walks and the magnificent bush walks around Middle Harbour, Beauty Point and the Northern Beaches. The works reflect the words of poet Rainer Maria Rilke: "Let him who is no longer startled and transformed by gardens, seas and skies, look anew."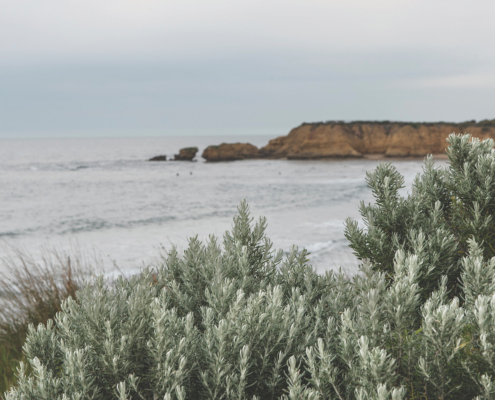 https://artedit.com.au/wp-content/uploads/2020/03/Tash-Carah-Torquay-Coast.-Photograph-on-archival-cotton-rag-available-in-3-sizes-from-�575-copy.jpg
1202
1200
Rose Leake
/wp-content/uploads/2018/05/Art-Edit-Magazine.png
Rose Leake
2020-03-18 16:07:41
2020-03-19 10:37:20
Q + A: Tash Carah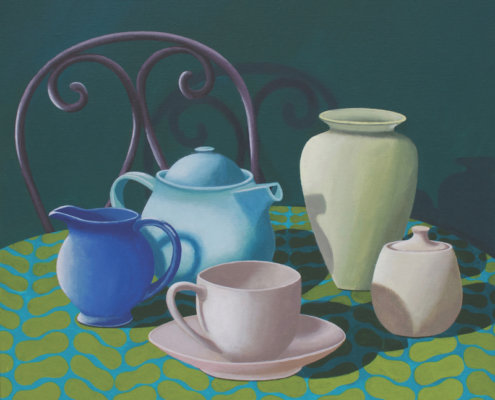 https://artedit.com.au/wp-content/uploads/2020/03/Libby-Moore-Will-you-be-my-friend-45x45cm-acrylic-on-canvas-�950-copy.jpg
1197
1200
Rose Leake
/wp-content/uploads/2018/05/Art-Edit-Magazine.png
Rose Leake
2020-03-18 15:59:38
2020-03-18 15:59:38
Q + A: Libby Moore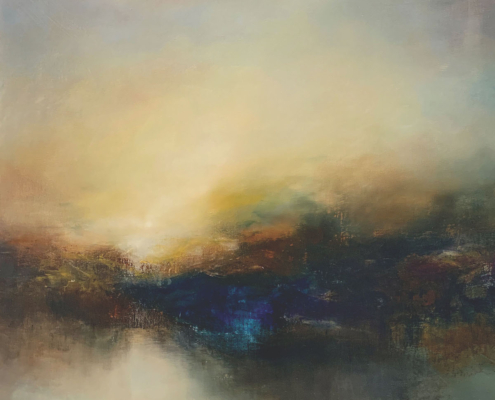 https://artedit.com.au/wp-content/uploads/2020/03/TowardstheSun-copy.jpg
1200
1200
Rose Leake
/wp-content/uploads/2018/05/Art-Edit-Magazine.png
Rose Leake
2020-03-18 14:50:35
2020-03-19 10:37:45
Q + A: Kris Ancog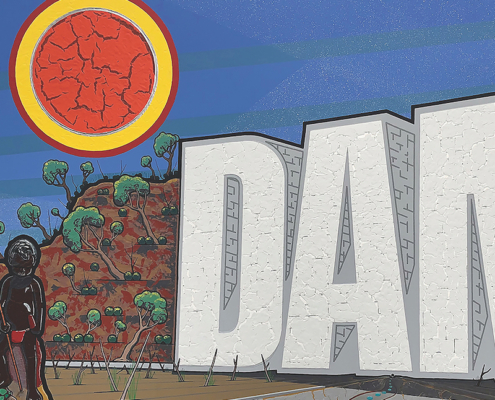 https://artedit.com.au/wp-content/uploads/2020/03/1.DamNation200x300cmSyntheticPolymerOnCanvas2019-copy.jpg
1200
1199
Rose Leake
/wp-content/uploads/2018/05/Art-Edit-Magazine.png
Rose Leake
2020-03-18 14:43:56
2020-03-19 10:37:52
Q + A: Blak Douglas