CLAIRE CAVANNA'S TRANQUIL CONCEPTUAL LANDSCAPES CREATE EVOCATIVE MOMENTS THAT DEMAND CLOSER INSPECTION.
Tell us about your process?
Initially, I go out into the local bushland and photograph areas that I think will make an interesting subject. I look for shapes rather than light or shadows. I make notes of the colours and shapes I'm interested in. When I return to the studio, I make small waterc- olour sketches on paper and then scale up onto linen or canvas using an acrylic base, finishing with oil paint. If I'm satisfied with the composition, I will then transcribe to a larger stretched linen or canvas to create the final piece.
Sometimes, I will transcribe the small watercolour sketch onto a large sheet of
stretched watercolour paper and once completed, I will remove the work from the
stretcher and have it framed under glass.
How do you work best?
I always work with music playing through my headset, that way I know I won't be dis- turbed. I listen to chamber music or electron- ic music, as I find both have a structure and tone that is similar to my work and aids my creative process.
What do you aim to achieve through your art?
My aim is to provide a quiet space for reflection, while adding beauty to our tumultuous world.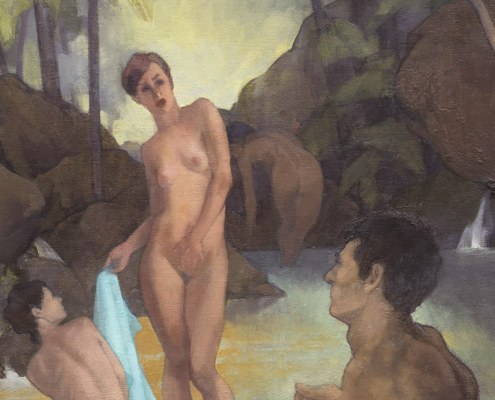 Kay Kane's paintings and drawings exemplify the skill and dexterity required to create art works which, through composition which combines juxtaposition of shape, line, colour and tone, work to uncover natural beauty, aesthetic purity, knowledge and truth.
https://artedit.com.au/wp-content/uploads/2018/07/Kay-Kane-Virtue-and-Power-form-Restoration-Series-by-Kay-Kane_-Oil-on-Linen-97-cm-h-X-62-cm-w_DSC9809-1.jpg
901
1601
Kirsty Sier
/wp-content/uploads/2018/05/Art-Edit-Magazine.png
Kirsty Sier
2018-07-24 00:41:07
2018-07-24 05:13:53
Q+A: Kay Kane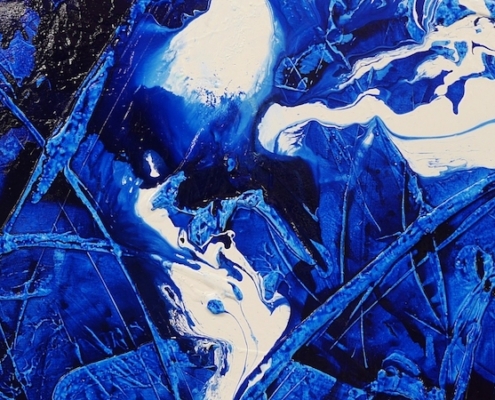 Franko's multidisciplinary practice burns the rulebook of acceptable artistic material.
https://artedit.com.au/wp-content/uploads/2018/07/FEATURE-Franko-Stunning-Blu-140cm-x-100cm.jpg
900
1600
Kirsty Sier
/wp-content/uploads/2018/05/Art-Edit-Magazine.png
Kirsty Sier
2018-07-24 00:07:42
2018-07-24 05:14:20
Q+A: Franko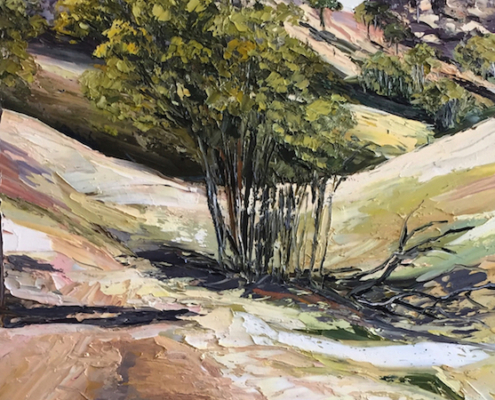 https://artedit.com.au/wp-content/uploads/2018/07/feature.jpg
900
1600
Rose Leake
/wp-content/uploads/2018/05/Art-Edit-Magazine.png
Rose Leake
2018-07-20 03:35:48
2018-07-20 04:10:38
Q+A: Sarah McDonald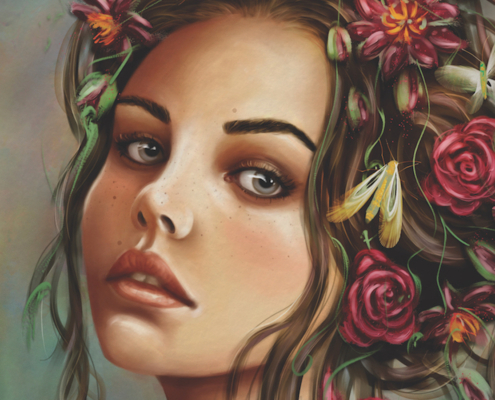 https://artedit.com.au/wp-content/uploads/2018/07/Feature.jpg
900
1578
Rose Leake
/wp-content/uploads/2018/05/Art-Edit-Magazine.png
Rose Leake
2018-07-20 03:28:34
2018-07-20 04:10:49
Q+A: Michelle Webb