ARTIST BONNIE BEHAN'S QUIRKY NATURE AND KEEN SENSE OF HUMOUR IMBUE HER WORK WITH LIFE.
How does art fit into your life?
I'm living on the wonderful Gold Coast where I am a tax agent with more than 1,400 clients – the best clients anyone could have! This restricts my painting for a large part of the year and I always look forward to the quieter periods when I can concentrate on my love of art and escape from reality. I find it very therapeutic.
Did you attend art school?
I actually dropped two classes in high school just so I could do Art. I've attended workshops with various excellent artists over the years, as well as demonstrations of new materials with art suppliers. I have gained inspiration from them but have my own style.
What materials do you use?
I mainly use acrylic paints, but I have also used charcoal, inks and watercolours. Recently I tried using inks on Yupo paper and I loved the results – I will certainly do more of those in the near future.
What is your studio like?
Gosh, I have a very messy art room that I can hardly move in because I have so many materials waiting to be used! So, sometimes I paint on the dining room table and do the occasional sketch in my office or whilst watching TV. I prefer to paint in silence, focusing on what I am trying to achieve and waiting for inspiration to come.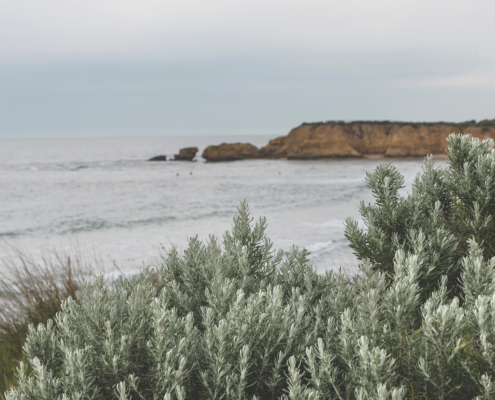 https://artedit.com.au/wp-content/uploads/2020/03/Tash-Carah-Torquay-Coast.-Photograph-on-archival-cotton-rag-available-in-3-sizes-from-�575-copy.jpg
1202
1200
Rose Leake
https://artedit.com.au/wp-content/uploads/2021/11/AE30-web-logo-1.jpg
Rose Leake
2020-03-18 16:07:41
2020-03-19 10:37:20
Q + A: Tash Carah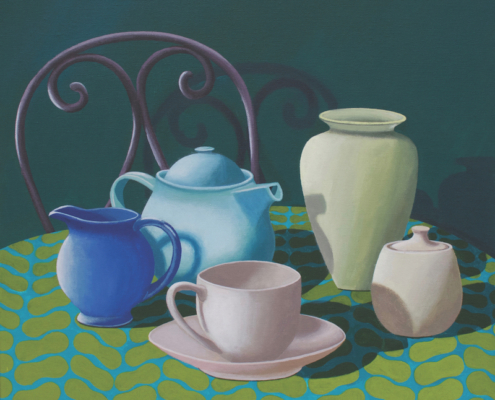 https://artedit.com.au/wp-content/uploads/2020/03/Libby-Moore-Will-you-be-my-friend-45x45cm-acrylic-on-canvas-�950-copy.jpg
1197
1200
Rose Leake
https://artedit.com.au/wp-content/uploads/2021/11/AE30-web-logo-1.jpg
Rose Leake
2020-03-18 15:59:38
2020-03-18 15:59:38
Q + A: Libby Moore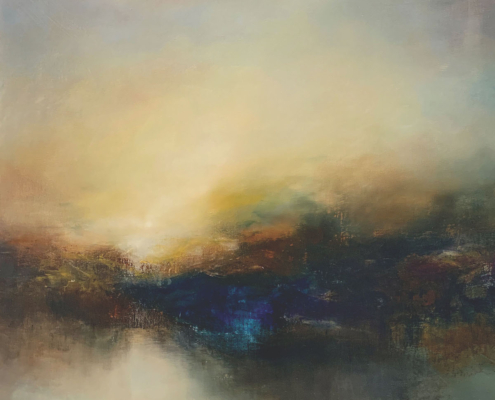 https://artedit.com.au/wp-content/uploads/2020/03/TowardstheSun-copy.jpg
1200
1200
Rose Leake
https://artedit.com.au/wp-content/uploads/2021/11/AE30-web-logo-1.jpg
Rose Leake
2020-03-18 14:50:35
2020-04-06 11:20:38
Q + A: Kris Ancog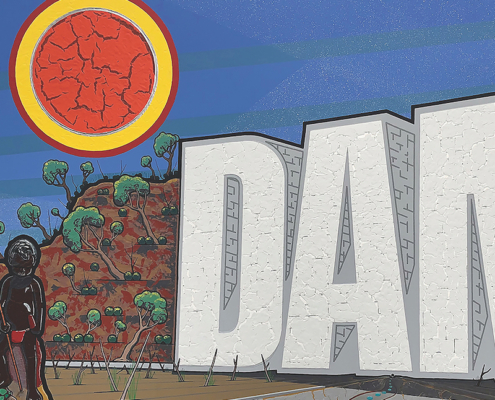 https://artedit.com.au/wp-content/uploads/2020/03/1.DamNation200x300cmSyntheticPolymerOnCanvas2019-copy.jpg
1200
1199
Rose Leake
https://artedit.com.au/wp-content/uploads/2021/11/AE30-web-logo-1.jpg
Rose Leake
2020-03-18 14:43:56
2020-03-19 10:37:52
Q + A: Blak Douglas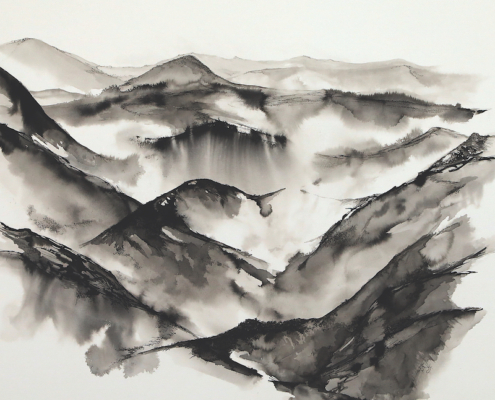 https://artedit.com.au/wp-content/uploads/2020/03/MistontheMountains_100x80cm_PigmentedInkandPenon300gsmFabrianoPaper_2019_KylieFogarty3-copy.jpg
1200
1200
Rose Leake
https://artedit.com.au/wp-content/uploads/2021/11/AE30-web-logo-1.jpg
Rose Leake
2020-03-18 14:35:19
2020-04-30 13:46:50
Q + A: Kylie Fogarty