INTRIGUED BY THE METAPHYSICAL QUALITY OF THINGS, ARTIST ANN RUSSELL USES HER WORK TO EXPLORE THE WORLD BEYOND OUR USUAL UNDERSTANDING.
How would you describe your works?
Characterised by bright, saturated colour and intensely textured surfaces, most of my work evolves, beginning with a layer of water media which gradually becomes the painting. Many of my artworks include coatings of Perspex or clear resin, sometimes with objects embedded between, to indicate that the created world is beyond our normal experience but nonetheless rich, magical and ultimately desirable.
What draws you to art?
I have always loved art and its ability to communicate ideas that language doesn't completely convey. It has also been the primary tool I have used to investigate and develop my own philosophies and ideologies about life and living. This has culminated in becoming a researcher working towards a Doctorate in Creative Arts at the University of Southern Queensland, which combines my interest in visual art and education. Although I no longer work in a secondary school, I still love to teach and help people discover their own visual language.
What inspires your work?
I am fascinated by the metaphysical qualities of things, particularly the natural world, and am drawn to the idea that there is much more to life and the world than what we can experience within our sensible reality. This has led me to an interest in fairy tales and I draw strongly from them in terms of symbolism.
Can you describe your studio?
Nature in all its forms is my main muse and so the forested acreage I live on is constant inspiration. I use my studio for teaching as well as making, so it has a comfortable, relaxing feel. I always have music playing while anyone is working in there.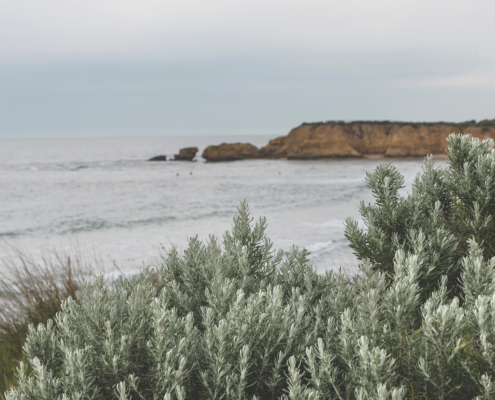 https://artedit.com.au/wp-content/uploads/2020/03/Tash-Carah-Torquay-Coast.-Photograph-on-archival-cotton-rag-available-in-3-sizes-from-�575-copy.jpg
1202
1200
Rose Leake
https://artedit.com.au/wp-content/uploads/2021/09/AE29-web-logo-copy.jpg
Rose Leake
2020-03-18 16:07:41
2020-03-19 10:37:20
Q + A: Tash Carah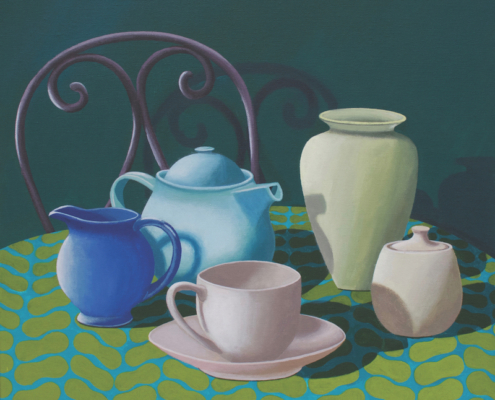 https://artedit.com.au/wp-content/uploads/2020/03/Libby-Moore-Will-you-be-my-friend-45x45cm-acrylic-on-canvas-�950-copy.jpg
1197
1200
Rose Leake
https://artedit.com.au/wp-content/uploads/2021/09/AE29-web-logo-copy.jpg
Rose Leake
2020-03-18 15:59:38
2020-03-18 15:59:38
Q + A: Libby Moore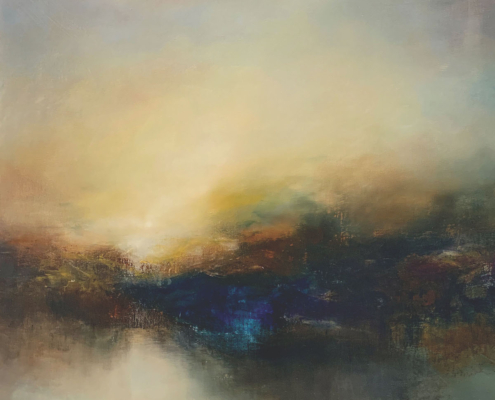 https://artedit.com.au/wp-content/uploads/2020/03/TowardstheSun-copy.jpg
1200
1200
Rose Leake
https://artedit.com.au/wp-content/uploads/2021/09/AE29-web-logo-copy.jpg
Rose Leake
2020-03-18 14:50:35
2020-04-06 11:20:38
Q + A: Kris Ancog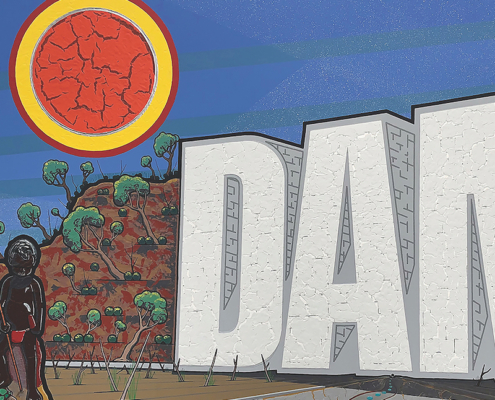 https://artedit.com.au/wp-content/uploads/2020/03/1.DamNation200x300cmSyntheticPolymerOnCanvas2019-copy.jpg
1200
1199
Rose Leake
https://artedit.com.au/wp-content/uploads/2021/09/AE29-web-logo-copy.jpg
Rose Leake
2020-03-18 14:43:56
2020-03-19 10:37:52
Q + A: Blak Douglas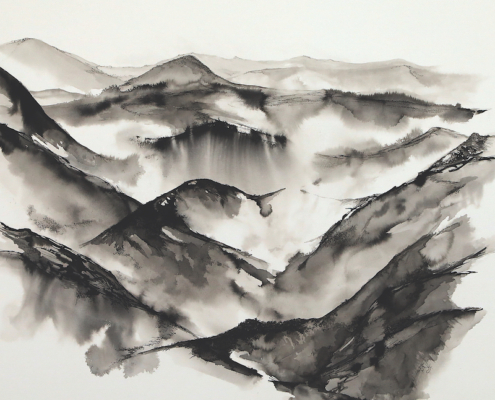 https://artedit.com.au/wp-content/uploads/2020/03/MistontheMountains_100x80cm_PigmentedInkandPenon300gsmFabrianoPaper_2019_KylieFogarty3-copy.jpg
1200
1200
Rose Leake
https://artedit.com.au/wp-content/uploads/2021/09/AE29-web-logo-copy.jpg
Rose Leake
2020-03-18 14:35:19
2020-04-30 13:46:50
Q + A: Kylie Fogarty