Project Sheet: Making a Statement
ARTWORKS WITH DRAMA, SUBTLE VISUAL INTEREST AND RESONANCE ADD A UNIQUE LAYER TO THIS HERITAGE HOME. REBECCA GROSS WRITES. PHOTOGRAPHY BY PRUE RUSCOE.
ALMA HOUSE is a handsome state heritage-listed residence in Mosman, Sydney. Built in the 1890s in the late-Italianate style, the building is steeped in history and now home to a family of six. The building had certainly seen better days when the clients bought it in 2010. They engaged heritage architect firm Architelle and interior design practice Studio Gorman to restore the house as a contemporary family home, including the curation of an ongoing collection of artworks. Studio Gorman selected pieces that have a sense of drama, subtle visual interest and that resonate with the clients – much like Alma House itself.
The restoration took seven years, over which time Suzanne Gorman, creative director of Studio Gorman, kept an eye out for artworks to complement the home and family. The clients wanted to develop their appreciation of art, and Suzanne introduced them to many Australian-based artists, including Stephen Ormandy, Paul Ryan and Rex Turnbull, and her favourite galleries in Brisbane, Melbourne, Sydney and South Coast NSW. "We looked for pieces that create a visceral response, with my only rule being a level of refinement worthy of investment," says Suzanne.
Those artworks that did evoke an instinctual response often had a connection to Australia or England or reminded the clients of places they had visited. "People are generally drawn to art that reveals some piece of themselves," says Suzanne. Kim Baker's Still Life and Justin Feuerring's street-art-style painting hang in the formal living room where their colour and scale draw attention as people pass through the hallway. "I love the juxtaposition of Feuerring's edgy, raw piece alongside the beauty and femininity of Baker's Still Life, which has a nostalgic quality that works beautifully with the heritage of Alma," says Suzanne.
Large-scale pieces by Liza Lacroix and Doris Bush Nungarrayi, as well as a monumental Waterford crystal pendant, are majestic in the formal dining room. "Nungarrayi's painting is both delicate like lace and bold in its graphic monochrome palette," Suzanne describes. The ochre, ivory and red palette of Lacroix's painting complement the custom Tappeti rug beneath the dining table and the plush furniture in the formal living room. Stephen Ormandy's Dance Floor and Rex Turnbull's The Aviator each add drama, in their own way, to the upstairs movie room. Ormandy's painting has bold geometries and colour, while Turnbull's is an intricate and haunting piece.
In contrast, small-scale artworks bring a sense of calm and invite an up-close view in more private spaces. The gloss finish and palette of Alan Jones' landscape painting of Moonee Beach on the mid-coast NSW adds depth and richness to the bedroom. Paul Ryan uses prominent brushstrokes to depict his hometown area of Thirroul just south of Sydney. The landscape painting hangs in the former maid's stair, which is a folly now. Studio Gorman and the client continue to seek and procure artworks to complement Alma House and the family who now calls it home. "There is always a reason that art resonates with an individual. It is the layer that makes a home unique," Suzanne says.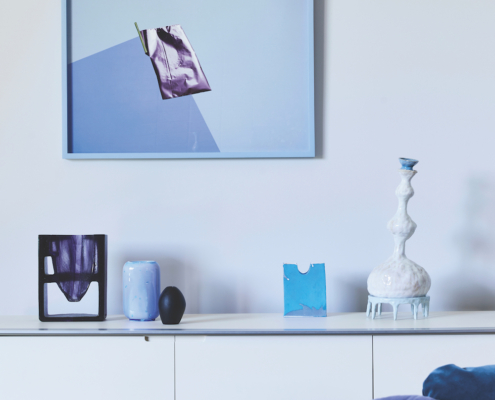 https://artedit.com.au/wp-content/uploads/2020/08/Bock_Ashmore034-1.jpg
1026
1000
Rose Leake
https://artedit.com.au/wp-content/uploads/2020/08/Art-Edit-logo-2020_blue.jpg
Rose Leake
2020-08-25 13:44:54
2020-08-25 13:44:54
Project Sheet: A State of Blue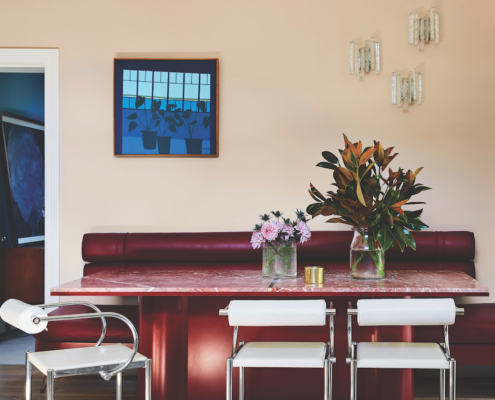 https://artedit.com.au/wp-content/uploads/2020/08/Punt_Rd_05196290_RTS-1.jpg
1000
1004
Rose Leake
https://artedit.com.au/wp-content/uploads/2020/08/Art-Edit-logo-2020_blue.jpg
Rose Leake
2020-08-25 13:29:14
2020-08-25 13:29:14
Project Sheet: Art Abounds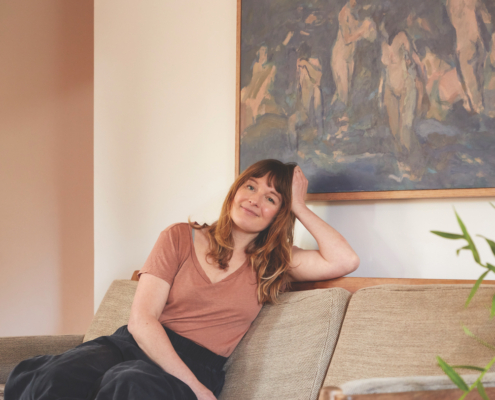 https://artedit.com.au/wp-content/uploads/2020/08/ArtEditJessicaTremp-0458-1.jpg
1000
1004
Rose Leake
https://artedit.com.au/wp-content/uploads/2020/08/Art-Edit-logo-2020_blue.jpg
Rose Leake
2020-08-25 13:04:07
2020-08-25 13:04:07
Living With Art: Everlasting Love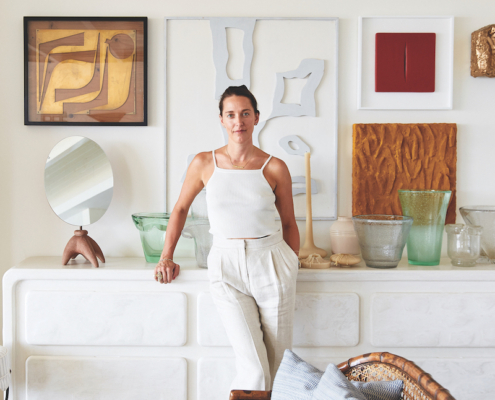 https://artedit.com.au/wp-content/uploads/2020/03/011-1.jpg
1200
1201
Rose Leake
https://artedit.com.au/wp-content/uploads/2020/08/Art-Edit-logo-2020_blue.jpg
Rose Leake
2020-03-19 11:30:32
2020-03-19 11:30:32
Living with Art: Hungry for More