Project Sheet: Living in Wonderland
PACKED TO THE RAFTERS WITH COLOUR, STYLE AND A SENSE OF MAGIC, THIS CONTEMPORARY HOME IS AN ART LOVER'S DREAM. REBECCA GROSS WRITES. PHOTOGRAPHY BY ANSON SMART.
"The client has an incredible eye for fashion and her love of art is an extension of this," says interior designer Claire Delmar of Studio CD Design. Claire worked with the home owner to inject a sense of fun and youthfulness into this grand Victorian estate, selecting contemporary artworks that express their love of fashion, art and colour.   
The Italianate residence presents a grand façade with ornate ironwork and classical ornamentation. The interior architecture is equally grand and decorative and is painted in white and light-grey tones to provide a neutral backdrop layered with furnishings and artwork reflecting the homeowners' vibrant personalities. "The house feels calm and serene and like a magical wonderland as colour, wallpaper and décor tell a story in each room," Claire describes.
The client had some special and sentimental artworks, which Claire used as a foundation to curate a collection, procuring bright, bold pieces that play with shapes and movement and have fashion and the female form as a recurring motif.
Matthew Johnson's Nimbus Rosa and Joe Suzuki's Balloon Puppy set the playful tone at the entry of the house. "Nimbus Rosa has amazing presence and the bold scale brings lightness into the otherwise dark entrance," Claire says.
Miguel Vallinas' photograph inspired the colour palette in the formal living room, where navy blue and shades of grey are balanced with soft pink and the deep red of Antonia Mrlijak's Influential Conception 1. "The client and I were not passionate about red, but we embraced the boldness and it gives this room life," says Claire. James King's Dijon Rooftop is set in an antique art stand and plays on the idea of looking out the window to a French cityscape.
The French influence and scenic view continue in the formal dining room, where Petrina Hicks' Blue Bird is juxtaposed against picturesque wallpaper from Ananbô. "This French wallpaper provides a story for the dining room. It makes you feel like you're dining outside in a beautiful garden, while the model in nude-coloured clothing represents the calmness felt in nature and the bluebird is at one with the landscape," says Claire.
As in Blue Bird, the female form is a recurring theme throughout the artworks and sculpture. Alied Nijp-Holman's sculpture Girl with Tail sits on a bright orange pedestal in the informal dining room and unites the client's love of both art and fashion. Casper Faassen's Hanae has a mysterious and romantic disposition in the master bedroom, and Thomas Bucich's Nude Study VII complements the calm palette in the guest bedroom, which offers a sense of escape.
The client and Claire shared images of artworks throughout the process, finding space in the house for those they loved. Wall space became limited as the collection grew, so Claire curated an art wall on the landing with mixed mediums and sculptures that capture the client's love of colour and art. "It's a wonderful feeling when you can make the client's vision come to life."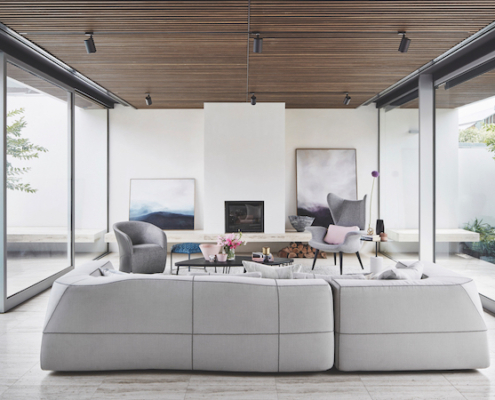 SWEE LIM IMPARTS HER LOVE OF FINE ART TO HER CLIENTS, BRINGING EMOTION, ENERGY AND EXPRESSION INTO EVERY SPACE.
https://artedit.com.au/wp-content/uploads/2018/06/Feature-C_Y_Harold_St_0135-copy.jpg
900
1600
Kirsty Sier
/wp-content/uploads/2018/05/Art-Edit-Magazine.png
Kirsty Sier
2018-06-26 21:27:01
2019-12-05 15:36:50
Project sheet: A deeper meaning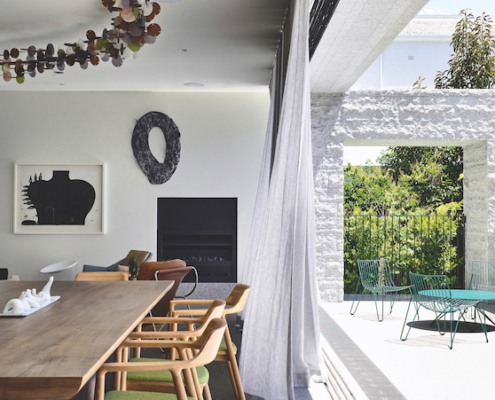 B.E ARCHITECTURE INTRODUCED THIS HOMEOWNER TO NEW IDEAS AND ARTISTS, TO CREATE A COLLECTION THAT REMAINS MEANINGFUL AND MEMORABLE.
https://artedit.com.au/wp-content/uploads/2018/06/Feature-B.E_Hampden_derek029_v2-copy.jpg
901
1600
Kirsty Sier
/wp-content/uploads/2018/05/Art-Edit-Magazine.png
Kirsty Sier
2018-06-26 21:14:48
2019-12-05 15:37:21
Project Sheet: Journey to Discovery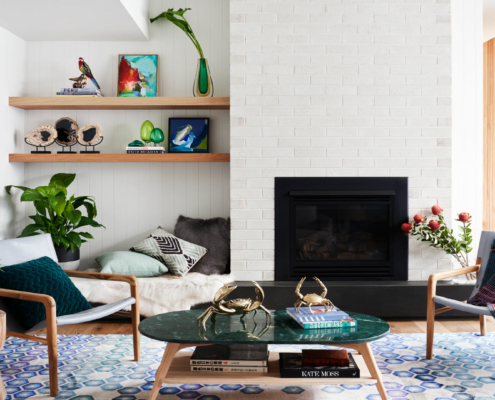 REBECCA GROSS DISCOVERS THE JOY, PLAYFULNESS AND NOSTALGIA IN THIS MODERN EDWARDIAN VILLA FILLED WITH ART. PHOTOGRAPHY BY EVE WILSON.
https://artedit.com.au/wp-content/uploads/2018/05/Works-by-Laelie-Berzon-sit-in-the-shelf-in-the-living-room.jpg
1080
1920
Art Edit
/wp-content/uploads/2018/05/Art-Edit-Magazine.png
Art Edit
2018-05-08 09:26:59
2019-12-05 16:04:30
Project Sheet: In the Mood
https://artedit.com.au/wp-content/uploads/2019/09/RedFerryPassingBluesPoint.60x48.72.jpg
747
935
Sally
/wp-content/uploads/2018/05/Art-Edit-Magazine.png
Sally
2019-09-23 10:54:03
2020-01-17 13:09:51
Red Ferry Passing Blues Point - Plein Air
https://artedit.com.au/wp-content/uploads/2018/08/MaryDonnelly-Pyrus-communis-IV-scaled.jpg
2005
2560
Mary
/wp-content/uploads/2018/05/Art-Edit-Magazine.png
Mary
2018-08-14 15:09:38
2020-01-17 15:13:34
Pyrus communis IV
https://artedit.com.au/wp-content/uploads/2018/08/MaryDonnelly-Pink-Cup-Orange-Strip-and-3Brown-Pears-scaled.jpg
2560
2546
Mary
/wp-content/uploads/2018/05/Art-Edit-Magazine.png
Mary
2018-08-14 15:11:54
2020-01-17 15:12:35
Pink Cup, Orange Strip and 3 Brown Pears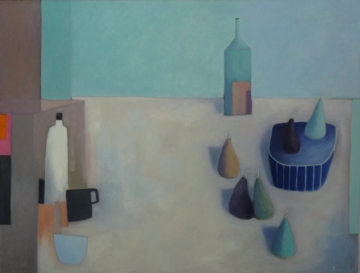 https://artedit.com.au/wp-content/uploads/2018/08/MaryDonnelly-Pears-Pyrus-communisI-scaled.jpg
1943
2560
Mary
/wp-content/uploads/2018/05/Art-Edit-Magazine.png
Mary
2018-08-14 15:06:07
2020-01-17 15:15:10
Pears - Pyrus communis