Project Sheet: A Family Story
AFTER A LIFETIME OF SAYING GOODBYE TO THEIR ART AND HOMES, A PROPERTY DEVELOPER'S FAMILY SETS DOWN ROOTS IN A PERMANENT SPACE RIFE WITH PERSONAL REFERENCES. REBECCA GROSS WRITES.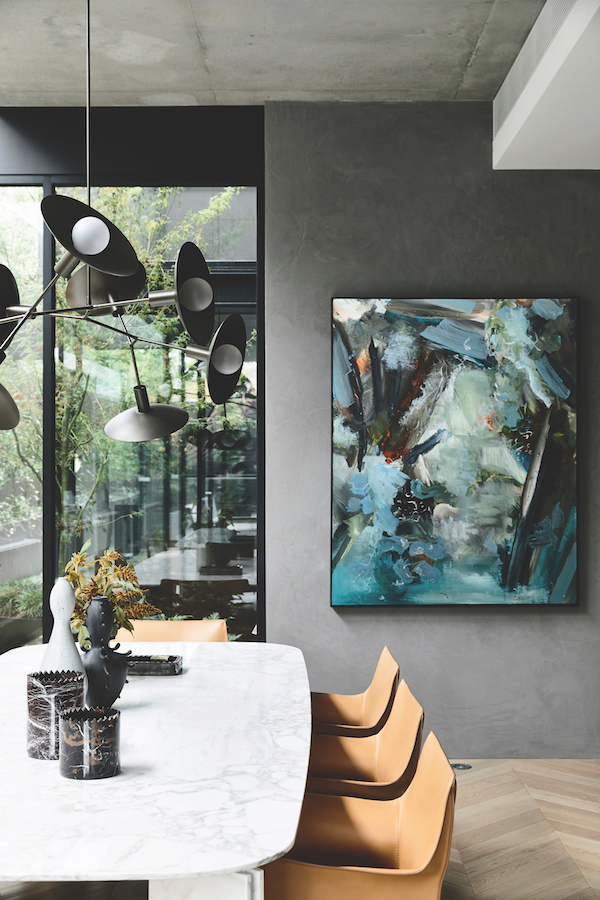 BEAR AND POPI AGUSHI are accustomed to saying goodbye to their homes. Bear, a property developer, co-designs and builds houses for a living, often selling all of the furnishings and artworks along with them. But their latest house is different. Bear and Popi selected pieces to keep; pieces to live with them now and when they move in the future.
Melbourne architecture practice Workroom designed the house with interior styling by Simone Haag. "The house was conceived as an evolution," says John Bornas, director of Workroom. "As you move through it, the spaces and details unfold, telling the story of the house and its family." A palette of raw concrete, steel and stone provides a hard-edged aesthetic, layered with softer furnishings and artworks that balance out the masculine and feminine undertones.
Simone worked with Popi and Bear to select artworks that have visual impact and tell a story without detracting from the architecture. They started with a blank canvas, except for one treasured piece that rests on the plinth in the family room. Nightingale by Del Kathryn Barton depicts the title character from the animated short film Oscar Wilde's The Nightingale and the Rose. "I have adored this melancholic fairy tale since childhood," says Popi. "Oscar Wilde is one of my most beloved writers and Del Kathryn Barton my favourite artist. Her artwork is decadent, poetic and provocative – much like Oscar's writing."
Riven by Ian Rayer-Smith is a bright spark on the wall between the kitchen and dining area, its blue, green, tan and charcoal palette complementing the dining chairs and garden view. The wall behind the dining table remains unadorned to highlight the sculptural nature of the pendant and to "give the concrete wall some breathing space," Simone says.
Two abstract portraits by Stacey Rees sit side by side on the fireplace mantel in the living room. The colours stand out against the black panelled wall and act as a tonal friend for the plush red sofa and custom-designed leopard-print rug.
At the landing of the snaking, folded-plate steel stair – which John describes as being "like a Meadmore sculpture" – is a seating area with two paintings by Elle-louise Burguez. Simone and Popi were instantly attracted to the playful, colourful artworks, which are inspired by the music, ceremonies and daily rituals of ancient Persia.
Liza Lacroix's painting Untitled I hangs in the master bedroom. "It's framed beautifully with a lovely profile that has an old feeling about it," says Simone. An assortment of Louise Kyriakou's ceramic face wall plaques decorate a corner of the room, each with its own personality built from stylised characters and graphic shapes.
"The language of the artworks and objects sit perfectly within each space to tell the story of the house and its family," says John. "It really became the sum of its parts, all designed to work in unison."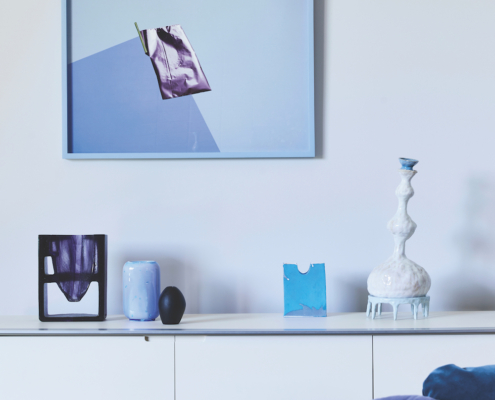 https://artedit.com.au/wp-content/uploads/2020/08/Bock_Ashmore034-1.jpg
1026
1000
Rose Leake
https://artedit.com.au/wp-content/uploads/2020/08/Art-Edit-logo-2020_blue.jpg
Rose Leake
2020-08-25 13:44:54
2020-08-25 13:44:54
Project Sheet: A State of Blue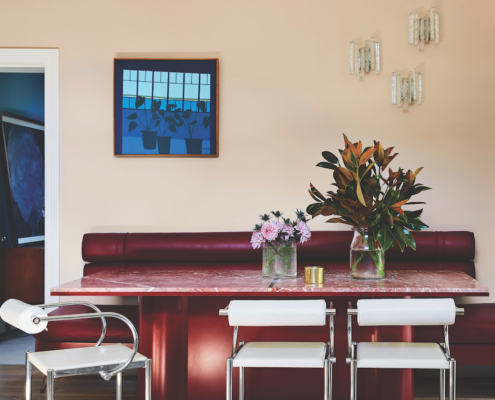 https://artedit.com.au/wp-content/uploads/2020/08/Punt_Rd_05196290_RTS-1.jpg
1000
1004
Rose Leake
https://artedit.com.au/wp-content/uploads/2020/08/Art-Edit-logo-2020_blue.jpg
Rose Leake
2020-08-25 13:29:14
2020-08-25 13:29:14
Project Sheet: Art Abounds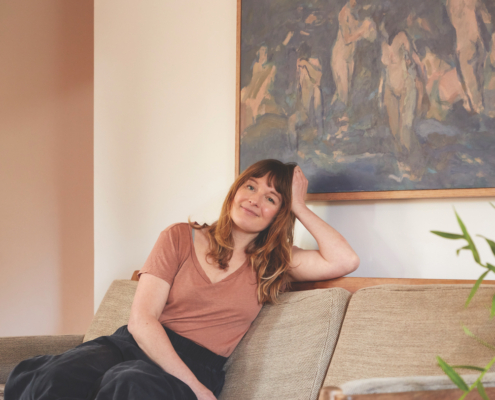 https://artedit.com.au/wp-content/uploads/2020/08/ArtEditJessicaTremp-0458-1.jpg
1000
1004
Rose Leake
https://artedit.com.au/wp-content/uploads/2020/08/Art-Edit-logo-2020_blue.jpg
Rose Leake
2020-08-25 13:04:07
2020-08-25 13:04:07
Living With Art: Everlasting Love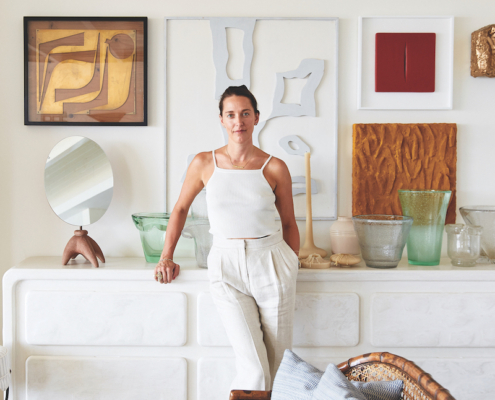 https://artedit.com.au/wp-content/uploads/2020/03/011-1.jpg
1200
1201
Rose Leake
https://artedit.com.au/wp-content/uploads/2020/08/Art-Edit-logo-2020_blue.jpg
Rose Leake
2020-03-19 11:30:32
2020-03-19 11:30:32
Living with Art: Hungry for More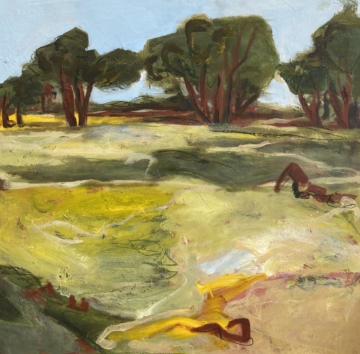 https://artedit.com.au/wp-content/uploads/2020/09/40x40-PRO-HART-A-PRIZE-Just-Back-of-the-River-2020-Timber-Frame-scaled-e1600224132587.jpg
787
800
Joanna
https://artedit.com.au/wp-content/uploads/2020/08/Art-Edit-logo-2020_blue.jpg
Joanna
2020-09-16 12:42:38
2020-09-16 12:42:39
Just Back of the River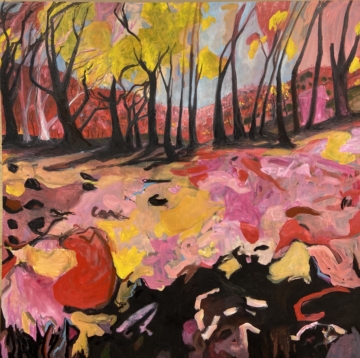 https://artedit.com.au/wp-content/uploads/2020/09/100x100-ART-EDIT-JOANNA-COLE-Bushfire-2020-100x100-1-scaled-e1600221858623.jpg
795
800
Joanna
https://artedit.com.au/wp-content/uploads/2020/08/Art-Edit-logo-2020_blue.jpg
Joanna
2020-09-16 12:07:49
2020-09-16 12:07:50
Bushfire
https://artedit.com.au/wp-content/uploads/2020/09/20x20cm-Cliffs-of-Napperby-Gorge2020-Oil-on-ply-Timber-Frame-420-Joanna-Cole-e1600221720129.jpg
800
800
Joanna
https://artedit.com.au/wp-content/uploads/2020/08/Art-Edit-logo-2020_blue.jpg
Joanna
2020-09-16 12:02:45
2020-09-16 12:02:45
Cliffs of Napperyby Gorge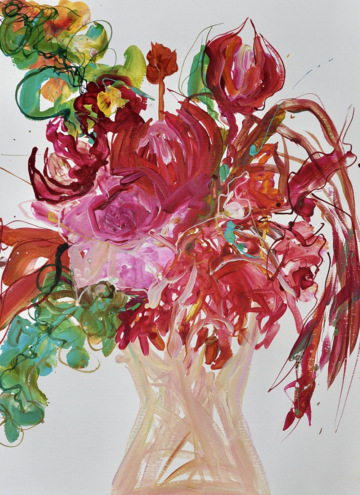 https://artedit.com.au/wp-content/uploads/2020/09/Blooming-Beauty-e1599618475349.jpg
1099
800
Kerry Bruce Art
https://artedit.com.au/wp-content/uploads/2020/08/Art-Edit-logo-2020_blue.jpg
Kerry Bruce Art
2020-09-09 12:20:26
2020-09-10 15:23:58
Bloomin Beauty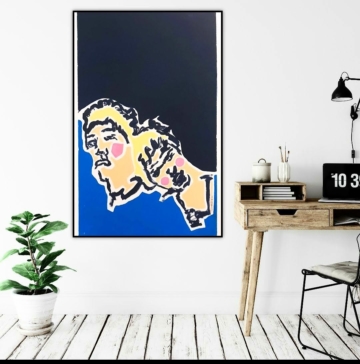 https://artedit.com.au/wp-content/uploads/2020/08/IMG_20200730_173656_859.jpg
1093
1080
Rebecca (Wing Sze) Lam
https://artedit.com.au/wp-content/uploads/2020/08/Art-Edit-logo-2020_blue.jpg
Rebecca (Wing Sze) Lam
2020-09-02 12:33:20
2020-09-02 12:33:21
Just Friends