Ones to Watch: Wanda Gillespie
Outstanding artists to have on your radar right now.
Wanda Gillespie is an Australian/New Zealand contemporary artist based in Tāmaki Makaurau, Aotearoa, New Zealand. Over the past decade, she has refined her craft as a woodcarver, producing portrait sculptures as well as structures based on the traditional abacus or counting frame. For Wanda, working with the once-living entity of wood fosters a connection to whenua (place). It is this belief in the spiritual potency of physical objects that drives her work. Ancient and contemporary forms and techniques merge and are remoulded in the alchemy of form, material and space that she cultivates. With a significant exhibition history backing her, Wanda was recently awarded the 2020 Wallace Art Awards Jury Prize, was runner up of the Waiheke Small Sculpture Prize in 2017, and a finalist in a slew of other contemporary art and sculpture awards. Funded by various arts councils, Wanda continues to expand her public sculpture works and is currently working towards a solo exhibition at Scott Lawrie Gallery, Auckland, in early 2022.
Featured image: Wanda Gillespie, Counting Frame 2, 2020. Rewarewa, brass, coconut beads, wooden beads, 31.5 x 41 x 2cm. Courtesy: the artist.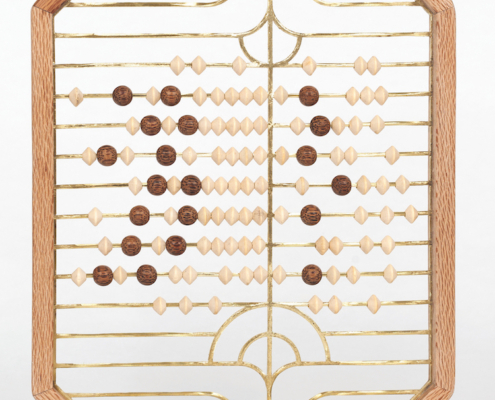 https://artedit.com.au/wp-content/uploads/2021/03/2.-CountingFrame2-1.jpg
750
750
Maddy Matheson
https://artedit.com.au/wp-content/uploads/2021/11/AE30-web-logo-1.jpg
Maddy Matheson
2021-03-05 14:44:02
2021-03-05 14:44:02
Ones to Watch: Wanda Gillespie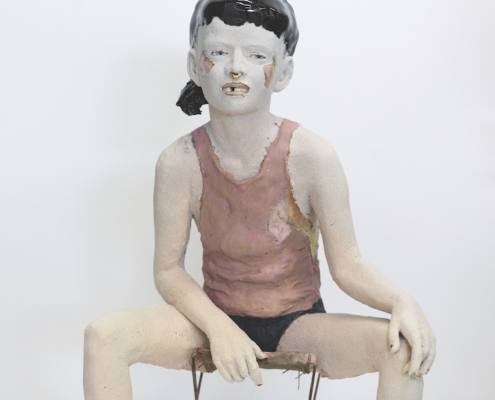 https://artedit.com.au/wp-content/uploads/2021/03/6-1.jpg
759
759
Maddy Matheson
https://artedit.com.au/wp-content/uploads/2021/11/AE30-web-logo-1.jpg
Maddy Matheson
2021-03-05 14:44:01
2021-03-05 14:50:36
Ones to Watch: Antoinette O'Brien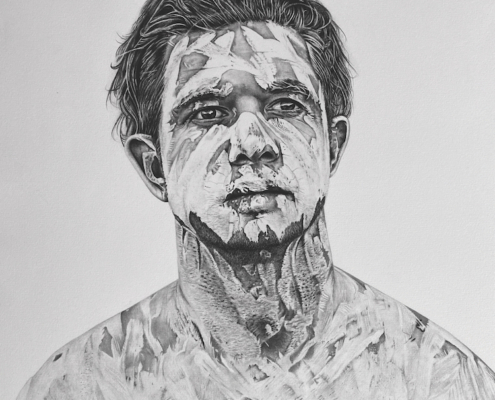 https://artedit.com.au/wp-content/uploads/2021/03/3.Joe-Williams-Warrior_by_Spirit_1-1.jpg
750
750
Maddy Matheson
https://artedit.com.au/wp-content/uploads/2021/11/AE30-web-logo-1.jpg
Maddy Matheson
2021-03-05 14:44:01
2021-03-05 14:44:01
Ones to Watch: Stacey Evangelou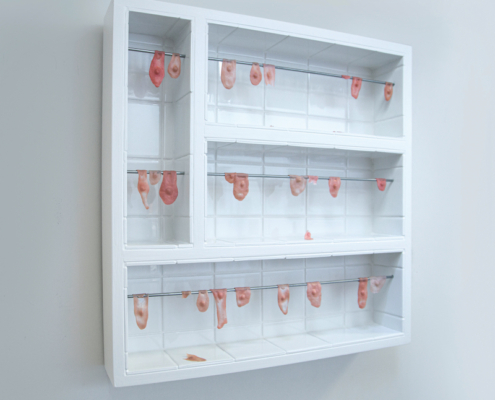 https://artedit.com.au/wp-content/uploads/2021/03/Intermately-Chewed-Casually-Discarded-Chewed-Bubble-gum-hung-in-tiled-box-600x600x95-5000.jpg
800
800
Maddy Matheson
https://artedit.com.au/wp-content/uploads/2021/11/AE30-web-logo-1.jpg
Maddy Matheson
2021-03-05 14:44:00
2021-03-05 14:44:00
Ones to Watch: Oliver Cain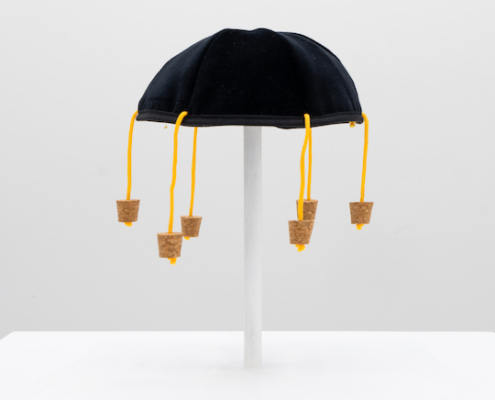 https://artedit.com.au/wp-content/uploads/2021/03/Yossi_Acubra-1-2.jpg
540
540
Maddy Matheson
https://artedit.com.au/wp-content/uploads/2021/11/AE30-web-logo-1.jpg
Maddy Matheson
2021-03-05 14:43:59
2021-03-05 14:43:59
Ones to Watch: Joseph Isaac Sebban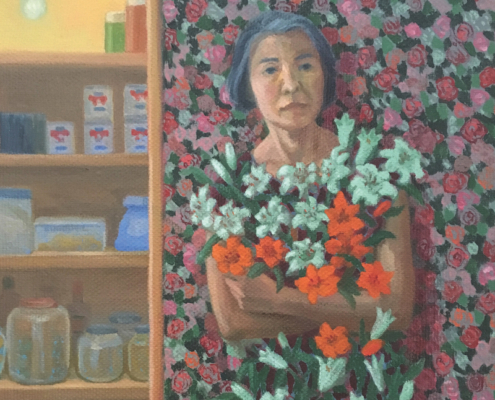 https://artedit.com.au/wp-content/uploads/2021/03/Carnation-Lily-Yuri-Rose-1.jpg
800
800
Maddy Matheson
https://artedit.com.au/wp-content/uploads/2021/11/AE30-web-logo-1.jpg
Maddy Matheson
2021-03-05 14:43:58
2021-03-05 14:43:58
Ones to Watch: Yuri Shimmyo