Ones to Watch: Stacey Evangelou
Outstanding artists to have on your radar right now.
Stacey Evangelou is a Sydney-based artist who, following a career in interior design, began to pursue drawing. She recently transitioned to a full-time art practice and is now best known for her hyper-realistic, monochromatic portraits.
Primarily producing works of portraiture and still-life, Stacey uses graphite and charcoal to adeptly capture the raw emotion of her subjects. The powerful resulting artworks explore the human condition and seek to establish in the viewer an emotional connection with the subjects.
In 2019, Stacey was selected as a finalist in the Shirley Hannan National Portrait Award, as well as The Lester Prize – Western Australia's premier portrait prize. In 2020, she won the inaugural Minderoo Foundation Spirit Prize for her depiction of Wiradjuri/Wolgalu man Joe Williams, titled Warrior by Spirit. Reflecting her deep respect for First Nations culture, the win cemented Stacey's status as one of the nation's most talented up-and-coming portraitists.
Featured image: Stacey Evangelou, Joe Williams – Warrior by Spirit. Charcoal and graphite on paper, 42 x 50cm. Courtesy: the artist.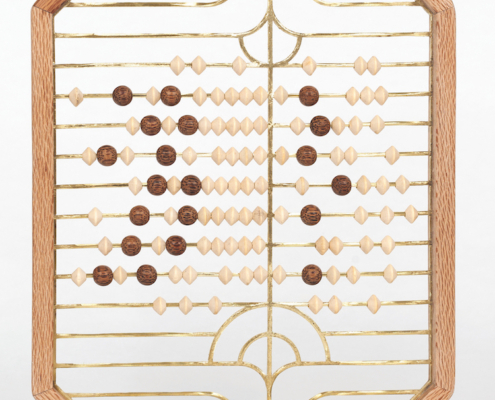 https://artedit.com.au/wp-content/uploads/2021/03/2.-CountingFrame2-1.jpg
750
750
Maddy Matheson
https://artedit.com.au/wp-content/uploads/2021/11/AE30-web-logo-1.jpg
Maddy Matheson
2021-03-05 14:44:02
2021-03-05 14:44:02
Ones to Watch: Wanda Gillespie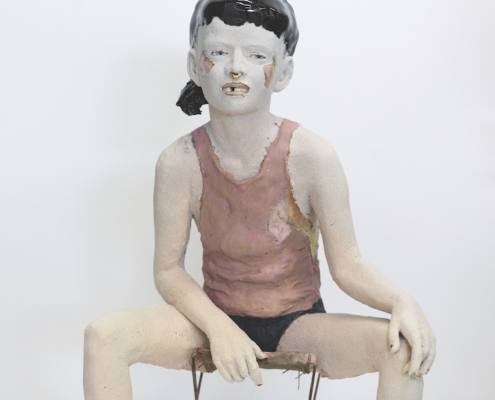 https://artedit.com.au/wp-content/uploads/2021/03/6-1.jpg
759
759
Maddy Matheson
https://artedit.com.au/wp-content/uploads/2021/11/AE30-web-logo-1.jpg
Maddy Matheson
2021-03-05 14:44:01
2021-03-05 14:50:36
Ones to Watch: Antoinette O'Brien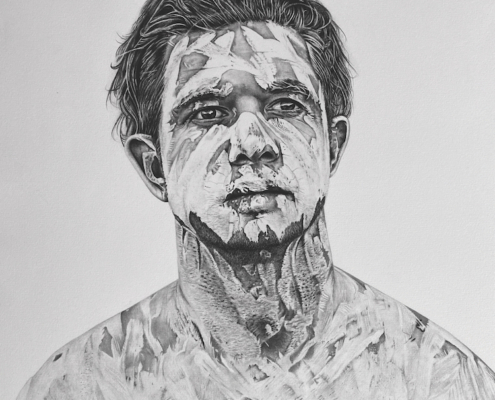 https://artedit.com.au/wp-content/uploads/2021/03/3.Joe-Williams-Warrior_by_Spirit_1-1.jpg
750
750
Maddy Matheson
https://artedit.com.au/wp-content/uploads/2021/11/AE30-web-logo-1.jpg
Maddy Matheson
2021-03-05 14:44:01
2021-03-05 14:44:01
Ones to Watch: Stacey Evangelou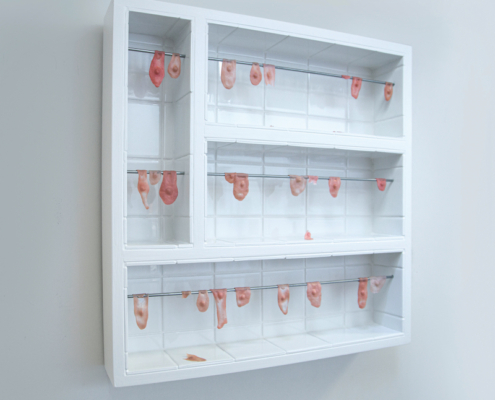 https://artedit.com.au/wp-content/uploads/2021/03/Intermately-Chewed-Casually-Discarded-Chewed-Bubble-gum-hung-in-tiled-box-600x600x95-5000.jpg
800
800
Maddy Matheson
https://artedit.com.au/wp-content/uploads/2021/11/AE30-web-logo-1.jpg
Maddy Matheson
2021-03-05 14:44:00
2021-03-05 14:44:00
Ones to Watch: Oliver Cain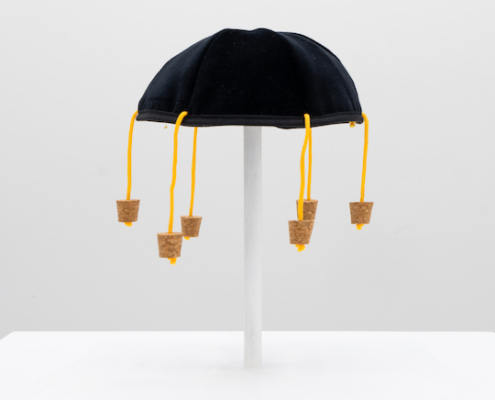 https://artedit.com.au/wp-content/uploads/2021/03/Yossi_Acubra-1-2.jpg
540
540
Maddy Matheson
https://artedit.com.au/wp-content/uploads/2021/11/AE30-web-logo-1.jpg
Maddy Matheson
2021-03-05 14:43:59
2021-03-05 14:43:59
Ones to Watch: Joseph Isaac Sebban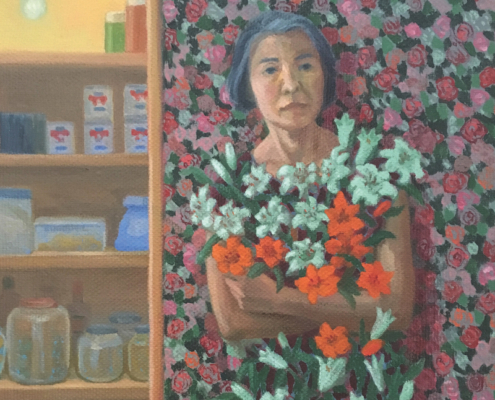 https://artedit.com.au/wp-content/uploads/2021/03/Carnation-Lily-Yuri-Rose-1.jpg
800
800
Maddy Matheson
https://artedit.com.au/wp-content/uploads/2021/11/AE30-web-logo-1.jpg
Maddy Matheson
2021-03-05 14:43:58
2021-03-05 14:43:58
Ones to Watch: Yuri Shimmyo
https://artedit.com.au/wp-content/uploads/2021/03/Conch-shell-3005e511-scaled.jpg
2225
2560
Maddy Matheson
https://artedit.com.au/wp-content/uploads/2021/11/AE30-web-logo-1.jpg
Maddy Matheson
2021-03-23 15:56:07
2021-03-23 15:57:18
Conch Shell, drawing by Stacey Evangelou
https://artedit.com.au/wp-content/uploads/2021/03/Pineapple-tropics-0165ae68-scaled.jpg
2560
1920
Maddy Matheson
https://artedit.com.au/wp-content/uploads/2021/11/AE30-web-logo-1.jpg
Maddy Matheson
2021-03-19 14:48:10
2021-03-23 15:59:18
Pineapple Tropics, drawing by Stacey Evangelou
https://artedit.com.au/wp-content/uploads/2021/03/Big-wheel-eb5943f0-scaled.jpg
2560
2560
Maddy Matheson
https://artedit.com.au/wp-content/uploads/2021/11/AE30-web-logo-1.jpg
Maddy Matheson
2021-03-22 14:42:23
2021-03-22 14:42:24
Big wheel, work on paper by Stacey Evangelou